Majorly swooning over these intense icicle-inspired earrings at NYFW
Delpozo introduced its SS17 collection today at New York Fashion Week. The pieces, which feature light colors, plaids, and palm tree prints, are perfect for the warm-weather months. But we just can't stop staring at the models' earrings.
We're totally and completely mesmerized by these earrings. They're like big colorful icicles! Even though the Delpozo collection features pieces for next spring and summer, we can't help but feel transported to a winter wonderland when we look at them.
We'll just say what everyone is already thinking: Winter is coming. Queen Elsa definitely has a pair of these.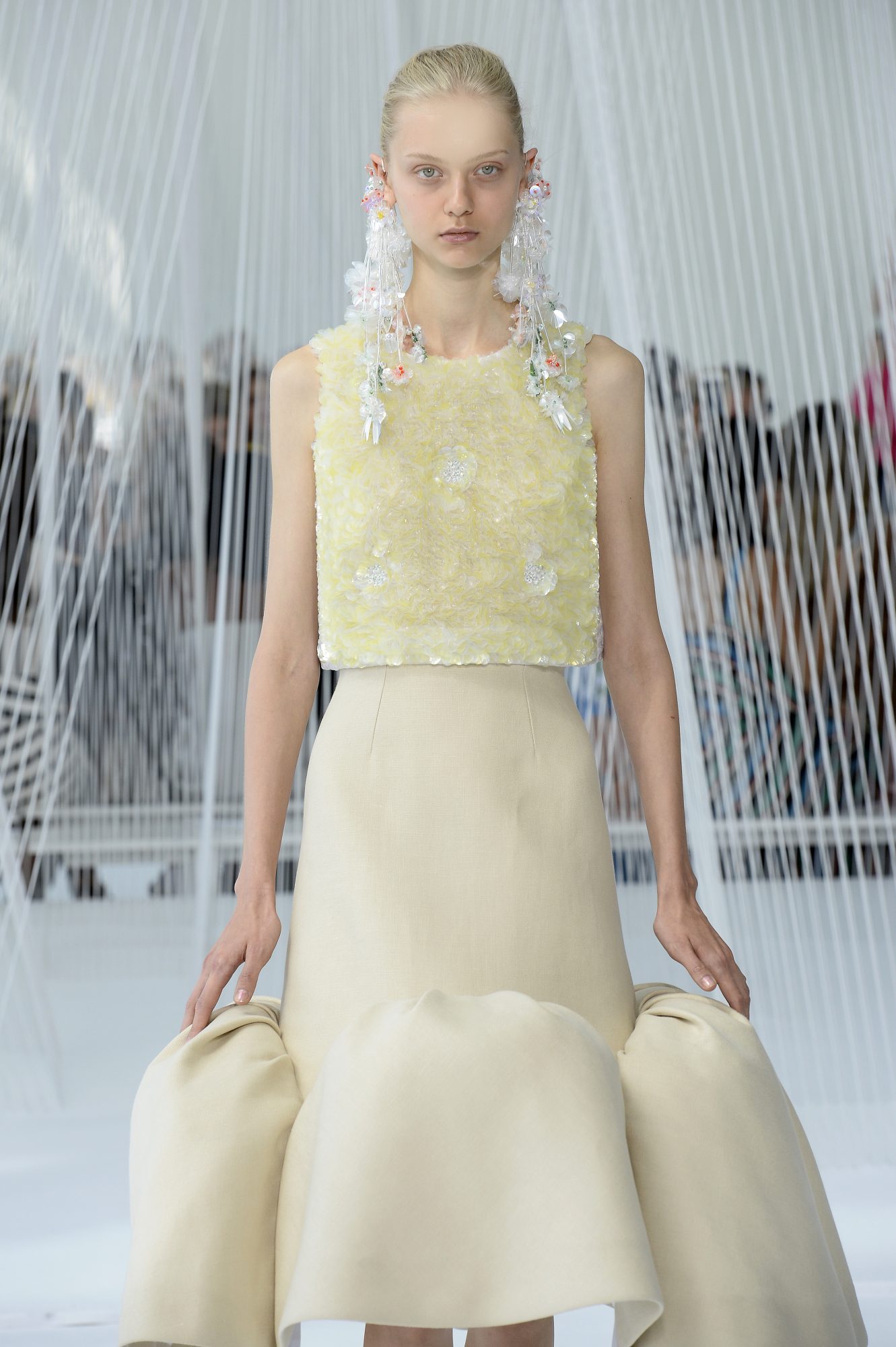 They take the term "statement earrings" to a whole new level.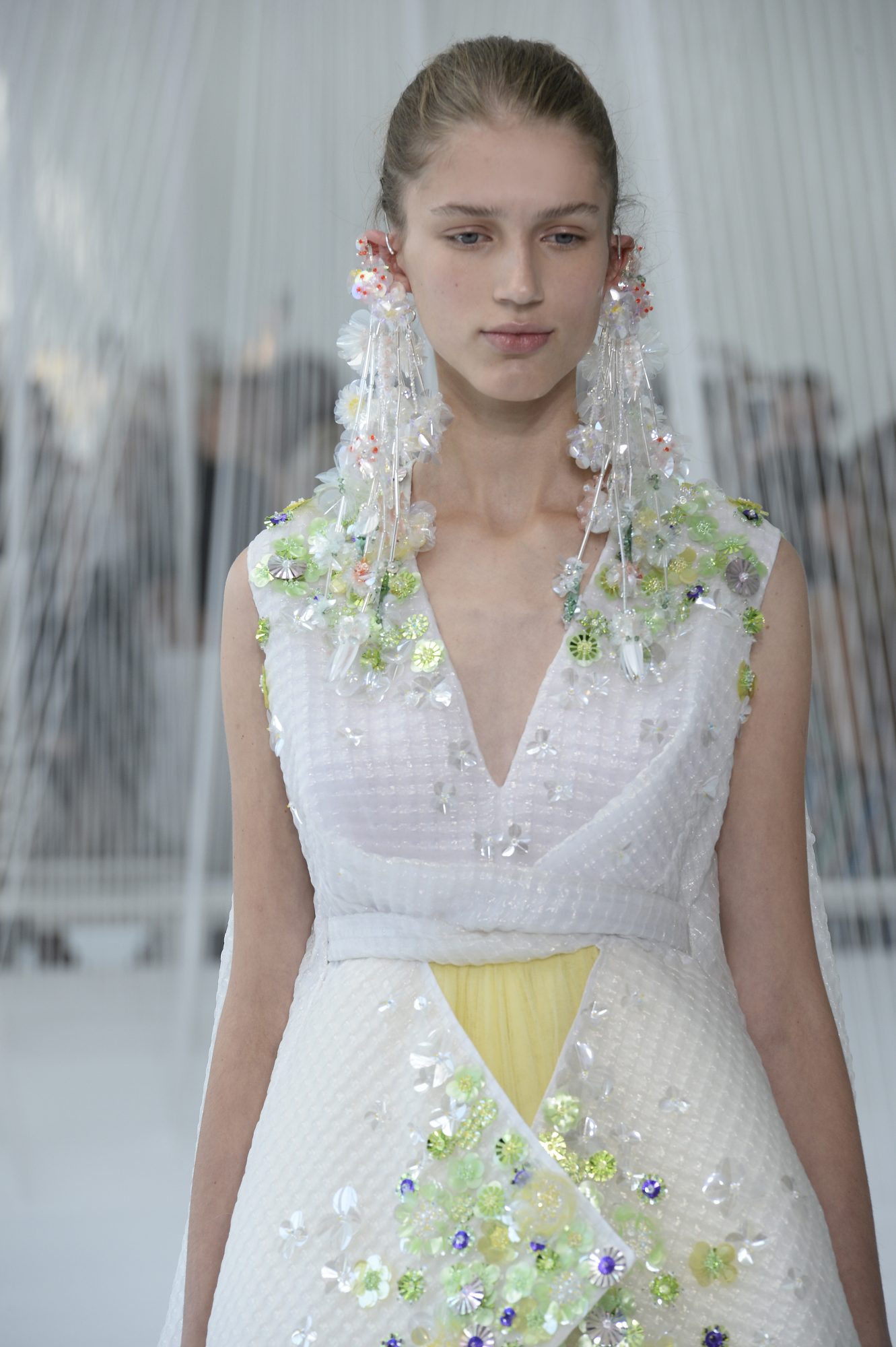 Models wore them in a variety of colors. The green really pops against the white fabric.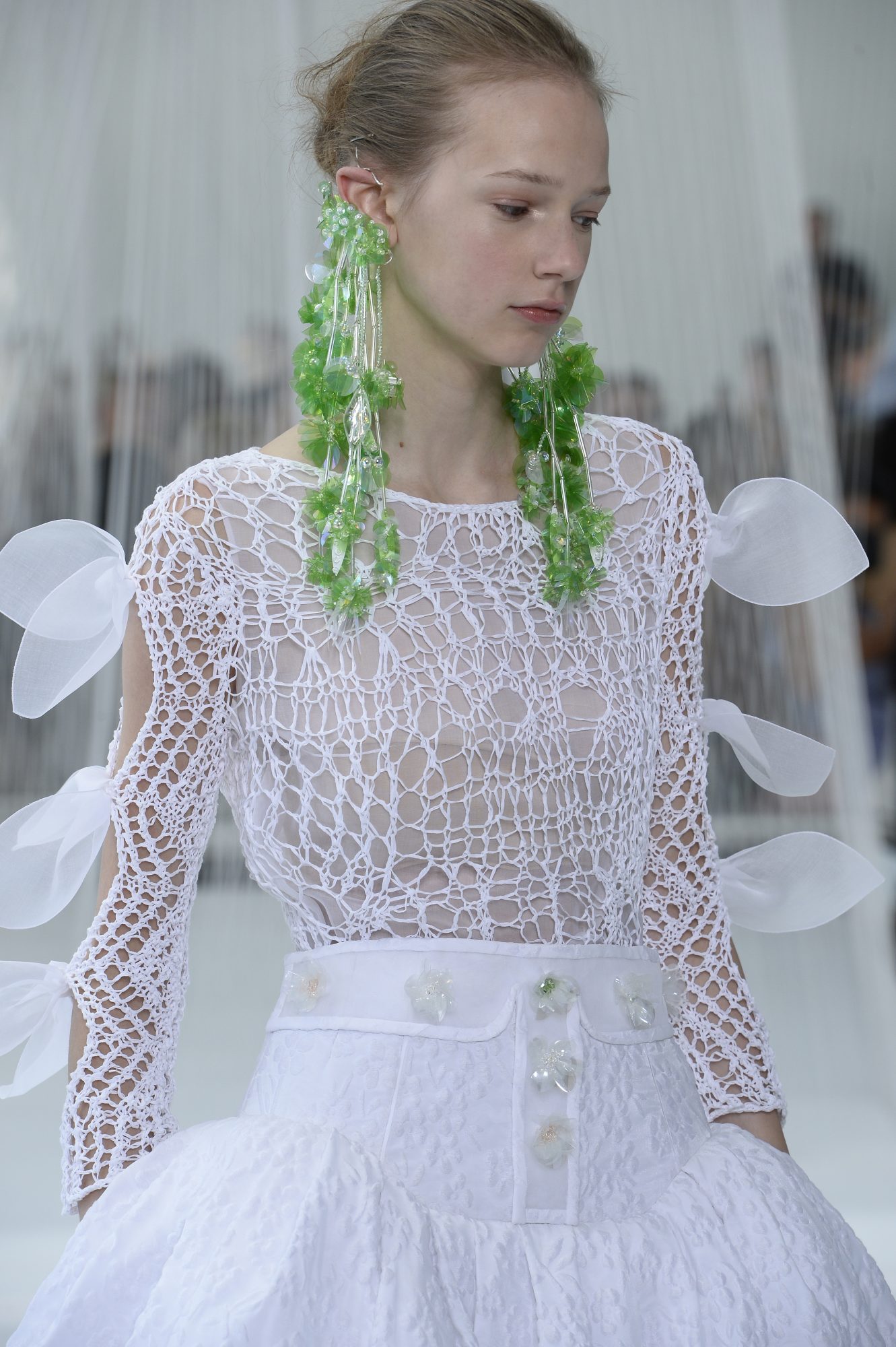 Whoa! Both the hot pink coat and the green earrings are bold on their own. When paired together, they make a seriously daring look.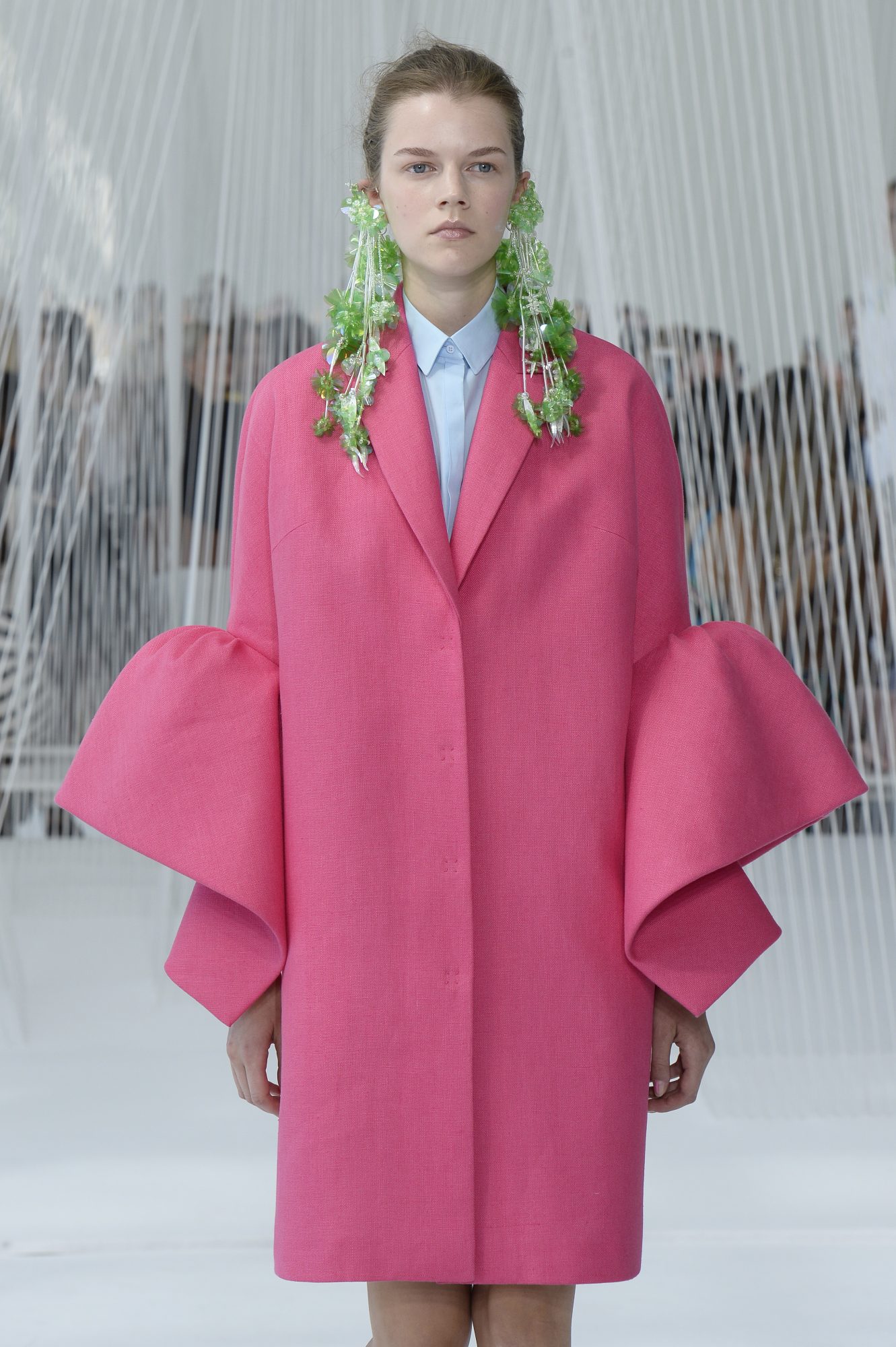 They also come in pink, pictured here in a close-up view. They appear to be hanging off the model's entire ear, not just her earlobe.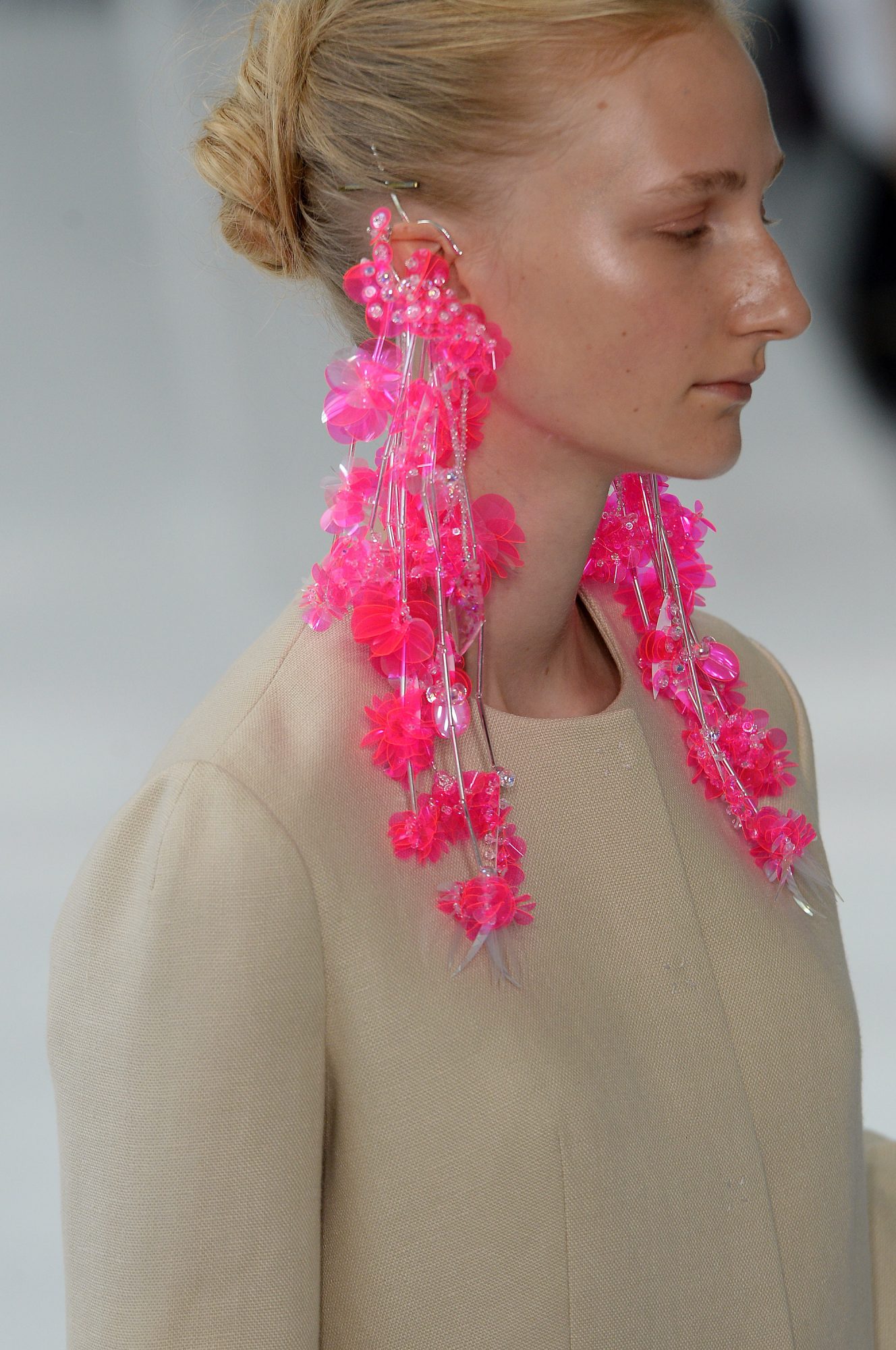 We like this bold icicle-inspired look! It's intense, but feminine and elegant.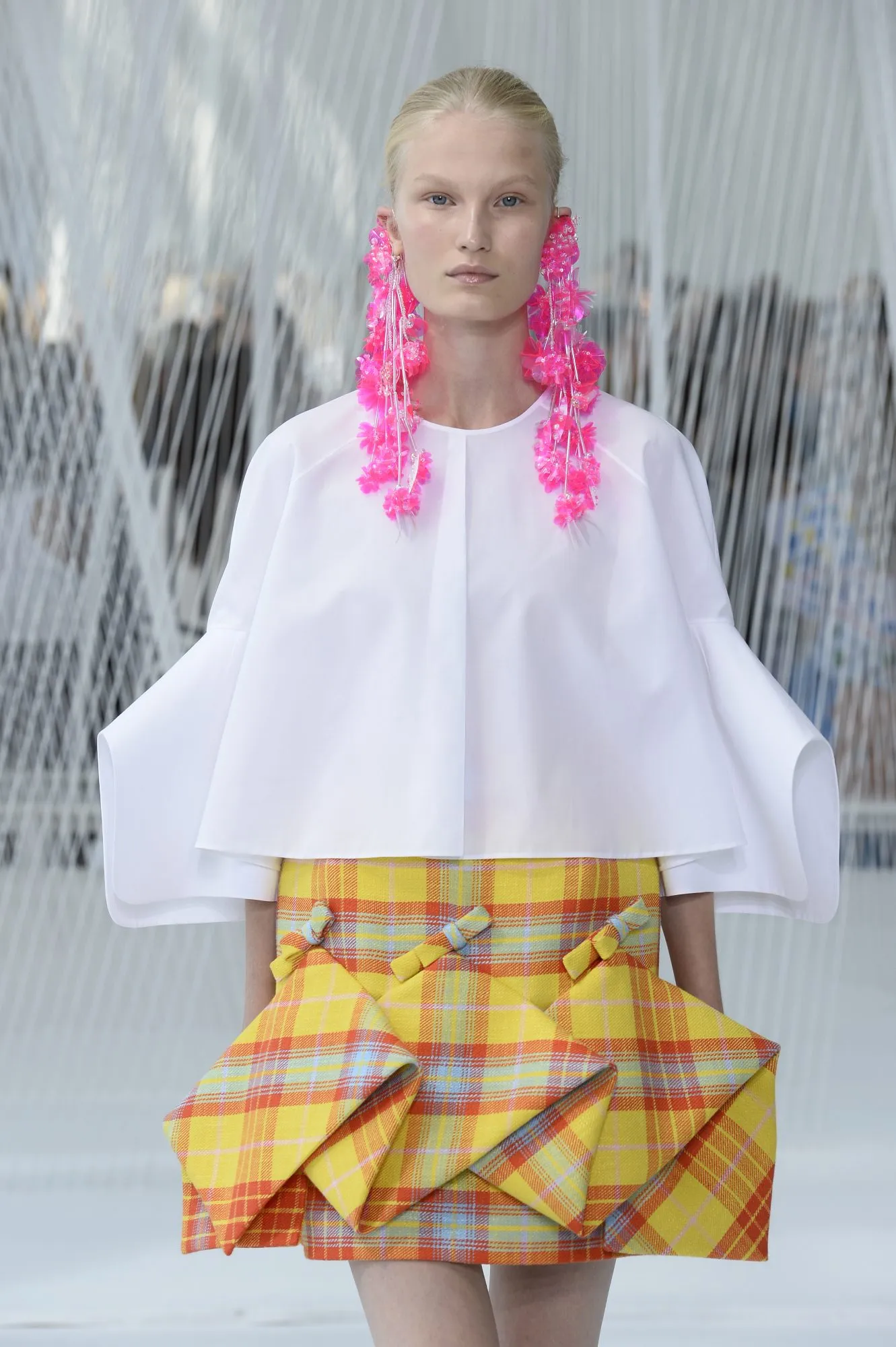 You heard it here first: Come spring of next year, these Delpozo earrings will be dangling from everyone's ears.