Rachel Antonoff's Betty and Veronica collection is FINALLY here!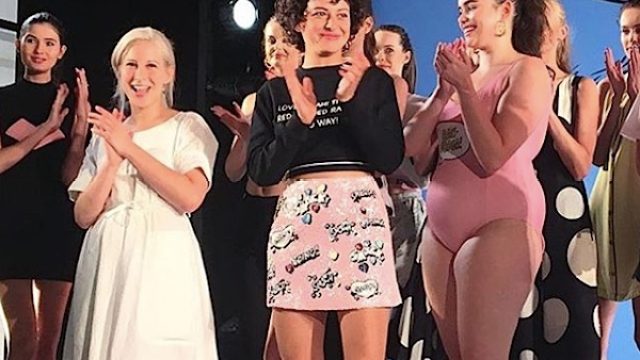 We've been anxiously awaiting the arrival of Rachel Antonoff's Betty and Veronica collection for a while now, and today is the day: It's finally here! And we can barely contain our excitement! The pieces are SO fun.
Antonoff's New York Fashion Week shows are always so much more than just runway shows — they're true experiences. Past presentations have included a murder mystery, a live dance performance, and a science fair, so we knew we'd be in for a treat again this season.
Betty and Veronica was a theatrical show that made guests feel like they were right there in Riverdale with Archie and the gang.
It featured some recognizable faces, like actress Alia Shawkat!
Model Barbie Knox was there too, looking as fab as ever.
Aah-oooga!
And check out the fly nail art.
Everyone looks like they're having the time of their lives. We love Mick Szal's dress, and and Emma Ostilly's swim suit.
Antonoff's collaboration with Archie Comics comes in celebration of the comic's 75th anniversary.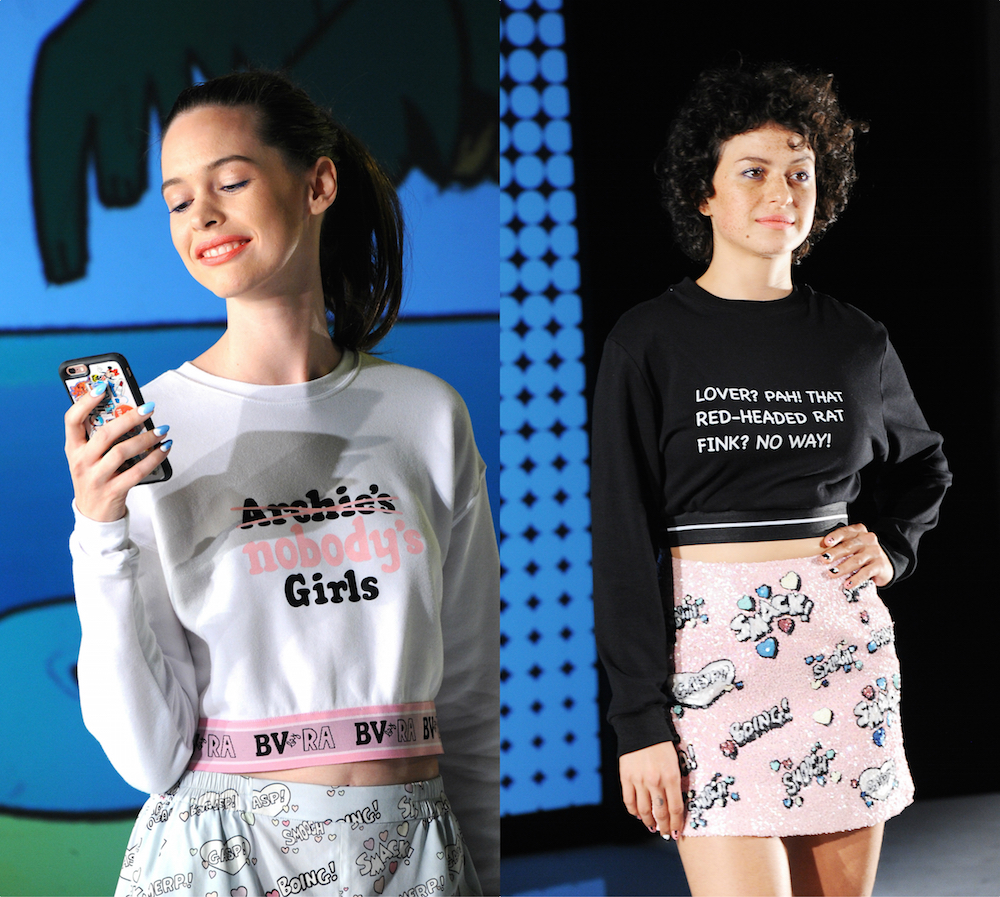 "There's more to these characters than just two girls fighting over a guy. I always wanted to have a best friend that was the Veronica to my Betty, Antonoff told Women's Wear Daily of the collaboration. "For me, it's about their friendship and support of one another.
We'll take one of everything, please!