13 of NYFW's fiercest beauty looks you can actually pull off at home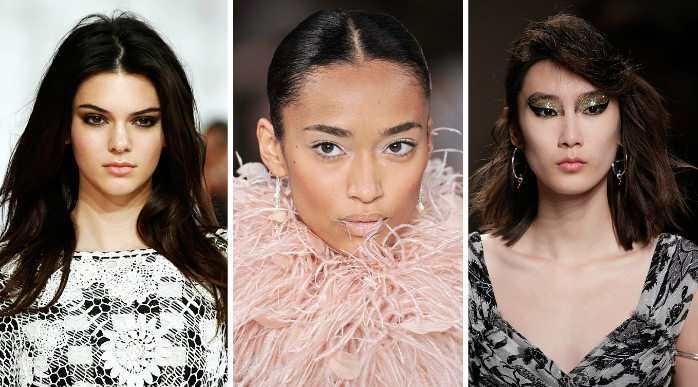 Though we often spend most of September admiring the beauty looks from New York Fashion Week, we have to admit, the eclectic looks can be hard to recreate at home, or work, or for school. While not every NYFW makeup routine is one we can easily copy, there are certain parts of certain looks we can definitely do ourselves.
Since September is one of the biggest months for brands and designers and NYFW is such an iconic event for fashion and beauty, we're celebrating by getting a little creative with our own personal looks. Here are some easy, budget-friendly ways to recreate NYFW beauty with products you probably already have at home.
1. A touch of blue around the eyes.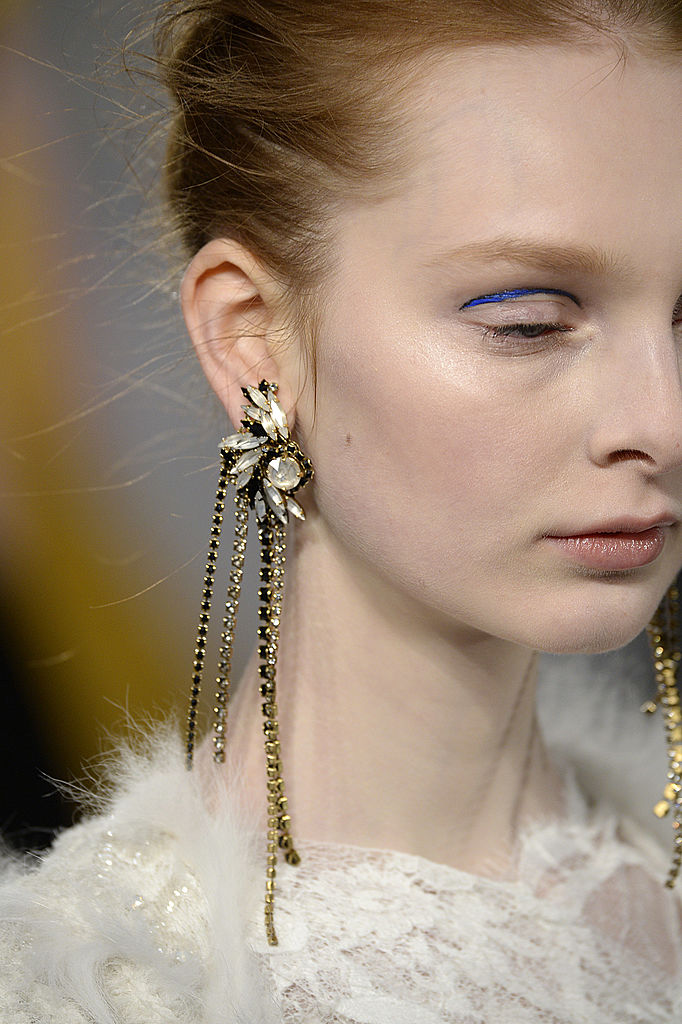 Thanks to Marchesa's runway models, we've been inspired to make our makeup routines a bit more fun – but in a subtle way of course, since we have to, ya know, go to work and stuff. While a line of blue on the crease may be a bit too daring, one could always swap out an ordinary black or brown eyeliner for a royal blue one instead. To help achieve this look, we have…
Wet n Wild's MegaLiner Liquid Eyeliner in "Voltage Blue"
Buy here for $2.99
2. A deep, dark lip.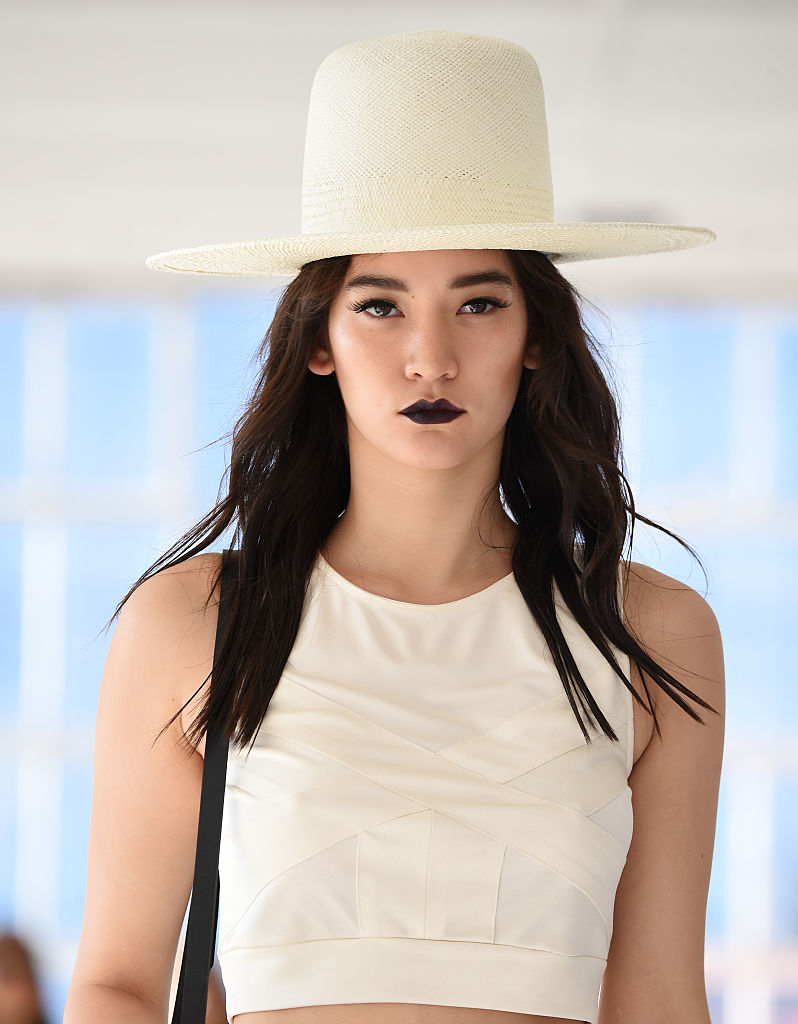 If the Wendy Nichol runway show taught us one thing, it's that a dark lip will never go out of style. Especially because it makes its wearer look like a fierce queen who's on her way to conquer the world. To help achieve a similar, more wearable look, there's…
Milani's Color Statement Lipstick in "Black Cherry"
Buy here for $5.79
3. Shiny, healthy hair.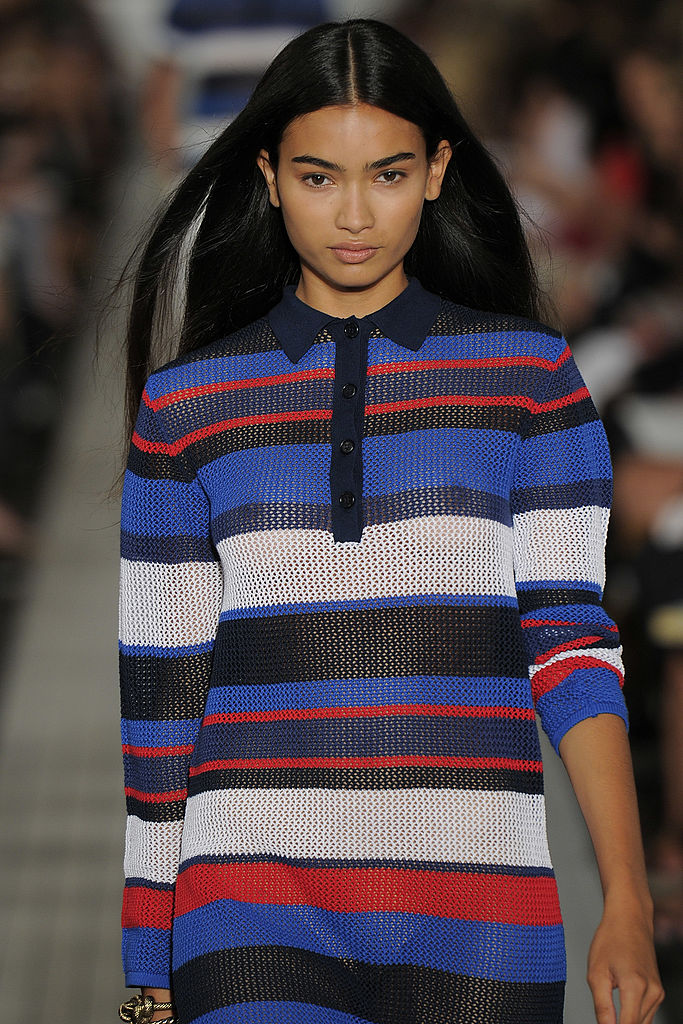 We honestly can't get over how healthy and shiny this Tom Hilfiger model's hair looks. Paired with her minimal makeup, it totally sets the tone for an effortless look we'd be more than happy to recreate every single day. To do so, we'd definitely use an item we all likely have right in our own kitchen cabinets…
Nature's Way EfaGold Coconut Oil, Pure Extra Virgin
Buy here for $13.49
4. Long, standout lashes.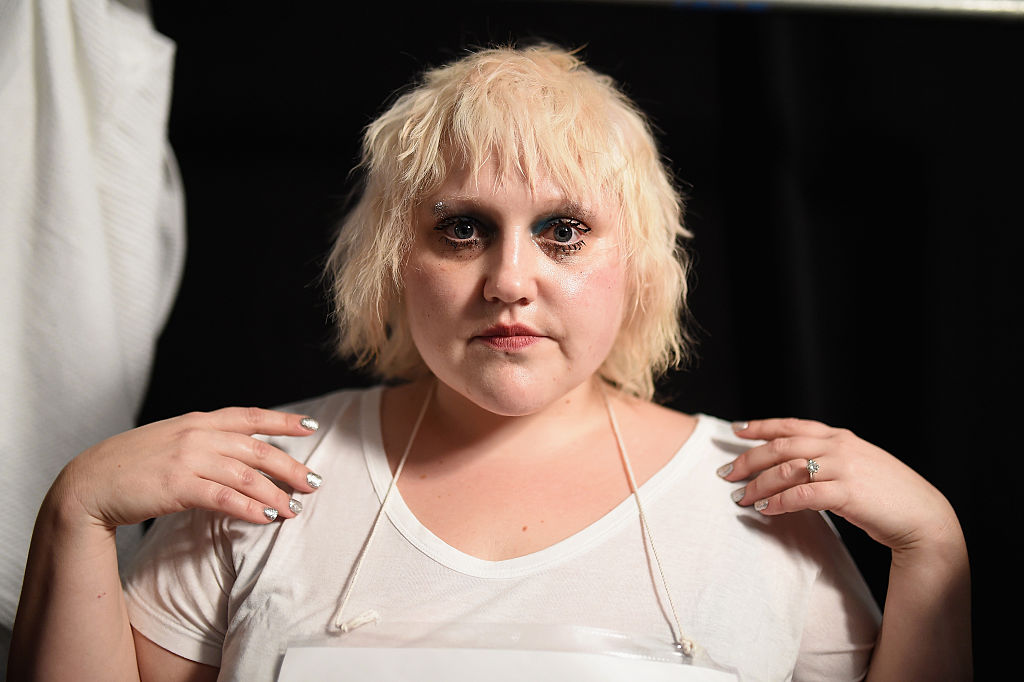 As you can see, singer/model Beth Ditto's eyes are set to stand out on the Marc Jacobs runway. We especially love the fact that her lashes are thick, long, and black as can be – emphasizing her gorgeous eyes. To emphasize our own, we're dying to try…
CoverGirl's LashBlast Mega Volume Mascara
Buy here for $8.99
5. Eyes that glitter and shine.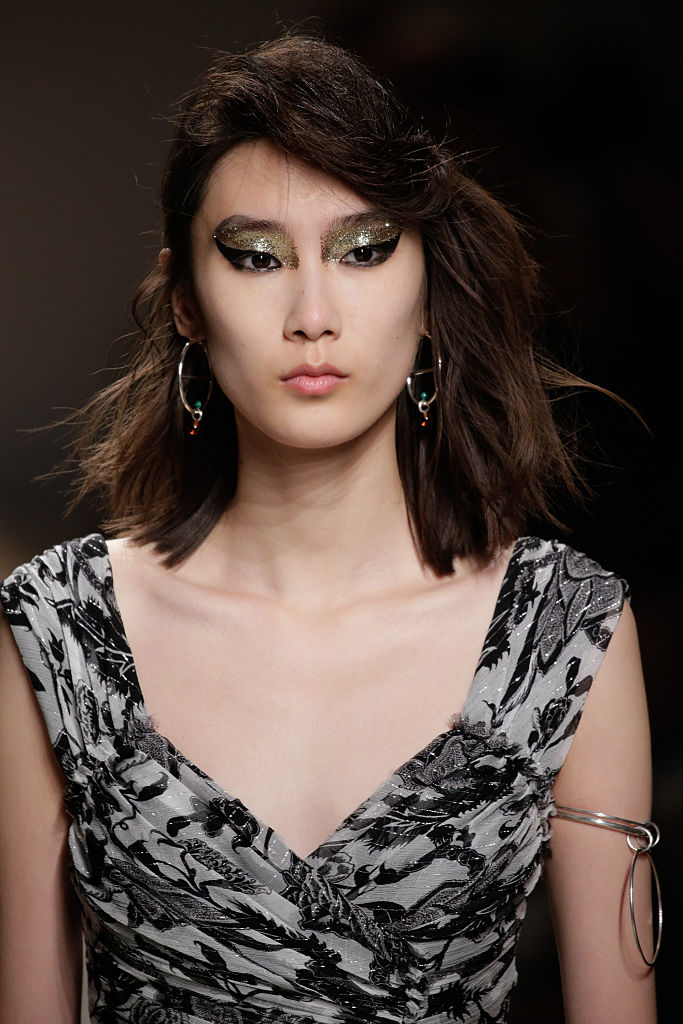 Okay, bear with us for just one sec. Yes, this look for the Creatures Of The Wind fashion show is definitely not something you'd wear every single day. But, you can however wear it during a night out on the town. Or, you can simply place a touch of glitter on your eyelid in a super subtle way before heading off to work (just to spice things up a bit!). To accomplish this, we have our eye on…
Wet n Wild's Color Icon Glitter Single in "Brass"
Buy here for $0.99
6. Vibrant blue shadow.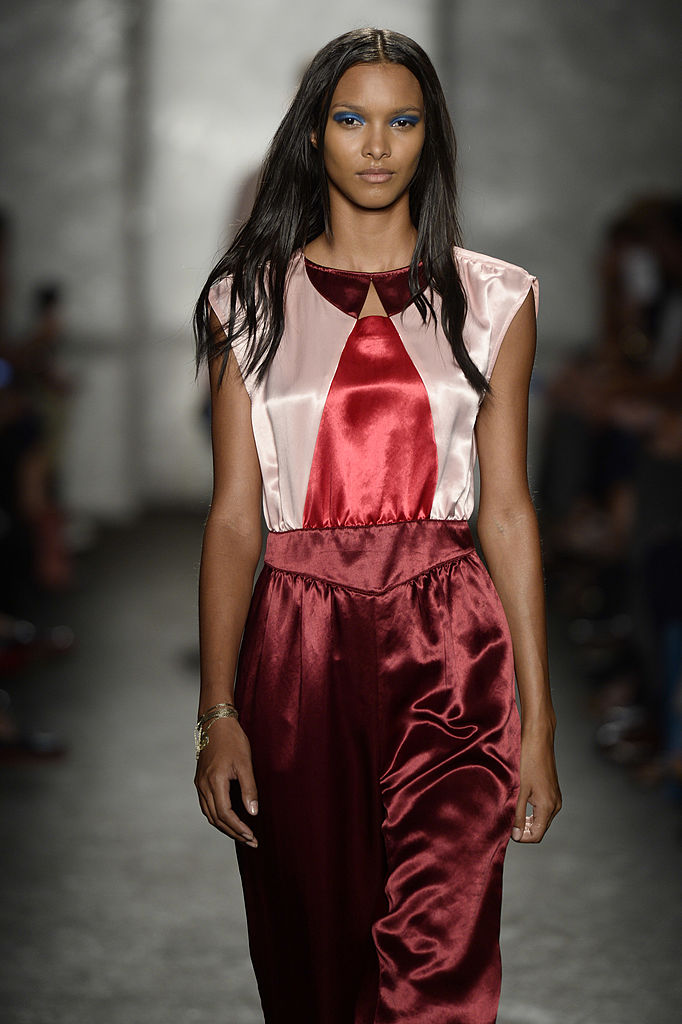 We don't care what anyone says, we still love the blue eyeshadow that was ever-present in our '90s makeup bags. And yes, we do think that an eye look such as the above Marc Jacobs' one can be worn both day and night (with some adjustments, of course). To see what we mean, check out…
L'Oreal Paris' Infallible Eye Shadow in "Timeless Blue Spark"
Buy here for $5.19
7. Natural-looking, beachy waves.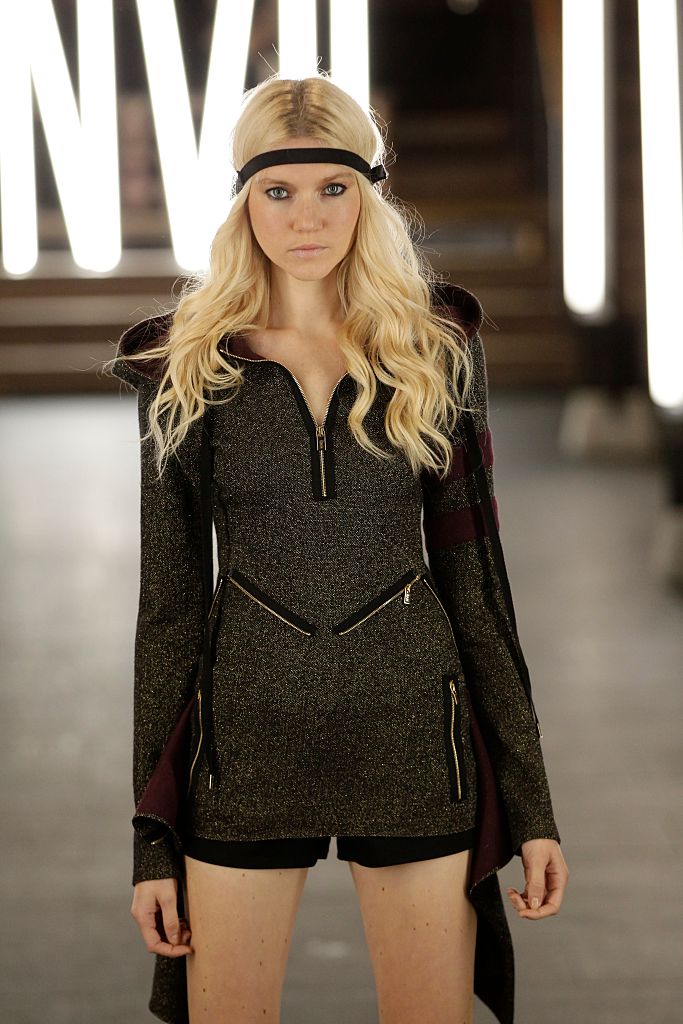 At the NVII by Anne Bowen show, the models walked the runway wearing loose curls. But not any loose curls – loose curls that looks effortless, natural, and healthy all at the same time. Of course this look can be achieved with a curling iron, but we have a feeling that it's especially important to use a heat protectant when doing so (to give it the healthful glow you can see above). With this in mind, we highly recommend…
Aussie's Hair Insurance Heat Protecting Hair Shine Spray
Buy here for $3.99
8. An understated smokey eye.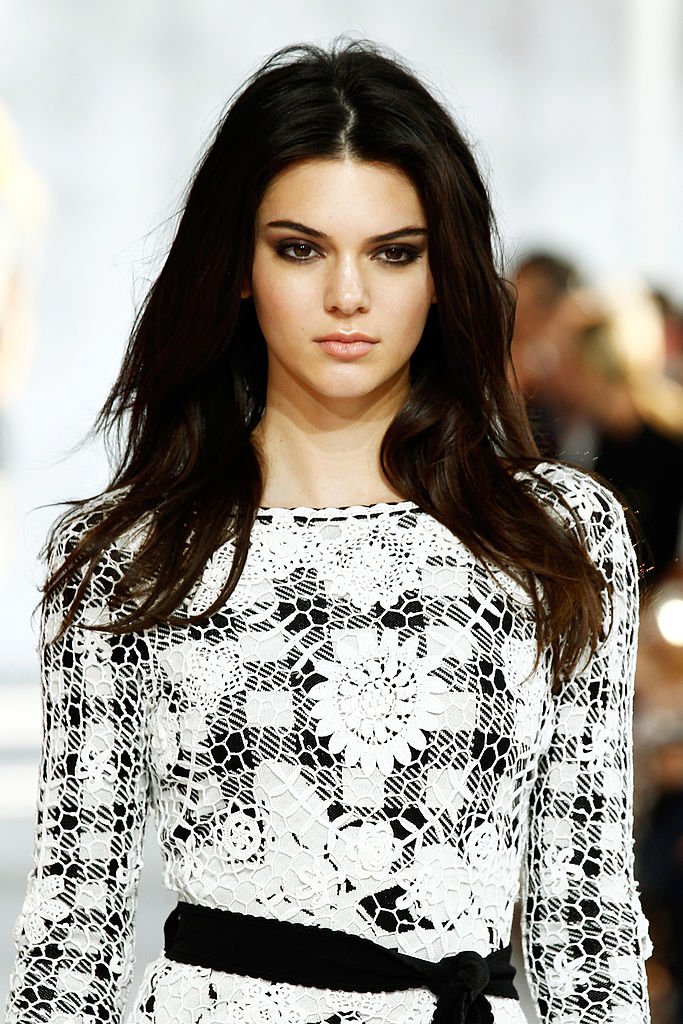 Kendall Jenner has once again given us #BeautyGoals, this time during the Diane Von Furstenberg fashion show. We just love how subtle her smokey eye is, making it both wearable and easy to create (especially on those mornings when you need to rush out the door). To help us achieve such a look, we're going to reach for…
Rimmel Glam' Eyes Quad Eye Shadow Palette in "Smokey Noir"
Buy here for $5.29
9. A chic hairstyle that stays in place.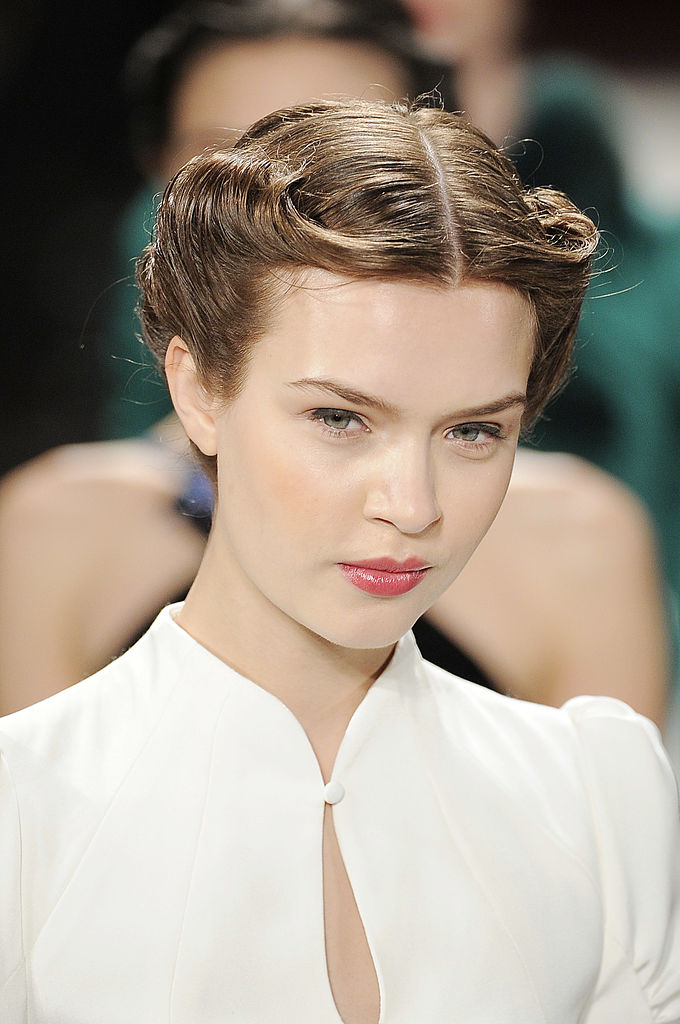 Okay, we totally want to recreate the above look from the Carolina Herrera fashion show. It's both elegant and unique, polished and noticeable. Basically, it's a look we'd be happy to rock every single day – especially if it stays in place as it is above. When working to achieve this, we'd definitely use…
Salon Grafix Professional Freezing Hair Spray Styling Mist Unscented Mega Hold
Buy here for $6.49
10. A bold brow.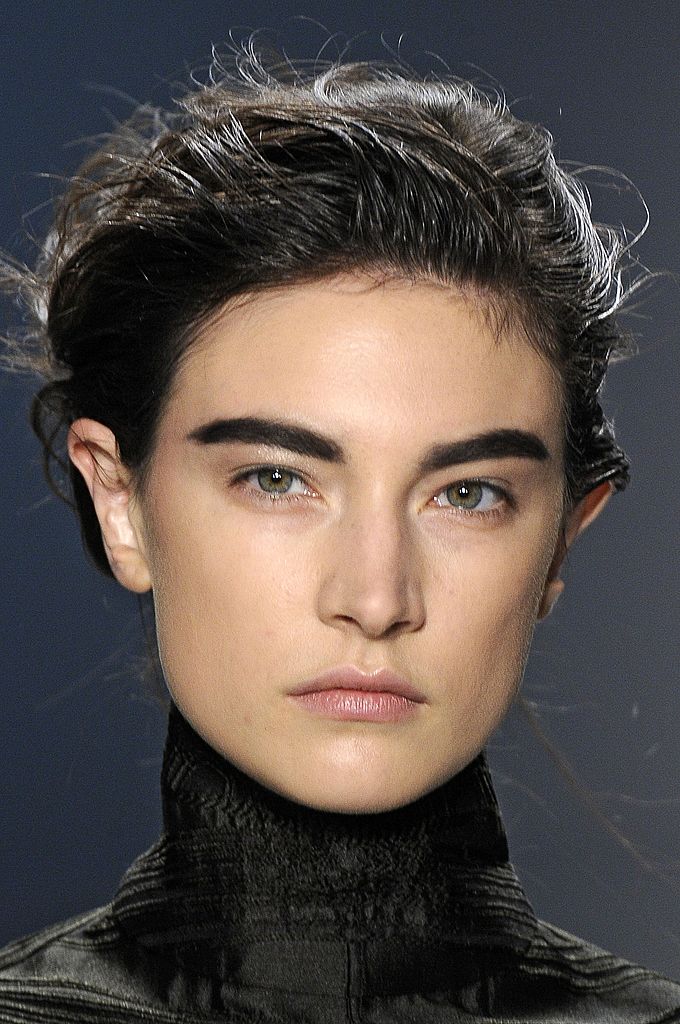 On the Vera Wang runway, we were reminded of just how awesome it is to embrace our bushy brows. In other words: the bolder, the better! And with that in mind, we're definitely going to continue filling in our brows with some of our fave eyebrow-based products. The perfect example…
e.l.f. Studio's Eyebrow Kit
Buy here for $3.00
11. A vivid, bright lip.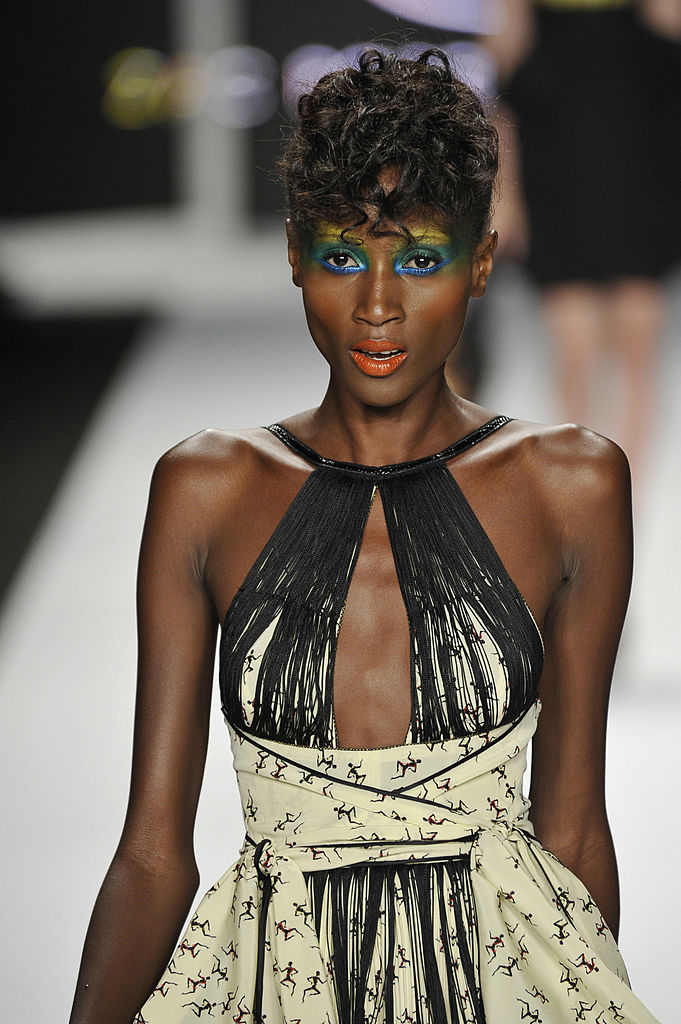 Though that rainbow eye look is AWESOME, you could also just go with a bold lip and still make a statement! From the Z Spoke by Zac Posen show, we're looking at the above model's lips – which feature an energetic orange. Seriously, just looking at that lip gives us an extra boost. That's exactly why we're looking to buy…
Revlon Moon Drops – Creme Lipstick in "Orange Flip"
Buy here for $9.79
12. A pink flush on the cheeks.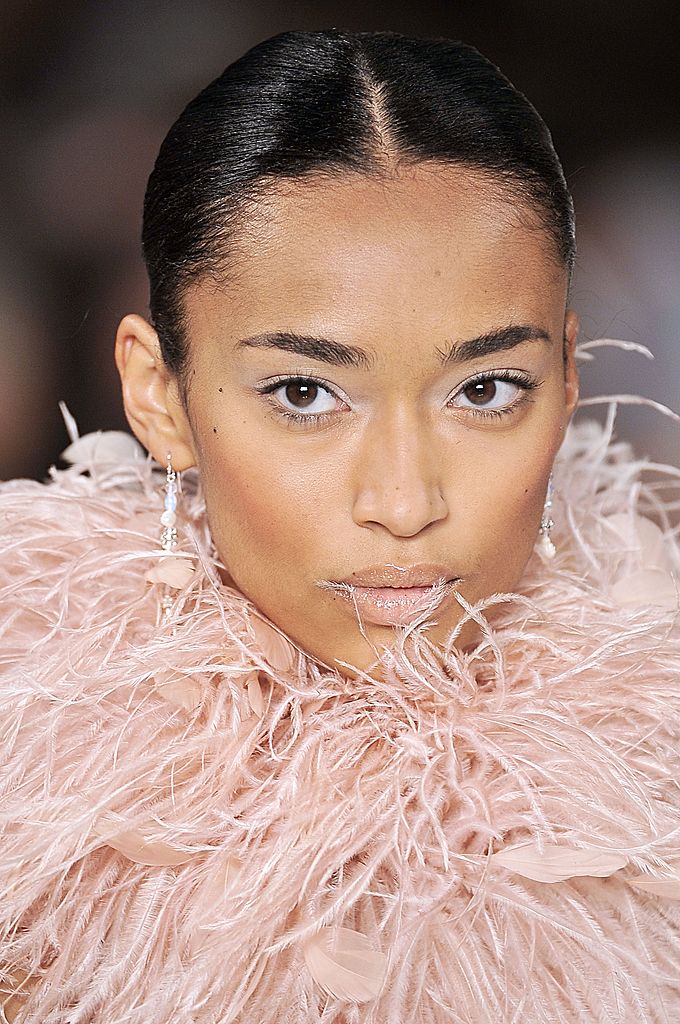 Alright, it's official: We want to look like a blushing bride every day of the week. With a flush of blush on the cheeks, we sure hope we look as glam as the model from the Ralph Lauren fashion show. And after quite a bit of searching, we finally located that perfect pink (which can be used on both the cheeks and lips!)…
Vaseline Lip Therapy Lip Balm Rosy Lips
Buy here for $1.79
13. Slicked back hair.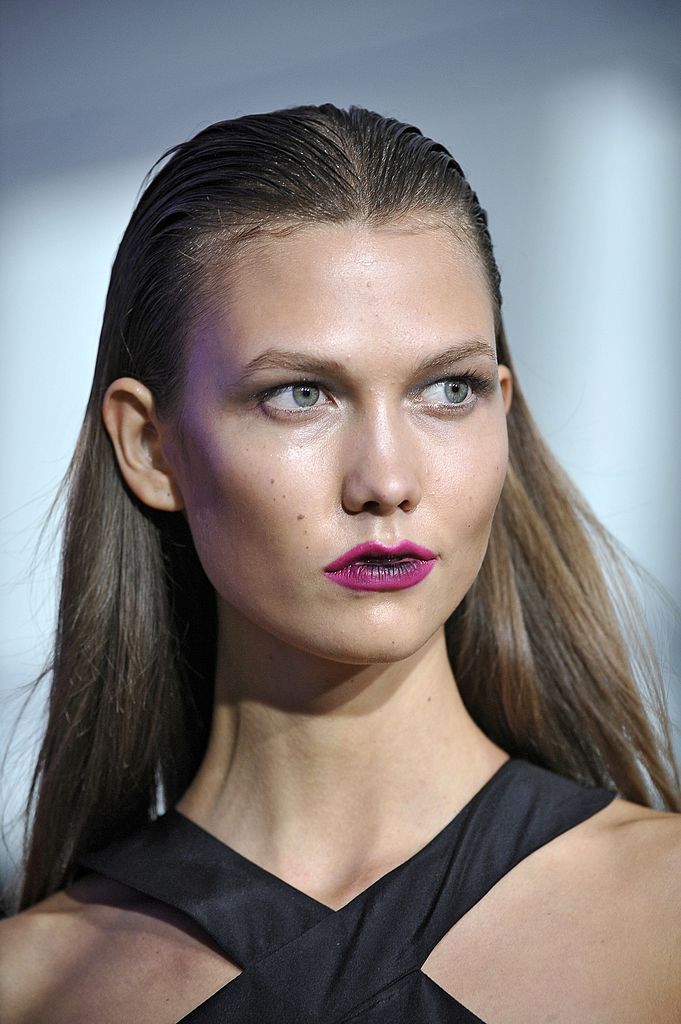 While we may not slick our hair back in a manner that's noticeable, we do like the fact that Karlie Kloss' locks are sleek in the front and free to hang in the back. We can also imagine this Prabal Gurung runway look being employed on days when we don't want our bangs in our face. The solution? Gel like…
L'Oreal Paris' Studio Clear Minded Clean Hair Gel
Buy here for $4.99