So, Barbie is having THE BEST time at New York Fashion Week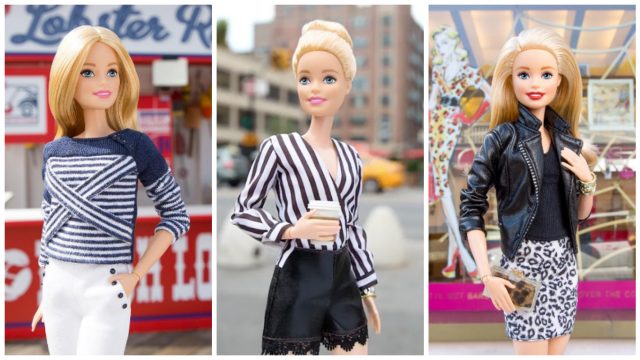 New York Fashion Week is well underway, and Instagram is overflowing with runway videos, style muses, and outfit inspiration. One of our favorite accounts to follow is the industry's original fashionista, Barbie Roberts.
Barbie is having the greatest NYFW adventures and is documenting every moment on Instagram. Here she is grabbing coffee in between runway shows wearing black lace shorts and a striped top. She's expertly nailed the sock bun look.
Barbie has been seeing plenty of her friend, model and blogger Chiara Ferragni Barbie.
Chiara Barbie has an A+ sense of style. We're loving her personalized jacket and are envious of her ability to mix denim with denim.
Barbie has also been hanging with her new friend Charlotte Olympia Barbie. She has a more classic look that reminds us of Barbie's earlier days. Those cheekbones!
In fact, Barbie collaborated with Charlotte Olympia for a very special collection of shoes and bags (for people, not dolls!). If you like Barbie's style, you'll love these girly pink pieces.
And if that wasn't enough, Barbie was a VIP at Friday night's Tommy x Gigi presentation from Tommy Hilfiger and Gigi Hadid.
That sweater comes in our size too!
It's official: Barbie is having the most fabulous NYFW out there. Then again, we shouldn't be surprised. She's an extremely hard working woman!