NYC will soon ban employers from asking about salary history — meet the woman who made it happen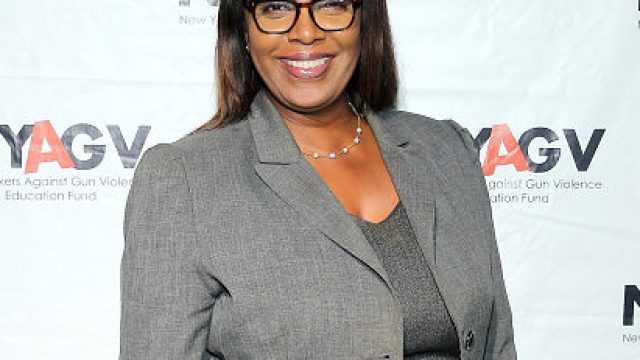 For women, discussing salary history with a prospective employer can not only be uncomfortable, but also, equal pay advocates say it perpetuates the gender wage gap.
New York City public advocate Letitia James, who serves as a direct link between the city's government and New Yorkers, proposed legislation last August that would prohibit businesses in both public and private sectors in the city from asking prospective employees about their salary history.
The New York City Council is expected to pass the bill as soon as Wednesday — just a day after Equal Pay Day, James told MONEY. If approved, New York City will join the state of Massachusetts in forbidding prospective employers from asking job applicants this question.
James' work encouraged New York City Mayor Bill de Blasio to sign an executive order barring city agencies from asking about a prospective employee's salary history. If passed Wednesday, James' legislation will extend that ban to businesses in the private sector.
James spoke with MONEY about closing the gender wage gap and the significance of the Fearless Girl statue, which she hopes becomes a permanent fixture.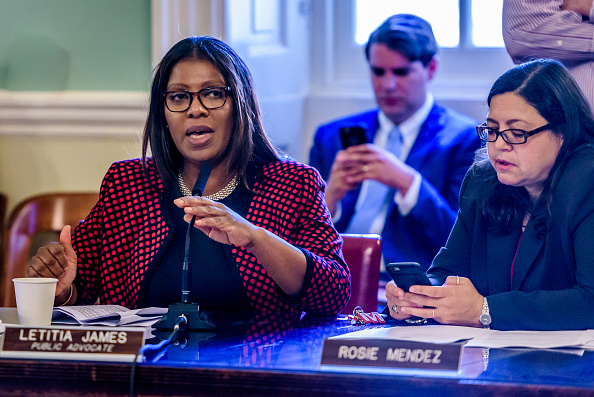 If passed this week, what will your proposed legislation accomplish for women in New York City?
It would address severe wage disparities and it would prohibit prospective employers from asking prospective employees their salary histories because women still do not earn the same amount as men. Last year, my office released a report that found that women in New York were cheated out of $5.8 billion a year in lost wages, and so when employees used previous salary information to determine compensation it perpetuates the gender wage gap by relying on salaries that reflect the wage discrimination and don't reflect the prospective candidate.
You've said before this legislation is just the beginning for addressing the wage gap. What initiatives are you working on next?
I guess it's safe to say we're focusing on ways to address wage discrimination and severe wage disparities in the city of New York. Our report confirms that women in New York City are cheated out of $5.8 billion a year in lost wages, and what we really need to do is try to put in place some policies that could address that type of discrimination, including but not limited to asking whether or not we're doing businesses with companies that don't have women on their boards or executive committees and the like.
As you said, the legislation is set to be approved on Wednesday — the day after Equal Pay Day. What's the significance of such a policy passing just after this national day dedicated to the issue of the wage gap?
I think it's absolutely critical. It's also critical that we're passing this one week after having been successful in getting the Fearless Girl to remain on Wall Street for a year, and hopefully permanently. We're going to continue to push this to be permanent. Clearly the issue of the dissemination of poverty and wage discrimination is larger than just a women's issue. It's an issue that affects our economy and children and families. We are seeing it in how women, in terms of when women retire. It's an issue that we're confident will get the attention of the state legislature but also the national government.
Why is it important for the Fearless Girl to become a permanent fixture on Wall Street?
Fearless Girl was a symbol of hope for young girls and individuals who aspire to work on Wall Street that there should be more women who serve on boards, there should be more women who are partners, more women on executive levels. There is no dream that is too big and no ceiling too high that we can't climb. We are constantly reminded and this will continue to attack the boundaries that stand in our way.
One finding that stood out in your office's report was how women of color experience a larger wage gap from white men than white women do in New York City. Are there any policies your office is working on to address that issue in particular?
Yeah, so what we are trying to do is to look at the intersection of race and gender in the city of New York, and we are examining ways to combat the racial disparities as well as gender disparities in the city of New York. That's including but not limited to promoting more businesses of color.
Any words of advice for women around the country fighting for equal pay?
They must continue to agitate, agitate and agitate. We must never give up, and we must resist those forces who refuse to recognize the power and potency of women.
This article originally appeared in Money.