N.Y.C.'s first Latina librarian helped me challenge the whiteness of Women's History Month celebrations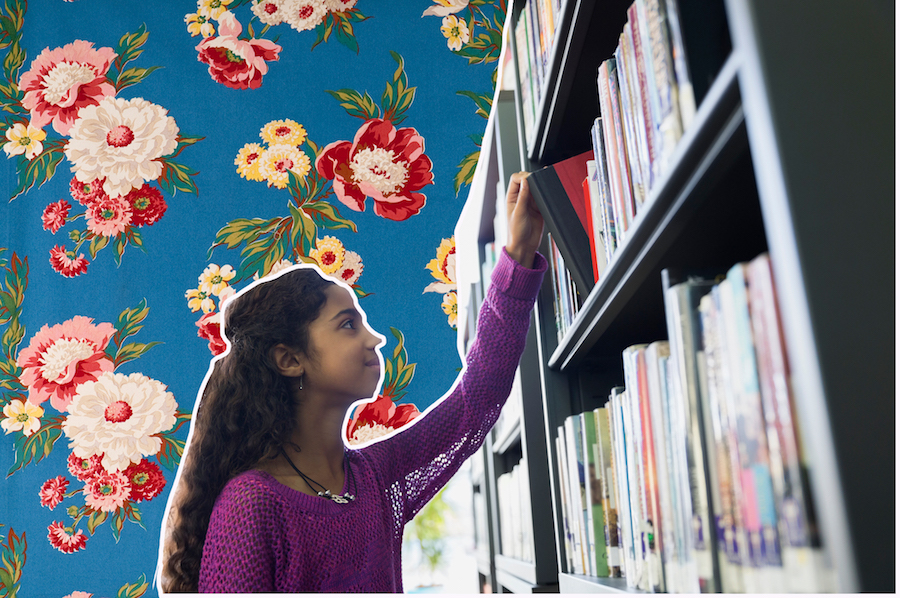 For Women's History Month, we are publishing Celebrate Her—an essay series honoring women who deserve more public praise for how they have inspired us individually and empowered their communities: Scientists, activists, and artists. Screenwriters, comedians, and actors. Burlesque dancers and wrestlers. Those who have passed on and those who are still with us. Here, HG contributor Alicia Ramírez celebrates the advocacy of Pura Belpré, who was the first Latinx librarian in New York City. Read the rest of these essays here throughout March, and read about even more incredible humans in our Women Who Made Herstory series.
One of the first things I did after moving to New York City was sign up for a New York Public Library card.
I finally had that red and orange card with the iconic lion on the left side and access to endless audiobooks for my commute to my job, where I work in publishing. I felt like I was on my way to becoming a real New Yorker (despite the popular saying that in order to be a real New Yorker, you have to live here for at least a decade). Whenever I borrowed an audiobook, I could let the narrator take charge so I could simply relax and enjoy the story. They're perfect for those moments when an MTA conductor says the train is being delayed momentarily and it's too crowded for you to comfortably turn a page.
It was during one of these commutes that I thought about March being Women's History Month, and what that means for me as a Puerto Rican woman. I wanted to celebrate with other women at the events in my city, but I became frustrated by how few of them stressed the importance of intersectionality. Yes, there would be a couple women present to speak on behalf of people of color, but that didn't take away from the overwhelming whiteness of these celebrations or change anything for the millions of us who are still neglected.
As a Latinx woman, I see the world in terms of what is and isn't allowed or expected of me, and the election of our current president has made these stereotypes more obvious. I recognized the need for a united front against the Trump administration, especially during Women's History Month, but was this month for me?
My work in publishing led me back to the New York Public Library, where I learned about Pura Belpré.
Pura Belpré, an Afro- Latina woman, was the first Latinx (and Puerto Rican) librarian at the New York Public Library, beginning her career there in 1921. Belpré was also a translator, storyteller, author, and puppeteer. She was an advocate for multicultural integration in the different branches, founded story time and reading programs for Spanish-speaking children, brought books written in the Spanish language to the New York Public Library's shelves, and celebrated traditional Latinx holidays like Three Kings Day. 
There weren't enough Spanish-language books for children at the library, so she wrote and published 11 children's books. She also translated more than 15 children's books, and worked on numerous stage adaptations. In 1982, Belpré received the New York Mayor's Award for Arts and Culture for her work, and in 1996, the American Library Association named an award after her. This prestigious award recognizes authors and illustrators whose works best represent and celebrate the Latinx experience in children's books and YA literature.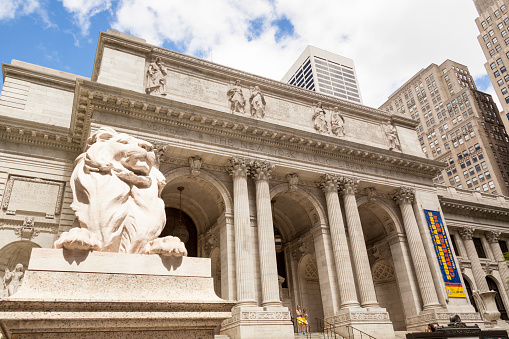 People sometimes appear when we need them most and become an integral part of our being. It was wonderfully jarring to find a Puerto Rican woman who also ended up in New York City by chance, and whose career trajectory had things in common with mine.
Belpré's legacy reminded me that I can transform spaces to be my own. That the act of resistance isn't only in what I read, but where I read it.
As Belpré turned the New York Public Library into a more inclusive institution, I could make Women's History Month more inclusive so I could celebrate in my own way. If I couldn't find an intersectional event where I felt comfortable, I'd devote this month to learning about other Latinx women's experiences in order to recognize and amplify their brilliance.
The New York Public Library's  main branch, located on Fifth Avenue, with its marble lion guards and palatial rooms, has always intimidated me, but it was also the closest branch to my apartment. I walked over to the library, and with its collection of approximately 53 million books, I knew I'd find something to read. I wanted to borrow a book by Puerto Rican poet Julia de Burgos or Chicana scholar Gloria Anzaldúa, but I still brought my own to read just in case一a copy of Lilliam Rivera's The Education of Margot Sanchez.
I walked towards the Rose Main Reading Room.
I remembered how Belpré emphasized that the library was an integral part of the community, and that it belonged to everyone—no matter the language they speak or their ethnicity.
This assured me I was in a safe space even if I couldn't escape the enormity of the city. It felt good to bask in the creative works of Latinx women past and present while I sat in a cultural institution that achieved so many important firsts thanks to a Puerto Rican woman.
What Pura Belpré taught me about Women's History Month is that I can give myself permission to celebrate on my own terms. My visit to the New York Public Library that day was the start of a subversive act, one that will hopefully make me a better reader and an advocate for Latinx women in my personal and professional life.
Even with our country's political uncertainty, I will not stop resisting. I will keep questioning. Keep reading. Keep going to the library.
This essay was originally published on March 16th, 2018.