How many people have been evacuated in the Southern California wildfires? Here's the most updated number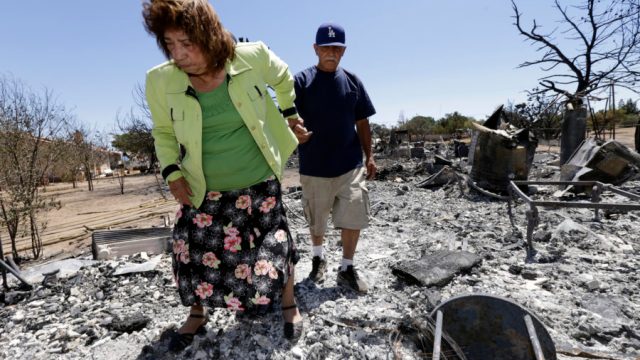 It's been several days, and the California wildfires continue to rage. Strong winds have hindered firefighters in their efforts to contain the blaze, and despite their tireless work, the fires show no signs of stopping. Social media is currently flooded with shocking images of the devastation.
But the photos don't fully capture the destruction the wildfires have caused, nor do they fully capture the disruption to everyday lives. While thankfully no one has been killed so far, over 190,000 people have had to evacuate due to the fires. Tens of thousands have been left without power, and nearly 450 structures — not to mention thousands of acres of wildlife — have been destroyed by the flames.
Due to the ferocity of the flames, the fires have grown exponentially in just a few hours. The Thomas Fire in Ventura, by far the largest of the California wildfires, comes in at over 130,000 acres. That's more than twice the size of Washington D.C. The Creek Fire is roughly 13,000 acres, and while the Skirball Fire — the smallest of the blazes — is about 500 acres, its proximity to the Los Angeles freeway makes it extremely dangerous.
In addition to their size, the wildfires are moving quickly across the land. Within nine hours the Thomas Fire alone had swelled to 31,000 acres, and the fierce winds blowing through California aren't helping the situation. All the fires continue to burn as of this time.
Our hearts go out to everyone in California who's dealing with this crisis (and to all the brave people helping during this frightening time).
Stay safe, everyone.