These Nude Panties Are Invisible Under White Jeans—And They're Really Cute, Too
Embrace summer's freshest color without showing off your underwear.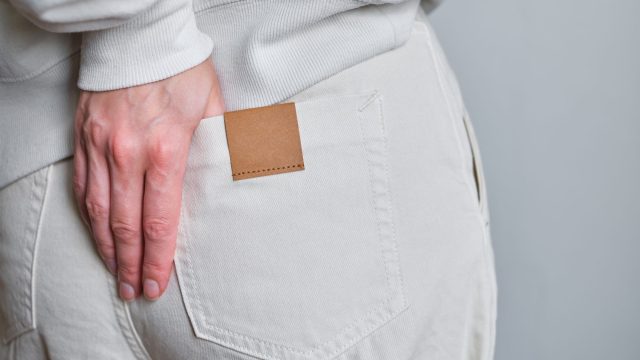 During the summer, everything is lighter: meals, hair, and clothing. High on my list of favorite summer clothes ranks all things white. We're told we can only wear the color for a few months out of the year (although I do break the rule sometimes), so I like to take full advantage of the whites season by wearing all the things: jeans, linen pants, sheer skirts, and sundresses, all in crisp white fabrics. But with white bottoms comes a higher rate of visibility—aka, people can see your panties.
No one wants their underwear out on display. So when you have a cute outfit all planned out—white pants or an ivory sundress laid on your bed for dressing—it's a major buzzkill when you realize that you only have hot-pink and lime-green panties left in your underwear drawer. The bright fabrics will show right through your otherwise perfect outfit, and you'll end up hanging that sundress back in your closet. Enter: nude panties.
Nude underwear is a summertime necessity, but the intimates can be tough to find in flattering silhouettes. Slick nude fabric covering your bum just doesn't do the trick like red lace does, but not all nude underwear has to be purely practical. Below, we rounded up seven nude panties that will not show under your white summer staples—and will also make you feel like your best self.
Girlfriend Collective Shell Mid-Rise Thong
Shop it! $14, girlfriendcollective.com
Girlfriend Collective is known for its ethically made (and super comfortable) activewear, but now the brand is dipping its toes into everyday essentials like socks and underwear. This thong is available in three colors and in sizes ranging from XXS to 6XL; plus, it's made from recycled plastic bottles and is designed to last.
Third Love Comfort Stretch Bikini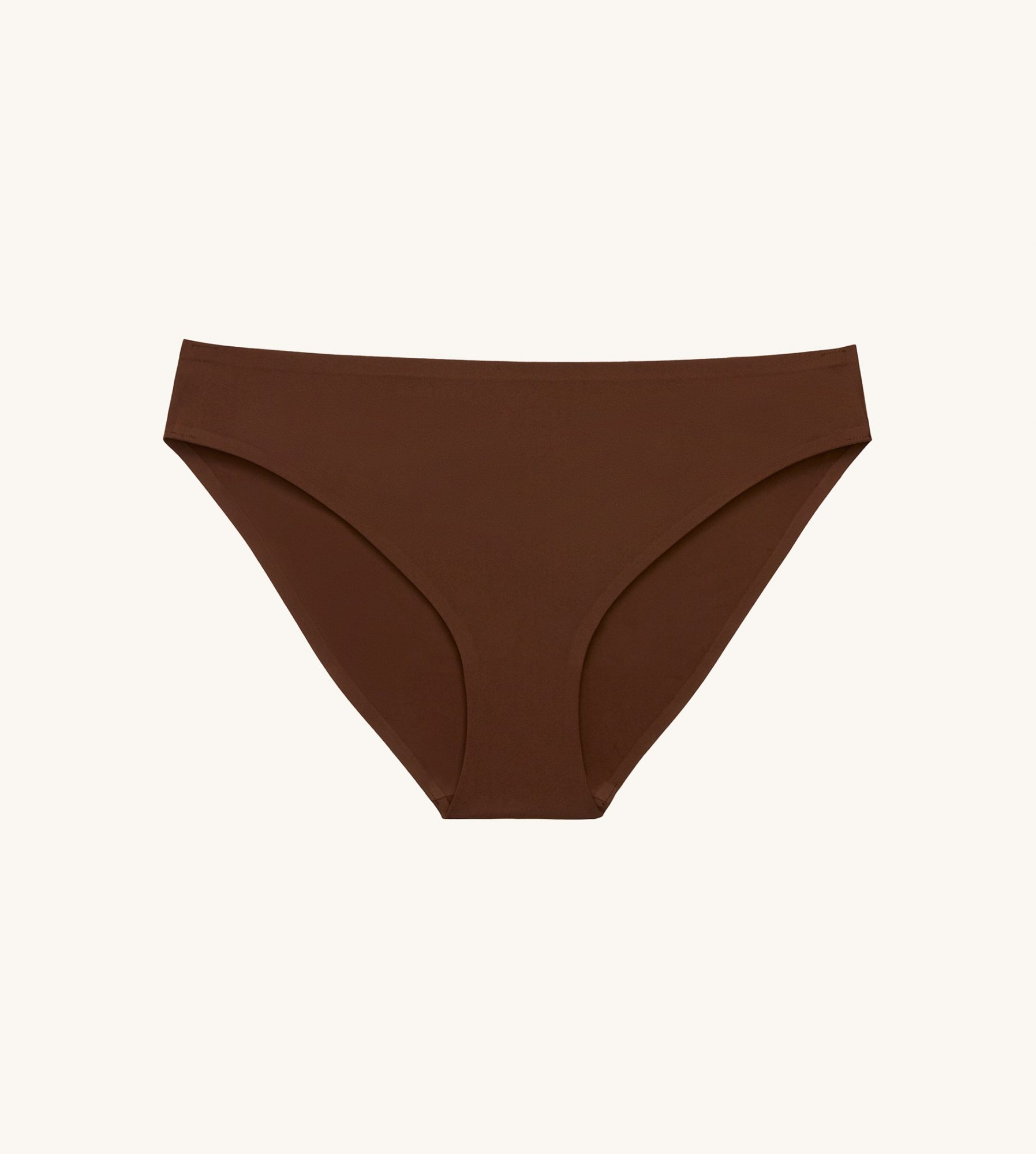 Shop it! $12, or 3 for $30, thirdlove.com
If you want to invest in multiple pairs of nude panties, Third Love has tons of bulk options. The brand's undergarments are available in nine colors, fitting for every skin tone, and in tons of different styles, from bikinis to briefs and thongs. They range from sizes XS–3XS and have been touted for their extreme comfort.
Skims Fits Everybody Thong
Shop it! $18, skims.com
Kim Kardashian West's cult-favorite brand, Skims, offers clothing and intimates designed to fit every body type. This low-rise thong is perfect for everyday wear and comes in nine colors. Plus, sizes range from XXS–4XL.
Spanx Undie-tectable Lace Hi-Hipster Panties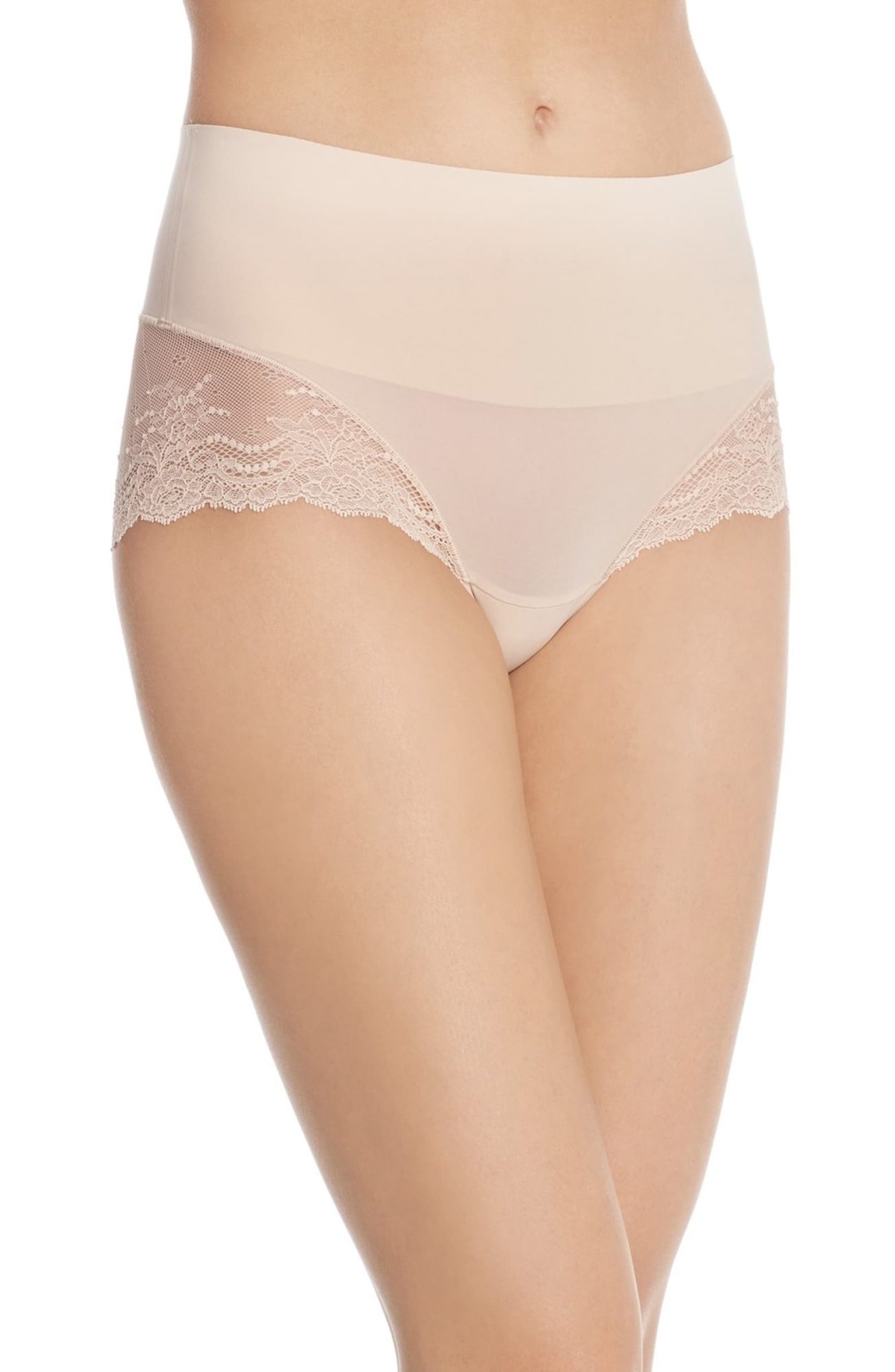 Shop it! $24, nordstrom.com
If you just can't ditch the lace, these are the nude panties for you. With over 500 positive reviews, these hipsters from popular brand Spanx offer support and a smoothing effect—in addition to a sexy design. One reviewer says, "These are truly the most comfortable and seamless panties I have ever worn! They fit in all the right places, don't ride up, and provide great control."
Lively The No-Show Thong
Shop it! $10, or 3 for $25, lively.com
Lively specializes in comfortable yet stylish intimates that help women look and feel their best. This no-show thong is one of the brand's essential items and is available in three colors. Try one pair for $10, or snag three for $25. The brand recommends sizing down if you're in between sizes.
Wacoal B Smooth Briefs
Shop it! $15, nordstrom.com
The smooth and stretchy fabric sits higher on your waist in these briefs. Available in plus sizes and five colors, these nude undies have over 400 positive reviews on Nordstrom. One shopper says, "Comfortable in all seasons, they wash well and retain their shape and elasticity and work well under pants."
Chantelle Lingerie Soft Stretch Seamless Retro Thong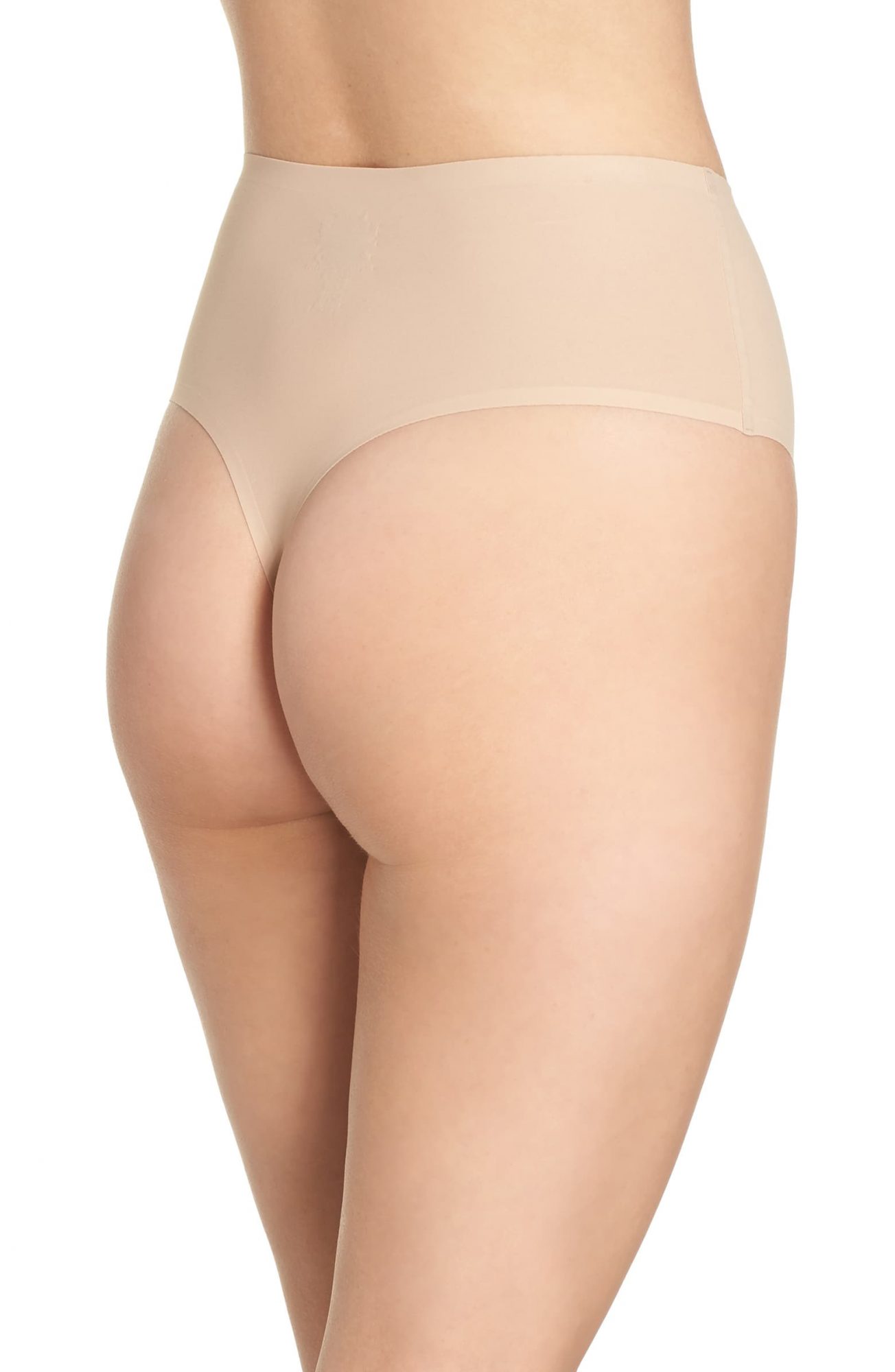 Shop it! $20, nordstrom.com
If you love the way thongs fit but are looking for extra coverage on your tummy, we've found the perfect pair of nude undies for you. One reviewer says, "One doesn't even know it's there," while another says, "They're high-rise, so it's good for my mom body after three kids, and unlike other 'seamless' materials, it stretches only enough to make it comfortable but not slide around!"