Nude makeup fans, rejoice: Too Faced's It Just Comes Naturally collection is finally here
Spring is just around the corner, and you know what that means, beauty lovers: All our favorite brands are preparing to launch new collections. Rejoice, for where there was darkness, now there will be light. Too Faced just launched its Summer 2018 collection, and this line is all about nudes.
The six-piece collection is called Too Faced It Just Comes Naturally, and it embraces that casual, carefree attitude. Whether you want a natural-looking bronze; a soft, neutral eyeshadow; or a sweet, glimmering highlight, this collection has you covered. All the products are infused with coconut butter, making their texture ultra-creamy, soft, and dewy.
You may have noticed that our beloved Jerrod Blandino has been dropping sneak peeks and hints for months, so it feels like a breath of fresh air to finally get an in-depth look at the collection.
The collection features a bronzer, two eyeshadow palettes, a face palette, and a lipstick collection with 10 gorgeous new shades.
Lets take a real peek at each of them before we add to our cart.
1Natural Bronzer, $30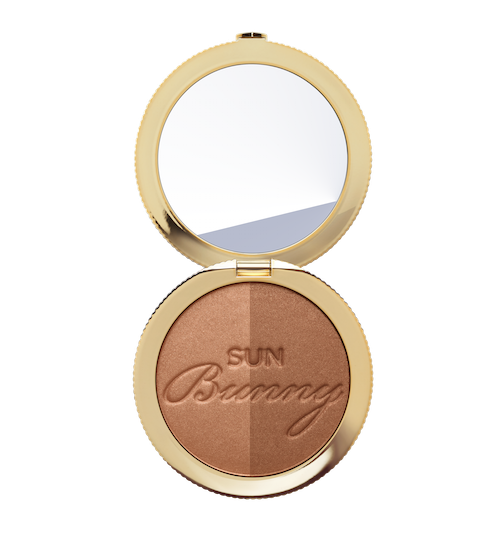 Too Faced's best-selling bronzers got a matte-over with this warm, rich, buildable cocoa powder-infused bronzer. All three of the Chocolate Soleil Bronzers have been repackaged, and Sun Bunny makes its debut. It has a slight pink undertone in a dual-shade palette that mimics the flush of a real tan. You'll look like the sunkissed baby you really are.
2Natural Eyes, $38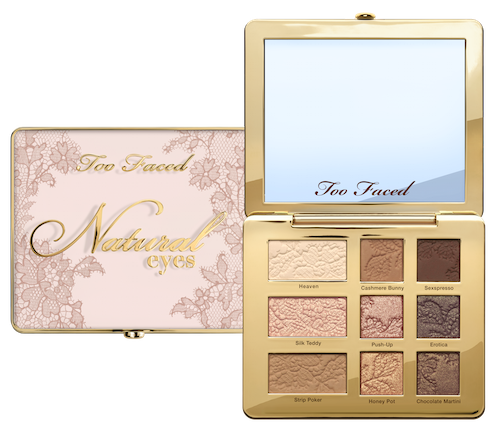 The much-loved Natural Eyes palette got a full revamp with new, modern shades and an improved formula for creamier mattes. The palette features seven brand new shades for a total of nine multi-finish shadows: four creamy matte, two pearl, and three sparkle shades.
3Natural Face, $48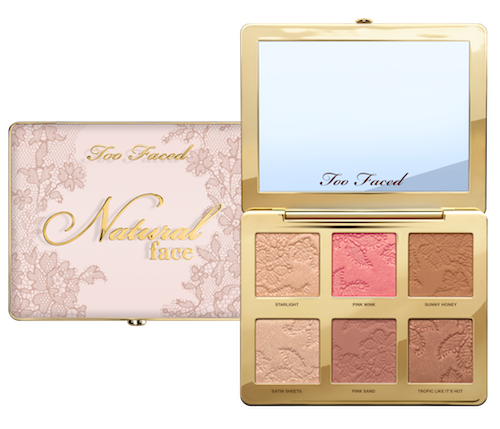 This face palette enhances natural beauty with a bronze veil and sweet flush. It includes two highlighters, two blushes, and two bronzing veils, all with a velvety-soft formula.
4Natural Matte, $38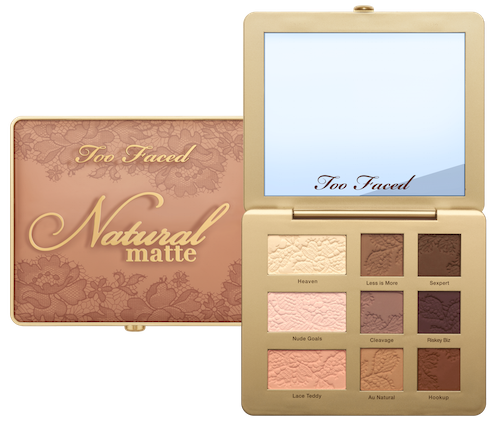 How gorgeous is this newly made-over eyeshadow palette? With new creamy mattes in modern shades and a blendable, updated formula, you're going to love this full-coverage, highly pigmented palette.
5Natural Nudes, $22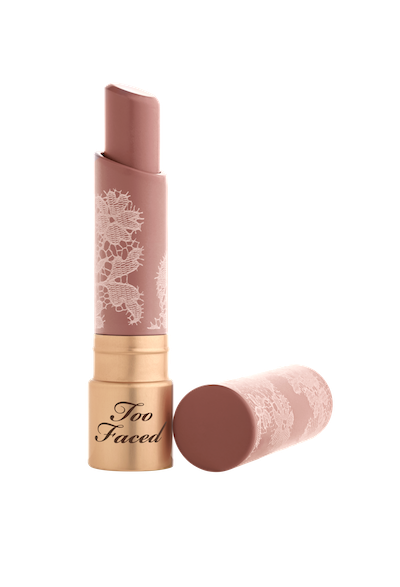 This richly-pigmented collection of creamy natural nude lipsticks is infused with cocoa butter for the softest, most kissable lips that last all day long. There are 10 shades to choose from, so you'll be sure to find your perfect nude lip.
Head to TooFaced.com now because you won't want to miss these lovely newbies.