*NSYNC is opening up a "Dirty Pop-Up" and yes, it's gonna be happening in May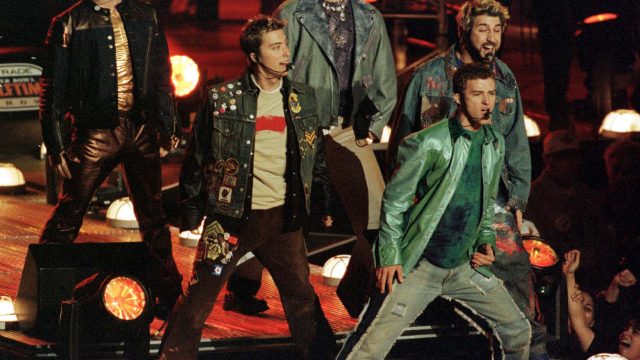 Listen up, *NSYNC fans! We're here to give you your Friday dose of good news. If you've spent the past decade of your life regretting that you didn't collect enough boyband memorabilia back when you were a full-time stan (yes, being a fan is a job), now's your chance to get your hands on all things *NSYNC. From April 28 to May 1, the quintet is holding an immersive pop-up experience in Los Angeles to celebrate their 20th anniversary.
Aptly called "Dirty Pop-Up," the experience will serve as the launch of *NSYNC's limited edition capsule collection. You'll get first dibs on exclusive merch, and immerse in interactive photo activations that "pay homage to iconic visuals from the group's career." You'll also get a glimpse of authentic props, wardrobe, and photography. There is no confirmation if any of the members will "pop up" to the pop-up, but hey, anything is possible!
This special pop-up is in tie with another momentous occasion — *NSYNC receiving their rightfully deserved star on the Hollywood Walk of Fame! On Friday, April 30th, Justin, JC, Lance, Joey, and Chris will reunite once again to celebrate their collective star.
Now if you're unable to both the Dirty Pop-Up and the Walk of Fame ceremony, don't fret. You can catch the live stream on April 30th at 11:30 a.m. PT, scream your heart out to your computer and pretend like you're there. You can also hoard the limited edition *NSYNC apparel and accessories in the official online store on the same day.
It's gonna be a-MAY-zing!