Why the NRA's new "murder insurance" is so alarming to gun control activists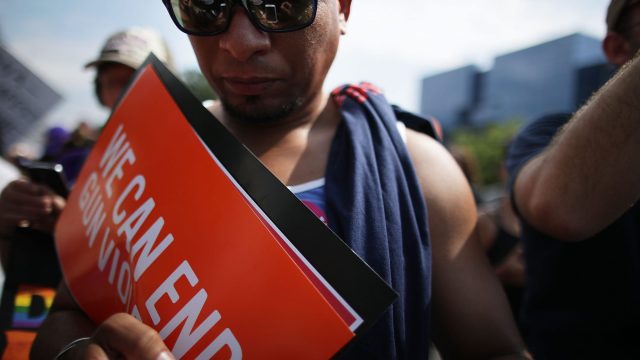 It's almost like clockwork: Every time a mass shooting occurs in the United States, whether on a college campus, in a nightclub, office or church, gun control — and what should and can be done to prevent the possibility of future tragedies — becomes the most talked-about topic in the days immediately following. Typically, the conversation involves activists calling for common sense gun control and gun proponents insisting that the Second Amendment prohibits such legislation.
Gun lobbyists have been working tirelessly to protect gun owners and their "right to bear arms." In a move that has left many gun control activists absolutely appalled, the National Rifle Association is now putting its weight behind insurance coverage for NRA members who may find themselves dealing with lawsuits that stem from shooting someone.
In other words, the NRA-sponsored insurance policy will provide "clean-up costs for any covered claim resulting from the use of a legally possessed firearm — including an act of self-defense." The NRA's "Carry Guard" sells itself as the "most complete self-defense insurance program and training for those who carry a gun." But some are calling it "murder insurance."
This move is prompting many to ask: Why implement better laws to regulate guns when someone can shoot first and show their "murder insurance" card later?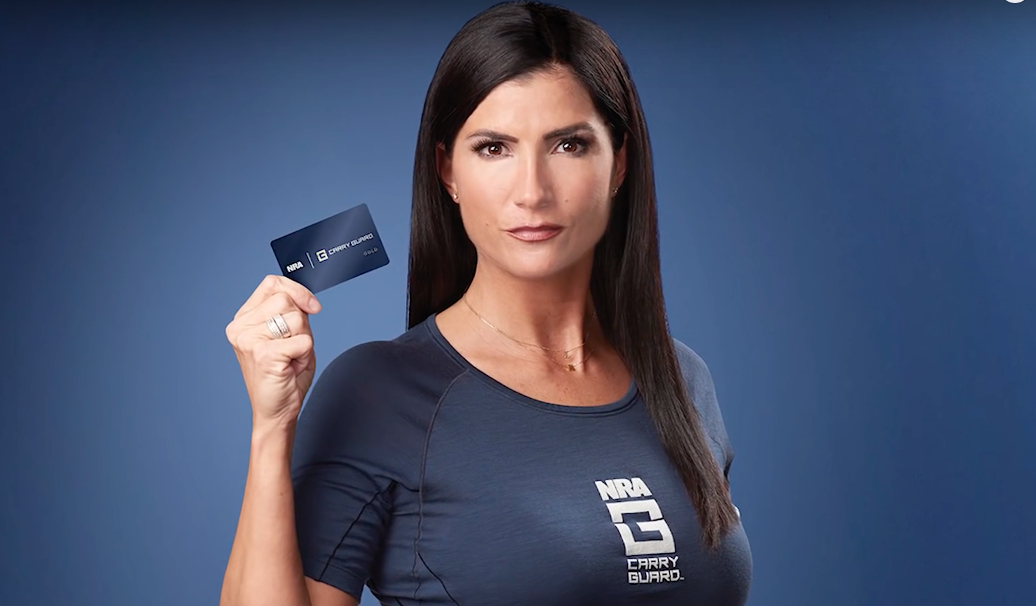 The NRA-backed insurance policy will be sold by Lockton Affinity and will be underwritten by insurance giant Chubb. According to the NRA's website, the insurance will cover the upfront lawyer fees attached to both civilian lawsuits and criminal charges of the policy holder. It will pay for "bail, bonds, legal retainer fees, and legal referrals." It also offers "payment for the lawful replacement of your seized firearm, property restoration for your primary residence, loss of earning while in court and psychological support." false
There are currently four plans that gun owners can choose from — Bronze, Silver, Gold, and Gold Plus — which range from $250,000 to $1 million for civil defense and $50,000 to $250,000 for criminal charges. The website also featured a video of radio host and NRA spokesperson Dana Loesch saying, "The truth is, right behind your firearm, your second most important self-defense protection is a rock-solid carry policy."
If you think about exactly what the NRA has birthed through its partnership with Lockton Affinity and Chubb, it's infuriating.
Offering this type of insurance policy will not only make it easier for "stand your ground" shooters to settle and even win the lawsuits they may face, but it could reasonably stand to embolden gun holders to shoot first and think later.
At least, that is the belief of Guns Down America, a "bolder, broader movement calling for dramatically fewer guns in America." The group released a video last week featuring Sybrina Fulton, mother of Trayvon Martin, describing anyone needing to purchase the insurance as the real problem in their communities, and a danger to people like her son, who was fatally shot in Florida by a self-proclaimed vigilante who escaped a prison sentence because of Florida's "stand your ground" law.
https://www.youtube.com/watch?v=_Tt1R-r3MFA?feature=oembed
"Armed intimidators roam our communities. They wave their guns like children playing dress-up, barking threats and upsetting the peace. They insist they should be allowed to bring their guns everywhere, into our schools, our parks, and even our churches. But their guns are not toys, Fulton said.
But her most striking point is that the NRA spends millions of dollars to lobby for laws that allow them to "stand their ground."
"That just makes it easier to get away with murder, she says. "Now they're selling insurance that covers the cost.
Almost 2,000 people have been injured and nearly 900 killed by gun violence in the U.S. since the deadly Las Vegas shooting at the beginning of October.
According to Everytown'sstatistics on gun violence in the United States, there are nearly 12,000 gun homicides a year. On average, 93 Americans are killed with guns each day; 50 women are shot to death by intimate partners each month; and black men are 14 times more likely than white men to be shot and killed with guns.
"The reason I call it murder insurance is because if you look at the way this is marketed, it's really sold in the context of 'There's a threat around every corner, dear mostly-white NRA member,' and that threat is either a black man or a brown man or some other kind of person of color," said Guns Down director Igor Volsky.
Trayvon Martin was just one of the many black men and women who've been murdered in the last few years by people claiming self-defense. Millions watched Philando Castile die in his car in front of his daughter and girlfriend during a Facebook live stream after he was shot by a police officer. Clarence Daniels walked into a Florida Walmart only to be tackled by a white man who just assumed he was up to no good. Alton Sterling was shot dead by police in Baton Rouge, Louisiana, while pinned face-down on the pavement, his gun in his pocket. Mike Brown was shot in Ferguson after being accused of stealing a pack of cigarillos.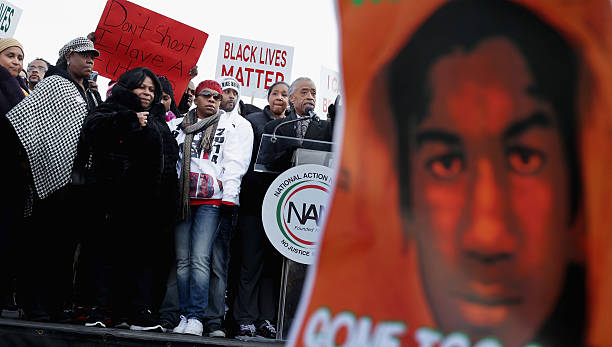 In an effort to have the Carry Guard insurance tossed out, Guns Down America is encouraging viewers to contact Lockton Affinity and Chubb and insist that the coverage be pulled. The group also took one step further by creating a petition that reads, "We fear that your insurance product for gun owners who shoot first and claim 'self-defense' later will contribute to this devastation and encourage more people to use deadly force."
"I'm an American — it's time to put the guns down," Fulton says in the video. And while we whole-heartedly agree, it's clear not everyone feels the same. While neither Lockton Affinity nor Chubb has yet issued an official statement, we do hope they'll see the light sooner rather than later, although statistically, that's unlikely to happen before the next preventable gun-related tragedy occurs.
Save
Save