Now *this* is practically perfect casting: Angela Lansbury is joining "Mary Poppins Returns"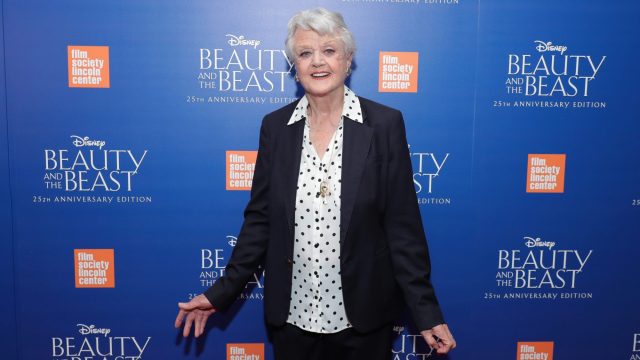 News coming out of the Mary Poppins sequel film Mary Poppins Returns has been pretty much 100% awesome and today there's even more. Disney Legend Angela Lansbury has joined the Mary Poppins cast as the Balloon Lady.
There's been plenty of "practically perfect" casting decisions thus far for the upcoming Mary Poppins sequel film which makes it even more exciting that Angela Lansbury — aka Mrs. Potts from Beauty and the Beast, aka one of our favorite human beings — is joining the cast. Emily Blunt will star as Mary Poppins and Hamilton star and writer Lin-Manuel Miranda is joining as a lamplighter.
You know the'll be dancing.
Also joining the film are Meryl Streep, Ben Whishaw, Emily Mortimer, and Colin Firth. If you're somehow still concerned about the sequel, don't worry. Julie Andrews thinks Emily Blunt is going to do a brilliant job. So do we!
Here's the official description of the sequel released by Disney, which gives a pretty good idea of what we can expect from the film:
"The film is set in 1930s depression-era London (the time period of the original novels) and is drawn from the wealth of material in PL Travers' additional seven books. In the story, Michael (Whishaw) and Jane (Mortimer) are now grown up, with Michael, his three children and their housekeeper, Ellen (Walters), living on Cherry Tree Lane. After Michael suffers a personal loss, the enigmatic nanny Mary Poppins (Blunt) re-enters the lives of the Banks family, and, along with the optimistic street lamplighter Jack (Miranda), uses her unique magical skills to help the family rediscover the joy and wonder missing in their lives. Mary Poppins also introduces the children to a new assortment of colorful and whimsical characters, including her eccentric cousin, Topsy (Streep).
We can't wait until December 25, 2018, when we finally get to see Mary Poppins Returns. In the meantime, enjoy those spoons full of sugar!