This new Petco x Pusheen collection is the only thing we care about right meow
Today in very cute things: Petco released a special Pusheen collection that features almost 20 cat toys, beds, bowls, and other kitty necessities. If you're not familiar with Pusheen, then I'm not sure we can talk anymore. Just kidding. Pusheen is a product of the internet, a cartoon cat who lives on Facebook messenger as various types of stickers, in coloring books, on mouse pads, as slippers, and on mugs. Pusheen loves pizza and donuts, napping, pretending to be a chef, reading, and dressing up as a unicorn. And now, our cats can also love and enjoy Pusheen in their daily lives as much as we humans do.
You can buy a bunch of products online (only), but starting August 20th, you'll be able to pick up Pusheen merch in-store. Yay!
As for right meow, check out some of the products I already have in my Petco cart to give to my two cats Peanut Butter and Yoshimi — I already know they'll be huge fans.
Foam Cat Ball Toy — 2 Pack, $9.99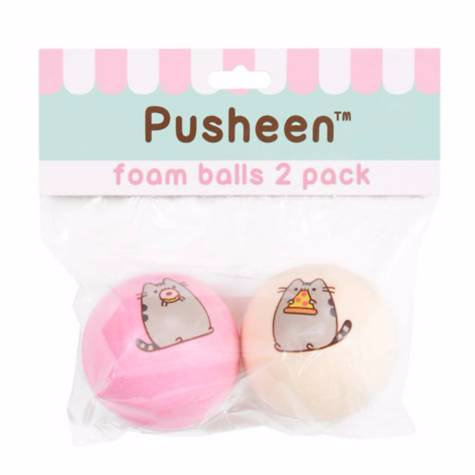 Cuddling Cat Bed, $29.99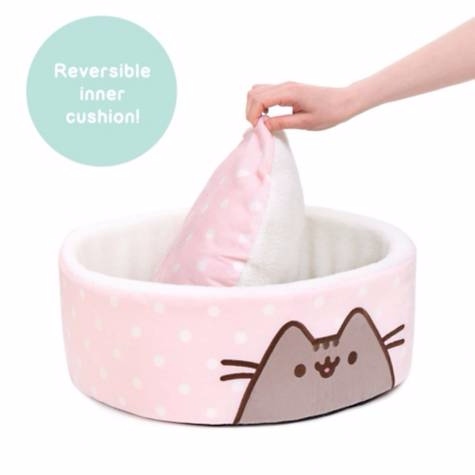 Pizza Cat Teaser Toy, $9.99
Donut Cat Collar, $11.99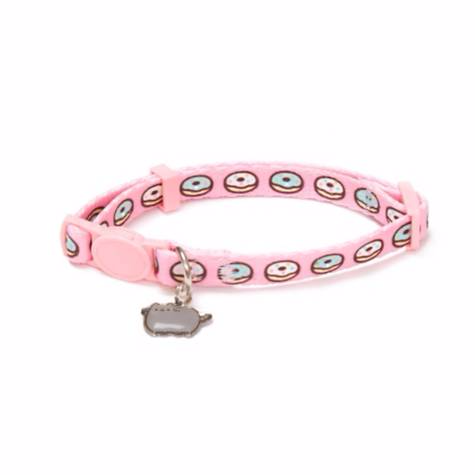 Round Cat Scratcher with Ball Toys, $24.99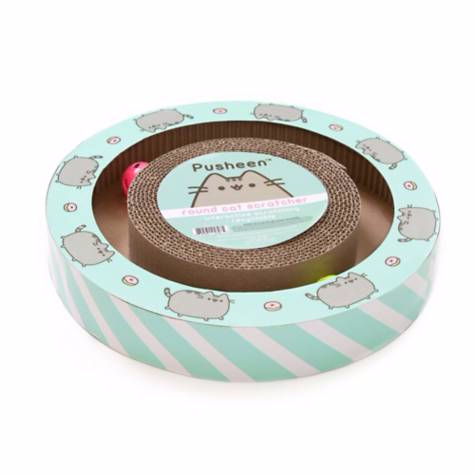 Fast Food Ceramic Bowl, $14.99