November 1st and…yep, still scary
Hey folks!
Happy November — I hope your Halloween was spooky and sweet in all the right ways. There are only TWO MONTHS left in this year, so own it. Have some fun. Keep wearing your costume if you want. It's your life.
How fantastic it is to realize that even though people are packing up the fake cobwebs and spooky yard decor, there's still plenty to be scared about out there. And trust me, I feel you.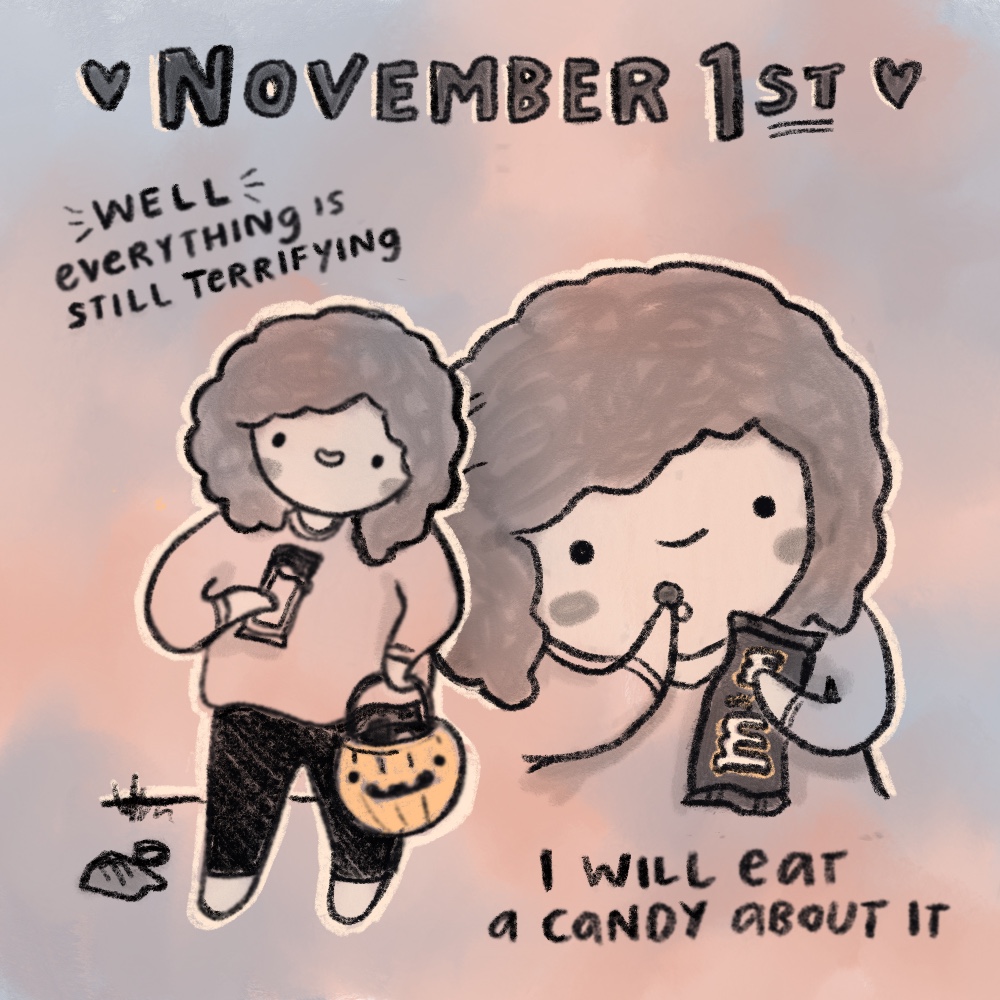 My advice: Grab your favorite Halloween candy on clearance and make that scary phone call.
You'll be so glad you got it over with. There's no shame in working on a chocolate rewards-based system if it helps you finish your to-do list. Take it from this expert over here.
I'm going to eat some sour straws now. Stay cute, and see you next week.