Here's the note that got a thief to return a stolen car
A woman in Portland was sick of getting her car stolen (which is a totally reasonable thing to be sick of), so she took it upon herself to speak directly to the thief via a super honest note.
Reddit user mfiasco wrote the note and left it in the glove compartment two years before the car was stolen. The car had already been stolen and found a few times, so naturally, she wanted to try anything she could to stop potential thieves from making her life harder.
And good thing she did, because it worked. The car was found with the note sitting on the passenger seat.
The letter reads:
Reddit commenters are questioning the reliability of her story, because to some, it seems too good to be true. She doesn't know for sure that the thief returned the car because of the letter, but really believes that's exactly what happened.
"I did not claim my car was definitely recovered because of the note. Maybe it had nothing to do with it. All I know is [it] was open, on the passenger seat, when I got to the car," she wrote in a follow-up comment.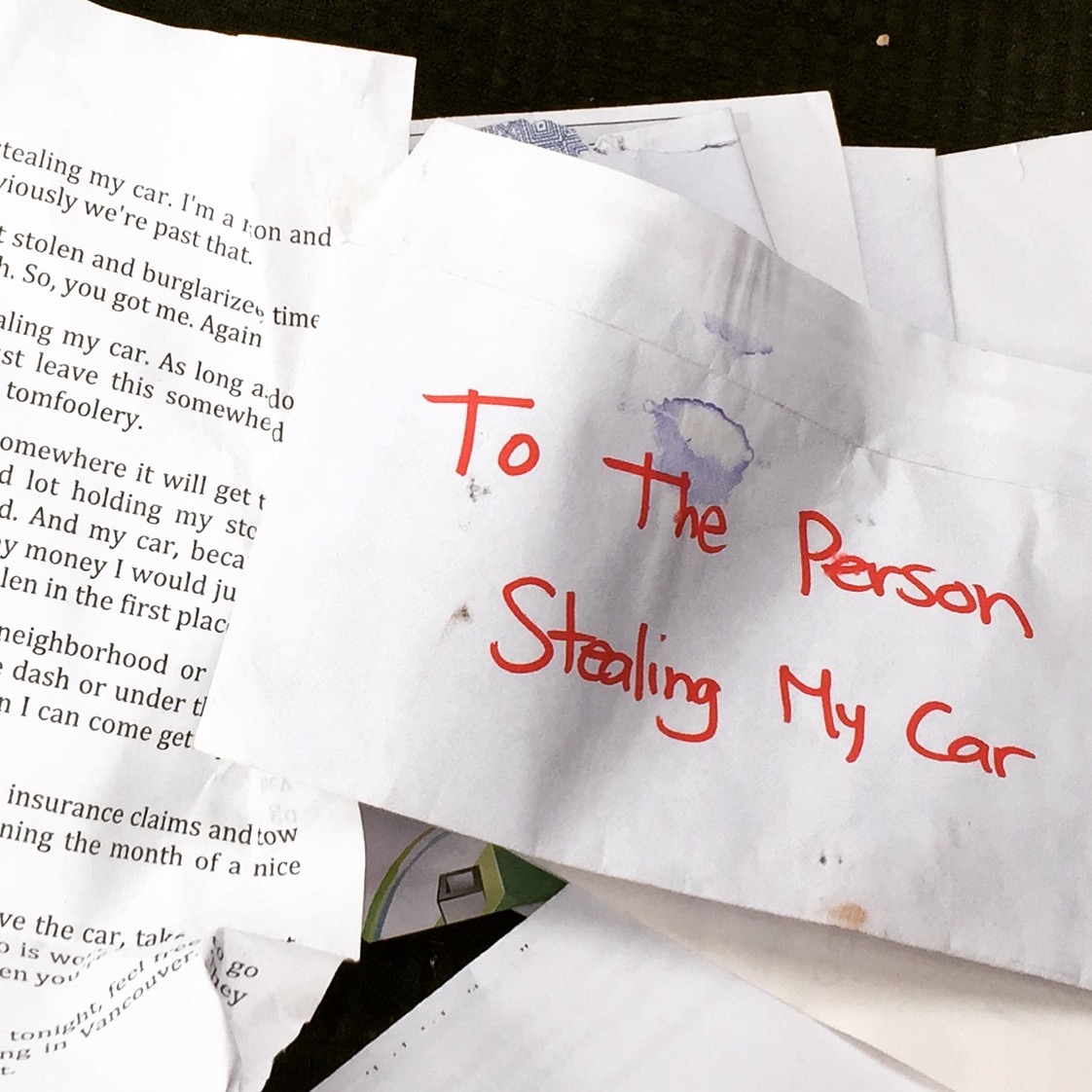 Even a thief can have a change of heart.
(Images via Reddit)