In appreciation of Lil' Kim's feminist hip-hop anthem, "Not Tonight," during its 20th anniversary
A few years ago I was talking to one of my girlfriends about the song "Not Tonight (Ladies Night Remix)," lamenting how I couldn't imagine something similar existing today. No disrespect, but there was something truly magical about that moment in music 20 years ago. Released on June 30, 1997, the remix of Lil' Kim's "Not Tonight" featured verses by Missy Elliott, Da Brat, Angie Martinez and Left Eye, and was on the soundtrack for the male-led buddy comedy Nothing to Lose. An interesting choice considering the song was a feminist anthem starring the hottest female rappers of the era.
https://www.youtube.com/watch?v=QoQwdzKm7hk?feature=oembed
The song quickly climbed the charts, but the video for the song was the real masterpiece.
It was a good time for women in hip-hop.
Especially for Kim, whose debut album Hard Core had just been certified platinum. Earlier that summer, Missy had turned the music world upside down with the release of "The Rain (Supa Dupa Fly)," dropping her own debut (also titled Supa Dupa Fly) shortly before "Not Tonight" hit the airwaves. Left Eye was exploring solo work apart from TLC, Da Brat was guest-starring on Missy's and Mariah Carey's albums, and radio host Angie Martinez was a newly minted rap artist, describing herself on the song as "the rookie on this all-star team." The assembling of these women at a high point of their careers not only produced a Grammy-nominated, girls-night-out anthem that was insanely fun, but a secret rallying cry for my own feminine empowerment.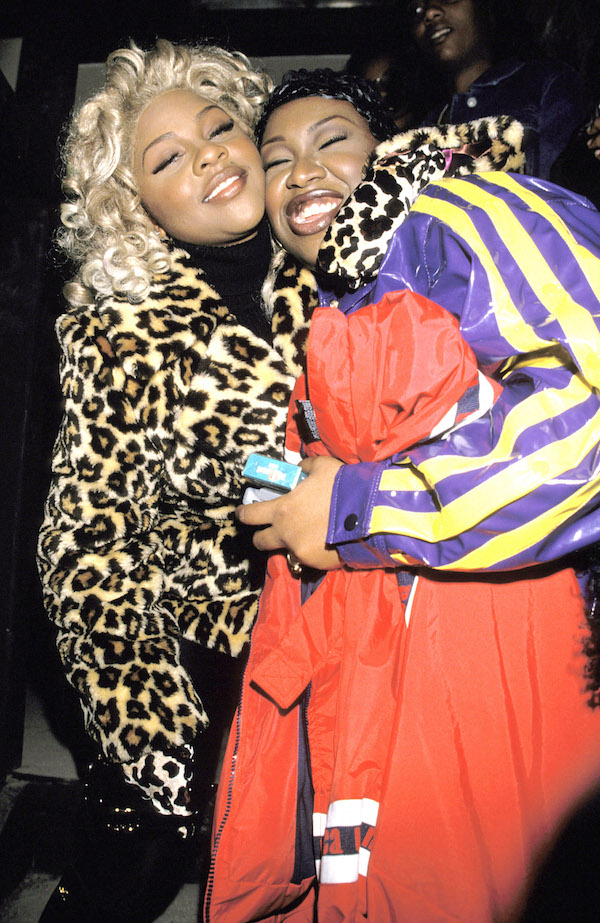 I learned about feminism from Lil' Kim, Missy Elliott, Queen Latifah, TLC, and so many women in hip-hop and R&B during that era — I just didn't really know it at the time.
At MTV's Video Music Awards that same year, the women came together to perform the song, which ended up reaching gold and platinum status and peaked at #6 on the Billboard charts. Everyone was decked out in metallics and golds, Da Brat even came out on stage riding a chariot in full gladiator gear, which is exactly the kind of extra-ness we can all appreciate.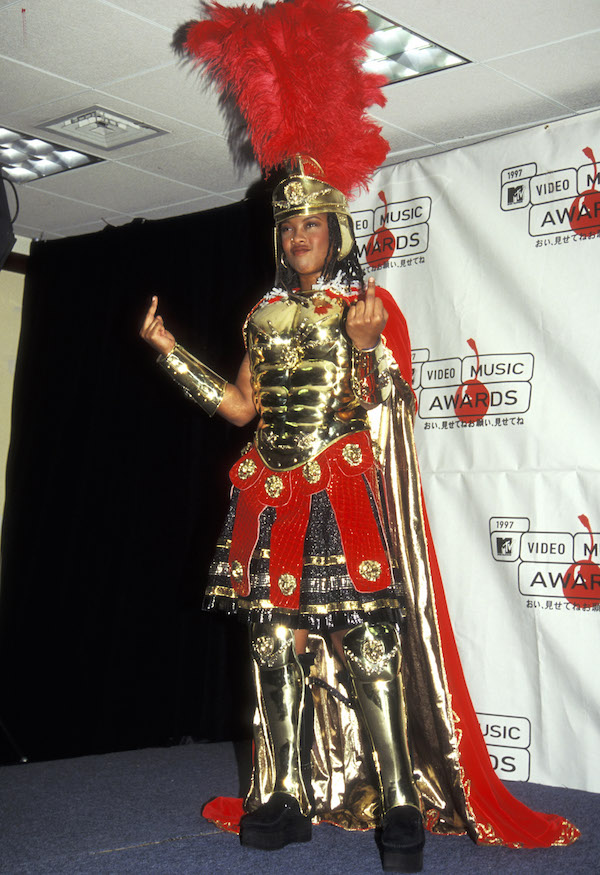 Unfortunately, searching for the music video on YouTube results in poor quality uploads. It's a shame and unbelievable that someone hasn't uploaded it in its original quality by now. At least we have additional low quality behind-the-scenes clips to get lost in.
https://www.youtube.com/watch?v=jeplfxAyD5U?feature=oembed
Can you imagine if social media had been around back then? Watching whatever hijinks happened on that set on Instagram would have given me a kind of FOMO I really wouldn't mind.
https://www.youtube.com/watch?v=Wx1EY9RjysQ?feature=oembed
Since then, there has been just one reunion in 2014, when Kim, Missy, and Da Brat performed the song at the Soul Train Music Awards.
https://www.youtube.com/watch?v=5Qe0Cix9mRQ?feature=oembed
In February of this year, Kim hinted at the possibility of a "Not Tonight" remake with Cardi B and Remy Ma, but we haven't heard about it since. However, there are some clues that a modern version of this kind of collaboration could become a reality. Missy recently enlisted Kim, Trina, and Eve to rap on her remix for "I'm Better," and then there was 2016's VH1 Hip Hop Honors, which paid homage to Lil' Kim, Missy Elliott, Queen Latifah, and Salt-n-Pepa, with Lil Mama, DeJ Loaf, and Teyana Taylor gloriously slaying their tributes to Kim.
20 years later, the chance for another women-powered anthem like "Not Tonight" is intensely overdue, but the fact that it exists is already a gift.