Why it's not okay to joke about Kim Kardashian's robbery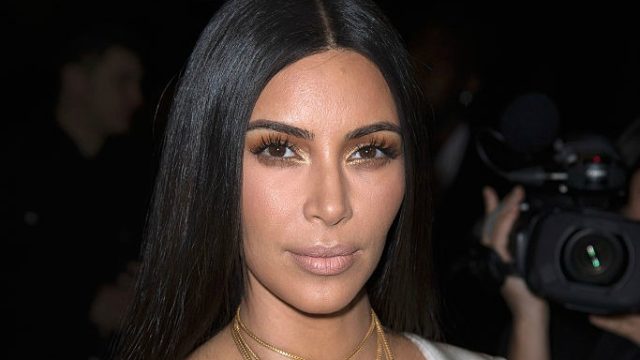 When I woke up in the middle of the night and sleepily grabbed my phone to quickly check social media, I was horrified to learn that Kim Kardashian had apparently been held at gunpoint in the early morning hours in Paris, just hours after snapchatting her glamorous evening out with her sisters Kourtney and Kendall, and mere moments after FaceTime chatting with her brother Rob and Blac Chyna at their baby shower back home in Los Angeles.
My heart sunk to read these early reports as I simply couldn't imagine how terrified she must have felt — my thoughts wandered to all the people in Kim's life who love her, not counting her millions of fans around the world. Her siblings, her mom, her husband, her friends, her two young children, the rest of her family. What must they have felt to get that horrendous phone call — the kind of call no one ever thinks they will get?
I fell back asleep but couldn't stop thinking about Kim — even though her reps confirmed she was "physically unharmed" in the attack, there's no doubt that the attack will leave an indelible mark on her psychologically for a very long time — even if the robbers are caught and brought to justice.
That's why I was particularly disgusted to read internet commenters joking about or seemingly applauding the attack, with many calling it a made up story and denying that it even occurred. Many people felt as if Kim "deserved" it due to the fact that she wears expensive clothing and jewelry and "flaunts" her wealth and celebrity status.
People also appear to be critical of Kanye West for abruptly leaving the stage during his performance at the Meadows Festival in Queens, New York, with many saying that his fans "deserved" a refund for missing the show.
Watching the video of the moment West learns that something has happened and when he leaves the stage is not just watching a controversial rapper "disappoint" thousands of fans by cutting off a concert mid-song — it's watching a husband learn that his loved one has just experienced some form of grave danger, thousands of miles away in the middle of the night in a different country.
Kardashian, her family, and her husband, are polarizing to say the least. They illicit plenty of negative opinions from millions of people on a daily basis for any number of things — everything they say, wear, tweet, and do is subject to intense scrutiny by the public. They are aware of that as public figures. But to joke about the situation, and to say that Kim "deserved" to be robbed, or that it didn't even happen is, quite honestly, horrible. Kim Kardashian may be one of the most famous people in the world — but she's also a human being. She's a mom to two babies, a daughter, a friend, a sister, and a wife to people who love her very much.
Here's a gentle reminder that people — yes, even celebrities like Kim Kardashian — are more than just headlines in your social media feed. They are human beings with emotions, feelings, and fears. A little empathy — yes, even towards Kim Kardashian and Kanye West — goes a long way. I, for one, am hoping that Kim and her loved ones will be okay in the aftermath of a terrifying ordeal.