Make sure you're not eating when you watch this years-old cyst being popped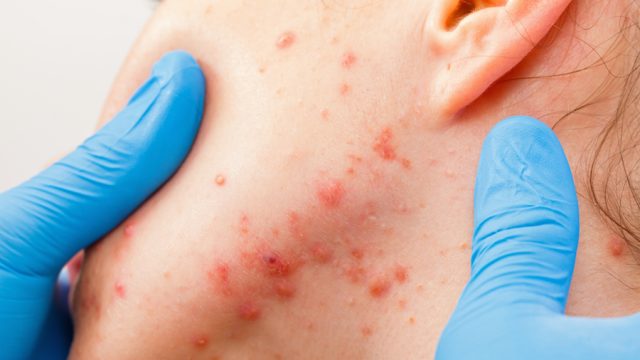 If you're into the gross, but utterly engrossing, blackhead removal and zit-popping videos, then have we got something for you to see. Wade Powell of Oklahoma posted a video on Facebook of his wife popping a cyst he had on his face FOR YEARS. Even for people who are weirdly into these types of vids, we gotta warn you that this one is real nasty — but, really, aren't they all?
Wade's wife, Khristina Powell, is a nurse, so she took some initiative to drain her husband's cyst on his face. The video, which was posted on April 12th, has over 295,000 views, and the amount of puss and blood that comes out is beyond disgusting. So proceed with serious caution — and make sure you're not eating.
UGH. Just when you think it's over, his wife goes back in for more.
Khristina explained in the comments of the video that Wade was hesitant to go to a dermatologist, so she decided it was time to take care of the offending cyst by using her nursing skills at home. And to offer lots of commentary on how bad the whole thing smelled.
While we certainly wouldn't recommend not going to the doctors when you've had a cyst on your face for years, Wade's hesitation surely made for an entertaining, if not entirely foul, video.