North West and Penelope Disick love makeup just as much as their moms, according to Kourtney Kardashian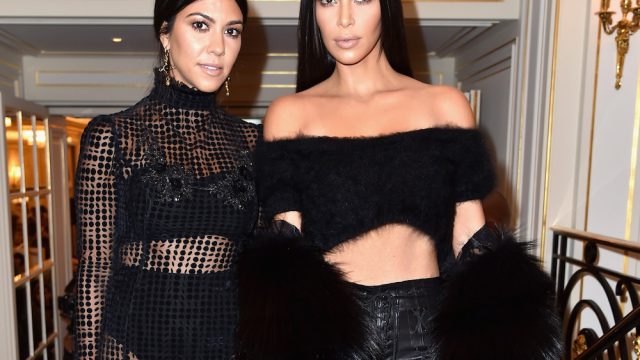 Like mother, like daughter! North West and Penelope Disick are following in their famous moms' footsteps because they are obsessed with makeup, according to Kourtney Kardashian. The Kardashian-Jenner family is known for beauty. Kim Kardashian pretty much invented contouring and made it a wildly popular trend. Not to mention, Kylie Jenner has built a beauty empire with her Kylie Cosmetics brand. The 37-year-old reality star gushed about how the two toddlers love to "experiment" with makeup. These two cousins are too cute for words. We can't wait to see their beauty transformation over the years. Who knows? Maybe they'll build a beauty brand just like their auntie Kylie.
North and Penelope looked like flawless Disney princesses this summer when they got bestie makeovers. So, yeah, they are beauty addicts.
"Penelope is into makeup and beauty, I think just from seeing me," Kourtney told the British channel This Morning. "We get our hair and makeup done a lot and usually we try to do it at our house, so she's around a lot."
It's never too early to learn how to contour!
She added, "My mom [Kris Jenner] got Penelope and North these little vanities for Christmas and filled it with makeup. I try to get them as much natural makeup products as possible, but I love to let them experiment and play and just have fun with it."
It looks like playing with makeup at an early age is part of the Kardashian-Jenner tradition because Kourtney said she played with her mom's beauty products when she was a little girl.
"My mom is really the one who started it all with all of us," she said. "I think that because she's so into beauty, just watching her as a little girl. I think that's how you learn. She's always loved makeup and my sisters and I would always play with her makeup."
Penelope and North are #bestfriendgoalz.
Maybe there's a beauty collection in North and Penelope's future, and we'd be totally down with that! In the meantime, we think Kylie should totally have a makeup collaboration with her baby nieces. That would be a dream!