North West just might be the next big beauty influencer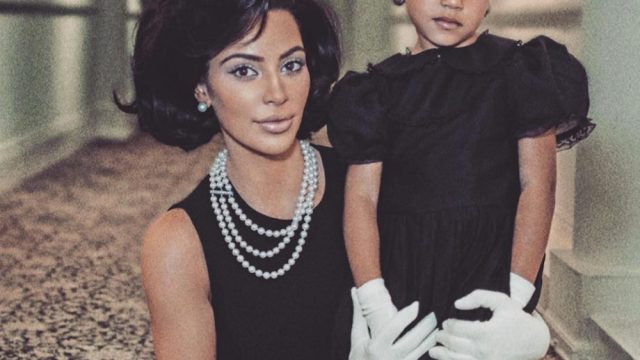 Kim Kardashian West's transition from reality star to beauty mogul has been as seamless as her flawlessly blended foundation.
And as it turns out, Kim is inspiring her daughter to blend her two worlds together to embark on a career as a YouTube beauty personality.
According to WWD, North West has reportedly expressed interest in taking her act to the social media platform, which is a smart business move for a 4-year-old since it has launched the careers of so many beauty gurus.
"The other day, it was so funny. My daughter watches so many YouTube tutorials and videos and she was unboxing the My Little Pony Colourpop collection and I thought to myself, 'I wish I was recording this' because her reaction was so funny," Kim told WWD.
"And then she did makeup on the My Little Pony that they gave and she said, 'Mom, I want to do a YouTube video.'"
How cute is that?
We can already picture the 4-year-old asking her mama to set her up with a YouTube account. It's pretty crazy to think she's so ambitious at just four years old, but then again, let's remember how career-driven her whole family is.
If Kylie Jenner could take the cosmetics industry by storm in her teens, why shouldn't little North dream big at her young age?
Is YouTube ready for North West to start vlogging? Probably…but her dad isn't. Kanye West reportedly nixed the idea (despite the fact that his wife reportedly considered the possibility for a brief moment).
"I don't know if it's something she would really want to do…but it's always a struggle on how much you want to have exposed or how much access you want them to have to have to social media," Kim admitted to WWD.
The result? North's parents will allow her to record beauty videos…but they'll only be for her family's eyes. Sigh.
We guess we'll never be able to watch those adorable beauty tutorials and hauls, but we totally see why the family wouldn't want North putting herself out there in such a public way at her age.