North West met Ariana Grande, and the pics are too adorable
These days, we're always curious to see what Kim Kardashian's daughter, three-year-old North West, is up to. Well, on March 31st, North West met Ariana Grande, reported People, and the pics and snaps are way too adorable. We shouldn't be surprised!
Of course, Kardashian has shared snaps of North West before, like when she was "working out." Or there was the time when North West was playing the violin. She must have inherited a music gene, right?! Now, Kardashian posted snaps from Grande's show at The Forum in Inglewood, CA. ICYMI, Grande's in the middle of her Dangerous Woman Tour.
Okay, get ready for some major cuteness overload.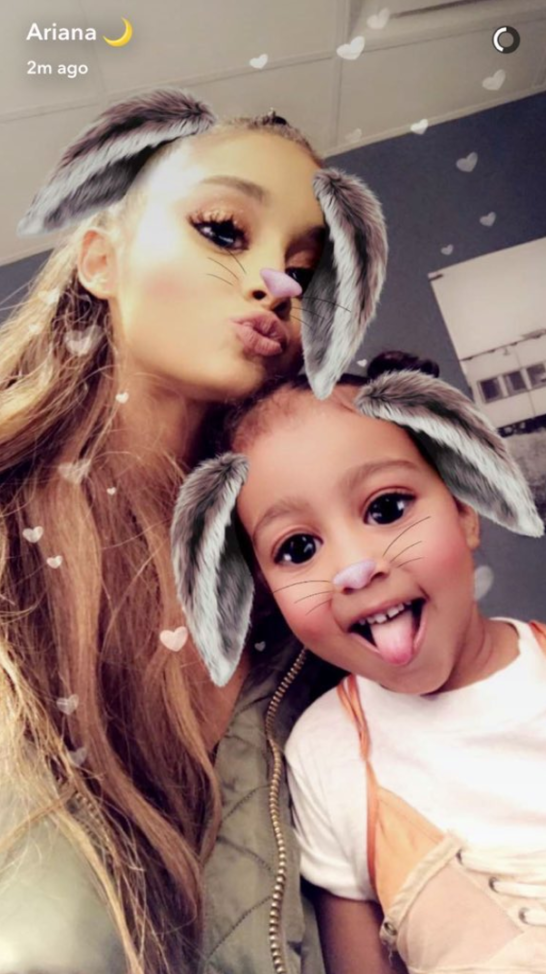 Soooo cute. And here's the three ladies together, having fun backstage.
Here's a nice mother-daughter moment. Look at that smile!
And, of course, no one can go to an Ariana Grande concert without singing along!
As we said, Grande's on tour, and she still has a LOT of cities to hit. She'll be everywhere from Denver, CO on April 3rd to Turin, Italy on June 17th, and she has a ~ton~ of cities between those.
Like Kardashian, Grande took to Instagram recently, too. She posted this pic of her and boyfriend Mac Miller.
Awwww. We're BIG fans of the couple, and Grande's music of course. While we go listen to the Dangerous Woman album — again! — we'll also think about what North West will do next, or what celeb she'll hang out with. Nbd, right?! ? Though we're not sure how much more cuteness we can take!