North West looks like Kim Kardashian's clone in matching silver dresses, and it's perfection
If you've ever wondered what life is like when you're the child of two mega-popular superstars, wonder no more. Seriously: Checking out some of Kim Kardashian's Snapchats will clue you into how exactly 3 year old North West spends her days…and we have to admit, we're kinda jealous.
Case in point: Kim brought her daughter, North, to see her dad's concert at an hour that was well past most of our bedtimes, much less that of a 3-year-old. Even more fun? North got to wear a coordinating dress with her mom, and they both looked — of course — amazing.
And let's be real: Would anyone expect North's first concert to be anyone's but her dad's? We think not.
Here's another pic of the pair's coordinating outfits, captured in New York last night before Kanye's show: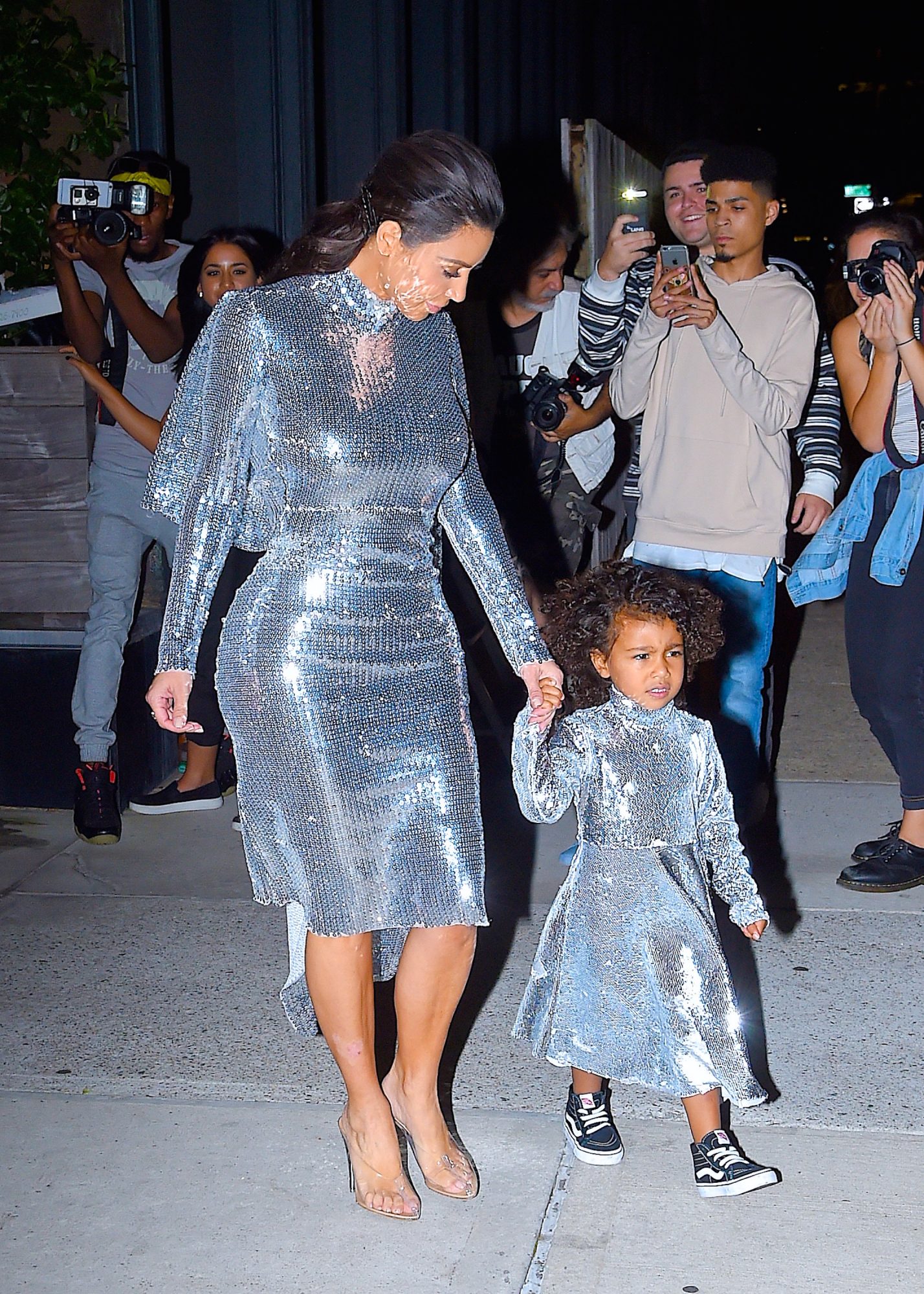 BOOM! This mother-daughter duo is a vision in sequins.
But, as Stephanie Petit points out over at PEOPLE, perhaps the most fun detail about their matching ensembles is their distinctly not matching footwear. Check it out: Kim rocks stilettos while North sports an adorable pair of comfy sneaks. We guess some things about being a kid are universal (namely, comfortable footwear that matches nothing else on your body, yet feeling confident AF).
We're equal parts jealous and inspired.