North West is Kim Kardashian's mini-me, and this adorable photo is proof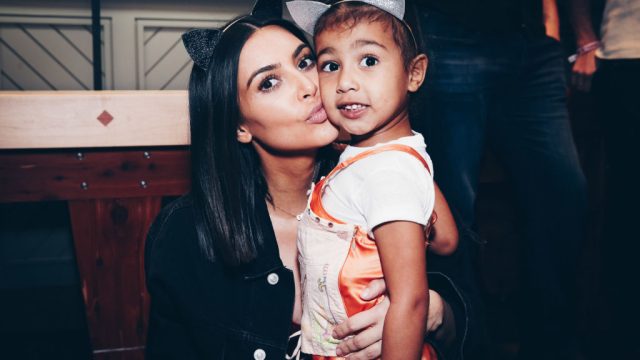 Another day, another adorable picture of Kim Kardashian's kids. On Sunday, February 17th, the mom of three took to Instagram to share a sweet snap of her daughters, North West and Chicago West. We know we've said this before, but it's worth saying again: North looks SO MUCH like her mom. Seriously, she looks more and more like her mini-me with every photo.
"My girls," Kim captioned the pic, along with a heart emoji.
We'd like to think that North is giving her Aunt Kylie a bit of a shout-out in the snap, too, because those lip prints look pretty similar to the Kylie Cosmetics logo. Perhaps Kylie is launching a children's loungewear line soon? Just kidding, although we wouldn't put it past her.
https://www.instagram.com/p/Bt4kiofn4jH
Like we said, North and Kim are basically twins.
The older she gets, the more she looks like her mama.
Is that Kourtney and Kim? Nope, just Penelope and North. Honestly, we did a double take.
Just like her mom, she's the queen of serving moods.
North is getting cuter and cuter with age. But can we also talk about how adorable Chicago looks in this sister pic, too? Her curls and her star onesie are everything. To recap: North is Kim's twin and Saint is Kanye's twin. But Chicago, who celebrated her first birthday on January 15th, looks like the perfect combination of both her parents.
Keep the cute pics of your kiddos coming, Kim. We can't wait for Baby No. 4 to arrive via surrogate. The family photos are going to be out-of-control cute.