North West plays with a Kanye West look-alike doll, because of course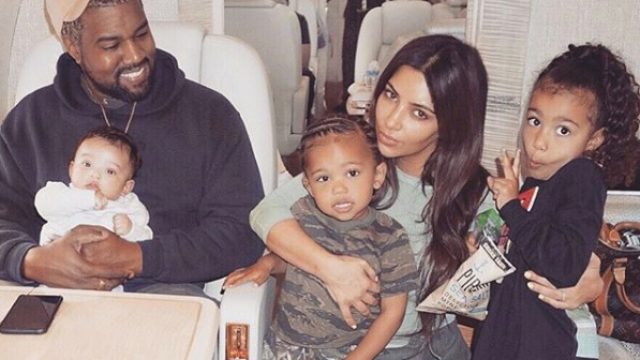 Any time the notoriously private Kanye West returns to social media, it's an event. So when Kanye returned to Twitter on April 13th, fans were intrigued…especially because he also announced he's releasing not one, but two new albums in June.
It certainly seems like Kanye has been hard at work on new music, as many of his tweets discuss his creative process and give insight into his innermost thoughts. And while that's all fantastic, we personally love seeing Kanye in dad mode, especially when he and wife Kim Kardashian share photos of their three beautiful babies.
And it looks like four-year-old daughter North is just like any other kid. She plays with her cousins, sometimes has trouble sharing with her brother, and plays with dolls…dolls shaped like her dad.
Let's backtrack.
On April 24th, Kanye tweeted a photo of a Michael Jackson doll alongside a doll that looks surprisingly like him (at least in terms of wardrobe) and captioned it "me and Mike." false
Should it shock any of us that Kanye has a doll of his own likeness? Nah, but his next photo shows that North loves playing with it, which is cute and strange and wonderful in so many ways we didn't even know existed. It also looks like the two had a daddy-daughter dance party to MJ that same morning, and #FOMO alert. false
Eagle-eyed fans pointed out that the doll is not, in fact, actually modeled after Kanye, but is instead a Ken Fashionista Barbie doll, which is pretty fitting for Yeezy, who's a force to be reckoned with in the fashion world. We're currently unsure if little North is clear on the dad/Ken distinction, and honestly, this is too cute for us to care.