Normani Kordei just opened up about her painful experience with cyberbullying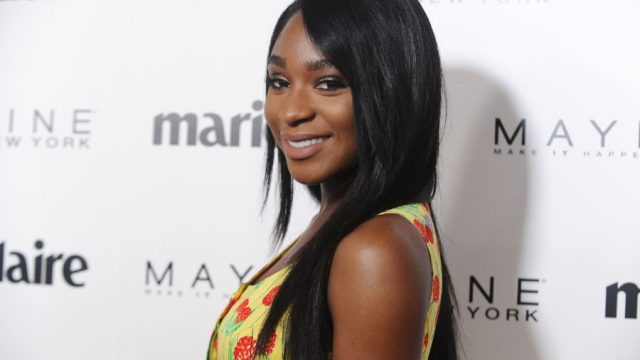 The internet makes it so easy to connect. We're constantly trying to keep up with friends, family, and colleagues, while stalking the celebrities we adore. But like most good things, there is a dark side. The internet also provides space for cyberbullying, and Fifth Harmony's Normani Kordei just opened up about her own painful experience with it.
Normani, a current contestant on Dancing with the Stars opened up on Monday's live episode about being bullied online when something she said in an interview was taken out of context. The 20-year-old delivered an emotional and very personal contemporary dance performance with partner Val Chmerkovskiy and completely blew the judges away. It was later said that the dance number was specially choreographed to embody the Fifth Harmony star's personal struggles.
"The piece is symbolic of times that I felt helpless and desperate," Normani shared in a behind-the-scenes segment before the performance.
false
"I got bullied terribly on social media. I did an interview. It was taken out of context completely and there were images. People were calling me the n-word. It was really ugly, she explained. "It was every time I went online it's 'Oh, how much we hate you. How talentless you are.' They actually made images of me being whipped, beaten, hung.
The online bullying got so bad that Kordei ended up giving up Twitter altogether. In an interview with Us Weekly, she said that at first she dealt with the hateful comments by not dealing with them at all. She tried to stay away and avoid reading the negative words because they just hurt too much. She eventually returned to Twitter and helped promote the hashtag #ImACybersmiler in order to help others who are bullied.
"At the end of the day I have to be me. I want to be able to look in the mirror and say, 'I'm proud of that person and I love who you are,' " Kordei said about moving past the terrible comments.
Despite admitting to being understandably more guarded after this experience, Normani's strength and perseverance is so admirable. We're sending her so much love! You go, Glenn Coco.