Nordstrom is selling jeans with fake mud on them for $425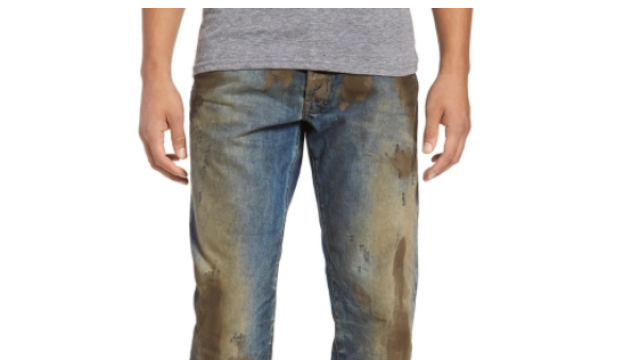 In the fashion world, designers take risks with hope of starting a new trend. But if this new design coming out of the Nordstrom men's department becomes a trend, we might have to go into hibernation. Because, here we go: Nordstrom is selling jeans with fake mud on them for $425.
This questionable fashion statement comes from the luxury denim brand PRPS. One usually wouldn't equate muddy pants with luxury denim, unless tragedy struck while someone was wearing high-end jeans. But now it looks like PRPS is trying to make dirty trendy and we're really not sure how to feel about it.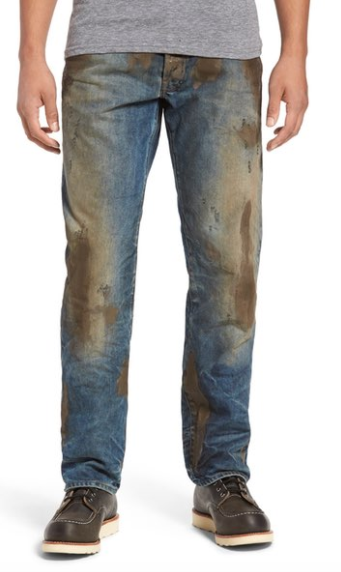 The description of these Barracuda Straight Leg Jeans ($425) says that these pants…
"embody rugged, Americana workwear that's seen some hard-working action with a crackled, caked-on muddy coating that shows you're not afraid to get down and dirty."
But if one has to buy jeans with fake mud on them, then doesn't that clearly imply that one is afraid of getting actual mud on their pants? We just don't get it.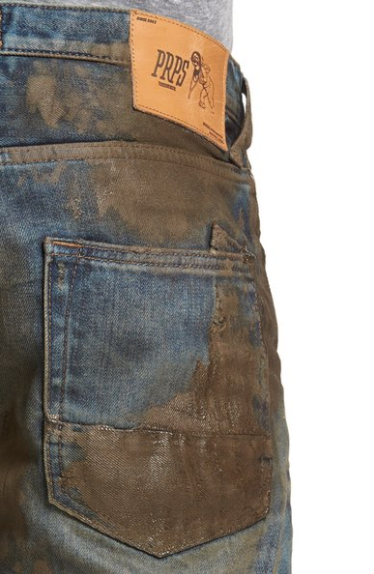 Mike Rowe, host of Dirty Jobs and arguably the most mud-covered man in America, wrote a blogpost about the Barracudas and deemed them part of "our country's war on work." He said,
"'Rugged Americana' is now synonymous with a 'caked-on, muddy coating.' Not real mud. Fake mud. Something to foster the illusion of work. The illusion of effort."
Not only are these pants questionable in their aesthetic design, but they are also fairly offensive to the hard-working men and women who earn the mud on their clothes by way of physical labor.
We wonder what Rowe would say about these PRPS 'Demon' Slim Straight Leg Jeans ($425) paired with those blinding white sneakers. It's a physical representation of an oxymoron, if you ask us.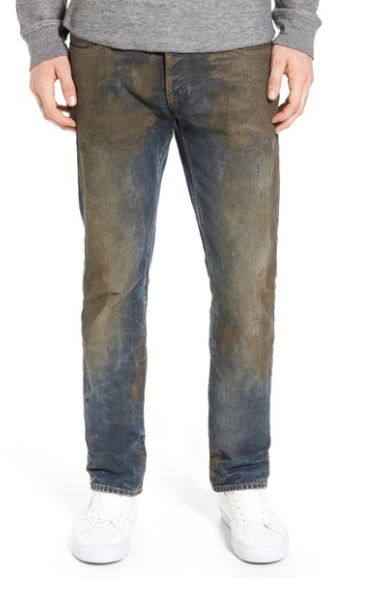 These jeans make us wonder if the distressed denim trend has gone too far. Like Rowe stated in his blogpost, it's one thing to buy faded or ripped jeans so you don't have to wait months or years to break them in and make them look loved and worn. But buying jeans with intentional mud stains on them is a horse of a different color.
We're all about following the "you do you" philosophy. But if you're intrigued by looking like "you're not afraid to get down and dirty" aesthetic, it might be in your best interest to earn your mud stains and actually get down and dirty. Your wallet will thank you and you'll feel much more deserving.
Save your money and do some gardening instead.