Nordstrom now has its own secondhand store with "pristine" items for sometimes hundreds of dollars off
Nordstrom is dipping its toes in the secondhand shopping industry. The retail store launched See You Tomorrow, an online resale site and in-store shopping experience, on January 31st. The racks, both virtual and IRL, are stocked with a curated assortment of pre-loved items from some of the store's brands. So not only are pre-owned items less expensive, but they also help make the fashion industry more sustainable.
"[See You Tomorrow] provides access to the brands our customers know and love, while giving them a convenient opportunity to participate in the circular fashion economy," said Nordstrom's Vice President of Creative Projects Olivia Kim in a press release. "We want our customers to feel good not only about what they're buying, but how they're buying it."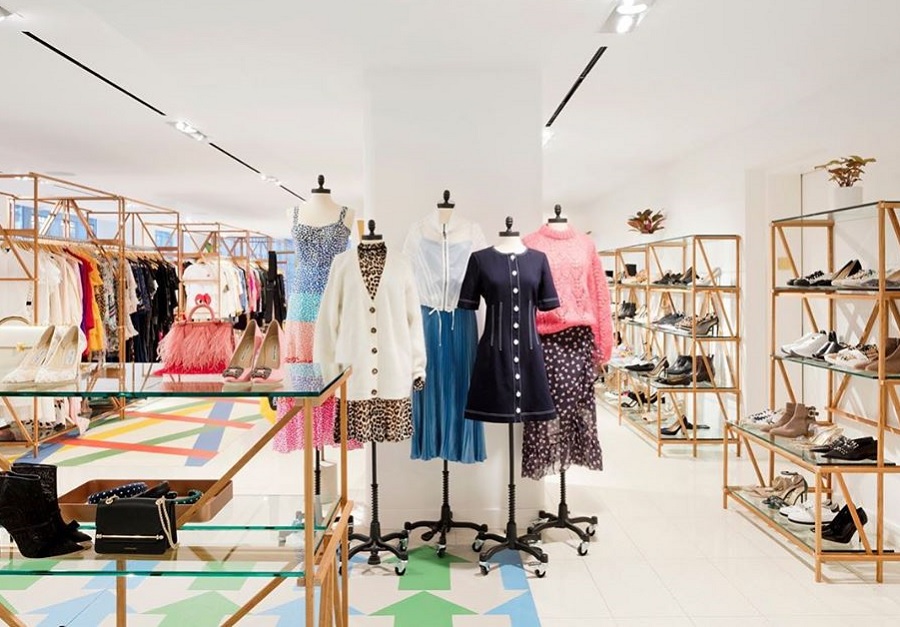 The initial See You Tomorrow collection is available to shop right now.
Kim helped launch the initiative and curated its initial launch of "pre-loved" clothing and accessories, often from designer and upscale brands. Scrolling through, we spotted brands like Christian Siriano, Alice + Olivia, Kate Spade, and Meghan Markle's beloved Mother jeans. For its first launch, See You Tomorrow is also selling an exclusive collection of Ganni pieces made from deadstock fabric from its previous collections.
Current categories include women's apparel, women's shoes, handbags, men's apparel, accessories and shoes, children's wear, and a limited selection of jewelry and watches. No matter what category, though, before becoming available to shop at See You Tomorrow, Nordstrom's returned and damaged merchandise goes through the Nordstrom Quality Center. There it is expertly cleaned, repaired, and refurbished.
When you select an item to purchase, you're given the options of "pristine," excellent," or "great." Pristine means the item is basically new, sometimes even with tags on. Excellent will show light signs of wear, and "great" will show more visible wear. Prices will change depending on the condition you select.
To provide even more ways for customers to participate in the "circular fashion economy," NYC-based Nordstrom shoppers can turn in some of their used items at the Nordstrom NYC Flagship store in exchange for Nordstrom gift cards. Soon, according to the press release, the brand will also launch an online intake program, which will allow customers all over to mail in their merch.
Nordstrom isn't the first major retail store to venture into the resale business.
J.C. Penney and Macy's announced a pilot program with the online thrift store ThredUp back in August of last year, and Neiman Marcus bought a stake in Fashionphile, a resale handbag site, back in April. According to the Associated Press, "[these] moves mark the most dramatic evidence of how resale is becoming so mainstream that traditional sellers can no longer ignore it."
As reported by The Cut, brands better known for their sustainability practices, like Patagonia, Eileen Fisher, and REI have all made similar efforts to turn their returned or damaged merchandise into a secondhand store.
Check out the online secondhand shop See You Tomorrow right here.