Ugg Boots, Slippers, and Accessories Are Up to 50% Off at This Under-the-Radar Sale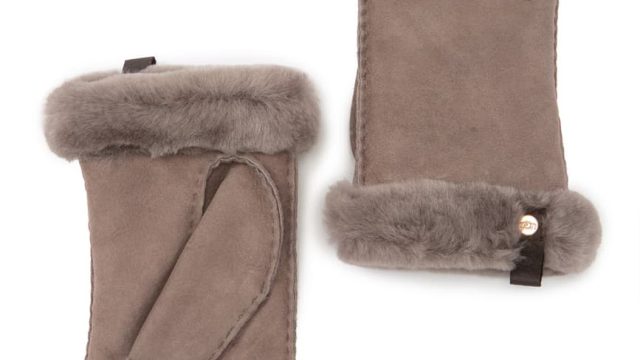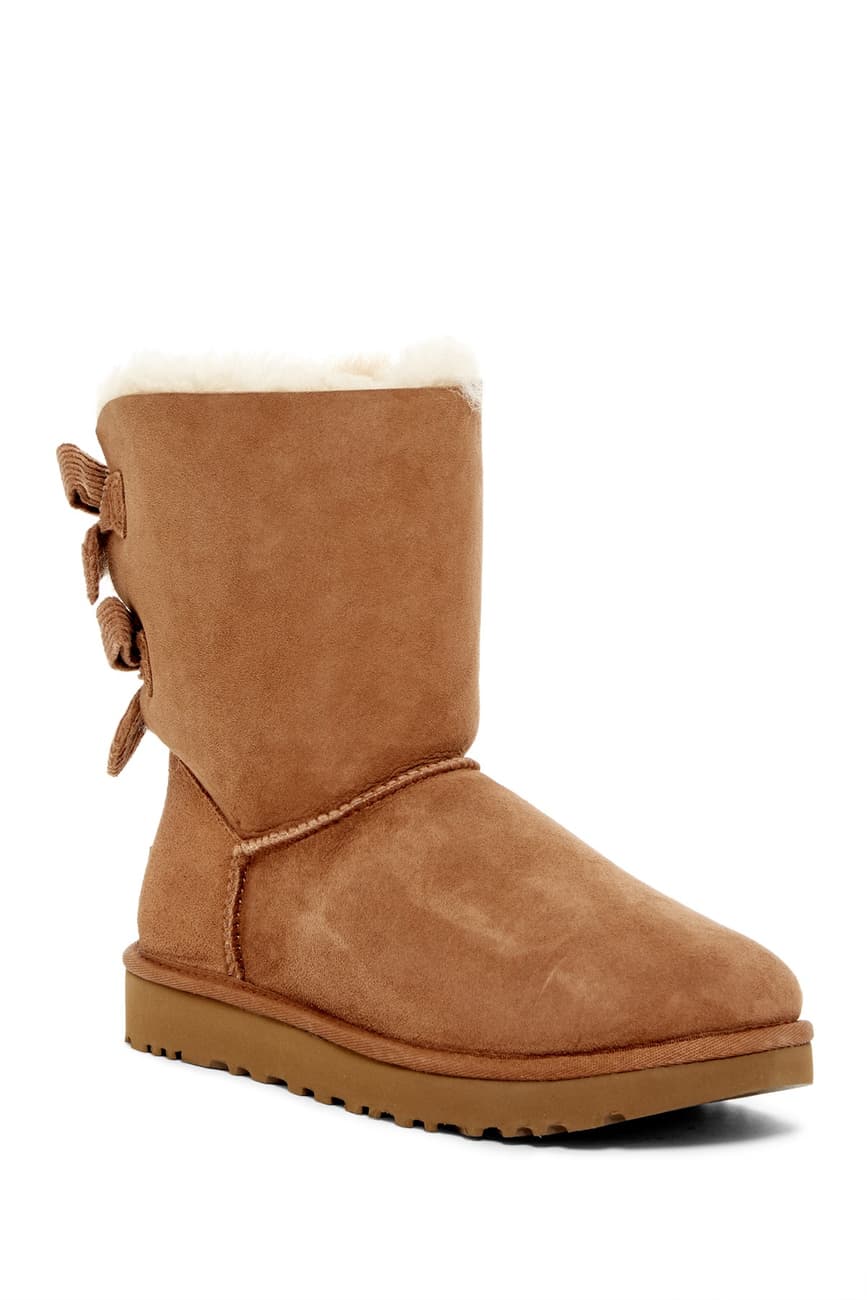 Ugg Bailey Twinface Genuine Shearling & Bow Corduroy Boot
$200
Shop it
Nordstrom Rack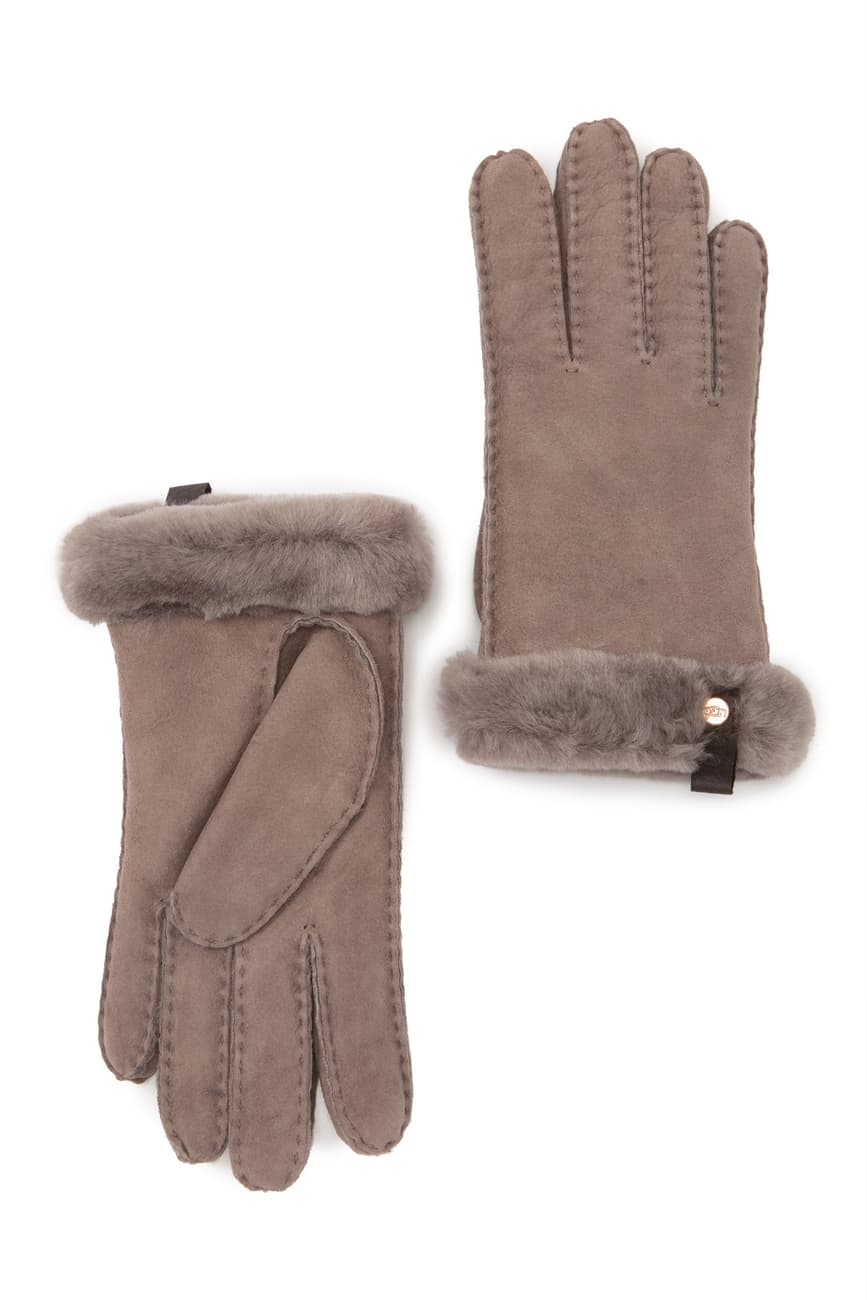 Ugg Genuine Shearling Water Resistant Shorty Gloves
$160
Shop it
Nordstrom Rack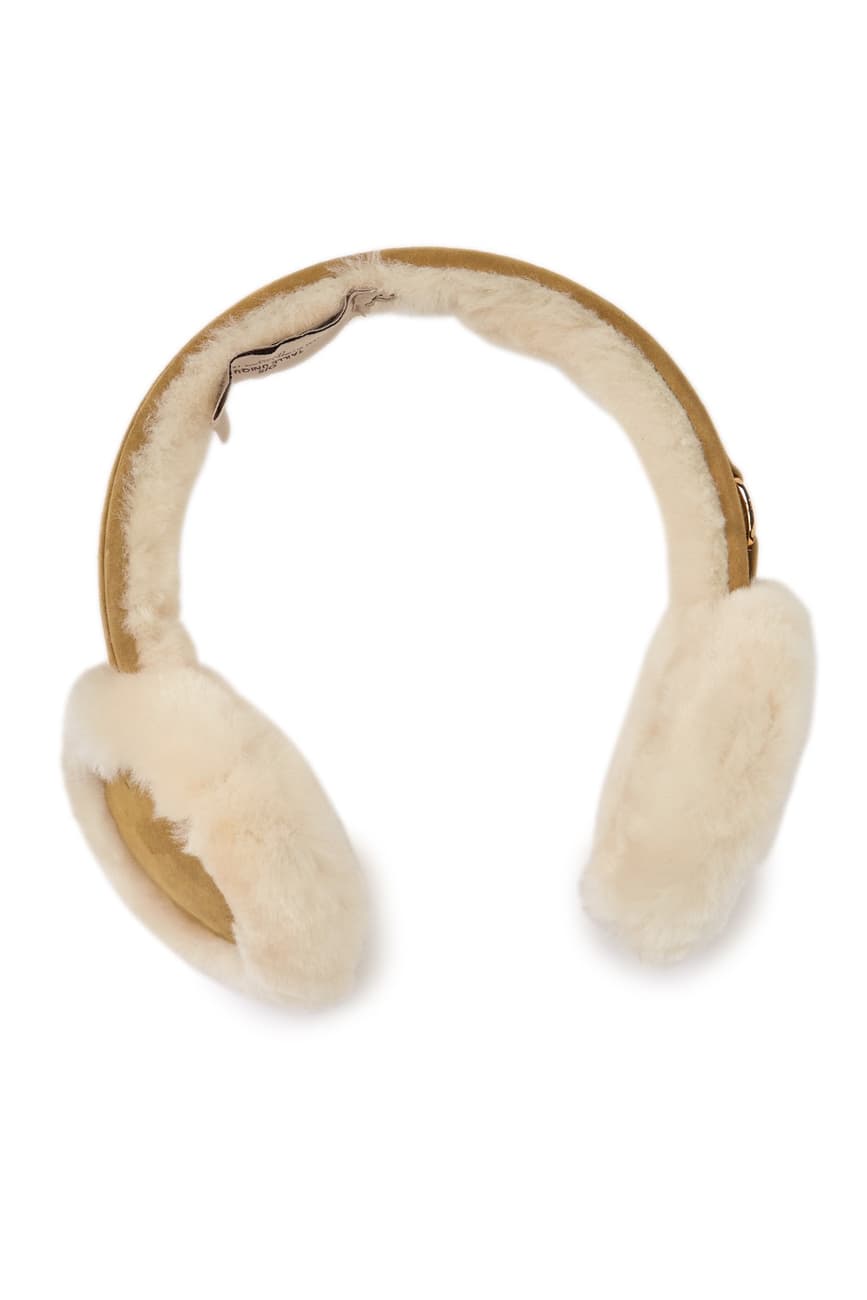 Ugg Genuine Shearling Wired Ear Muffs
$75
Shop it
Nordstrom Rack
Ugg Miya Funnel Neck Fleece Pullover
$98
Shop it
Nordstrom Rack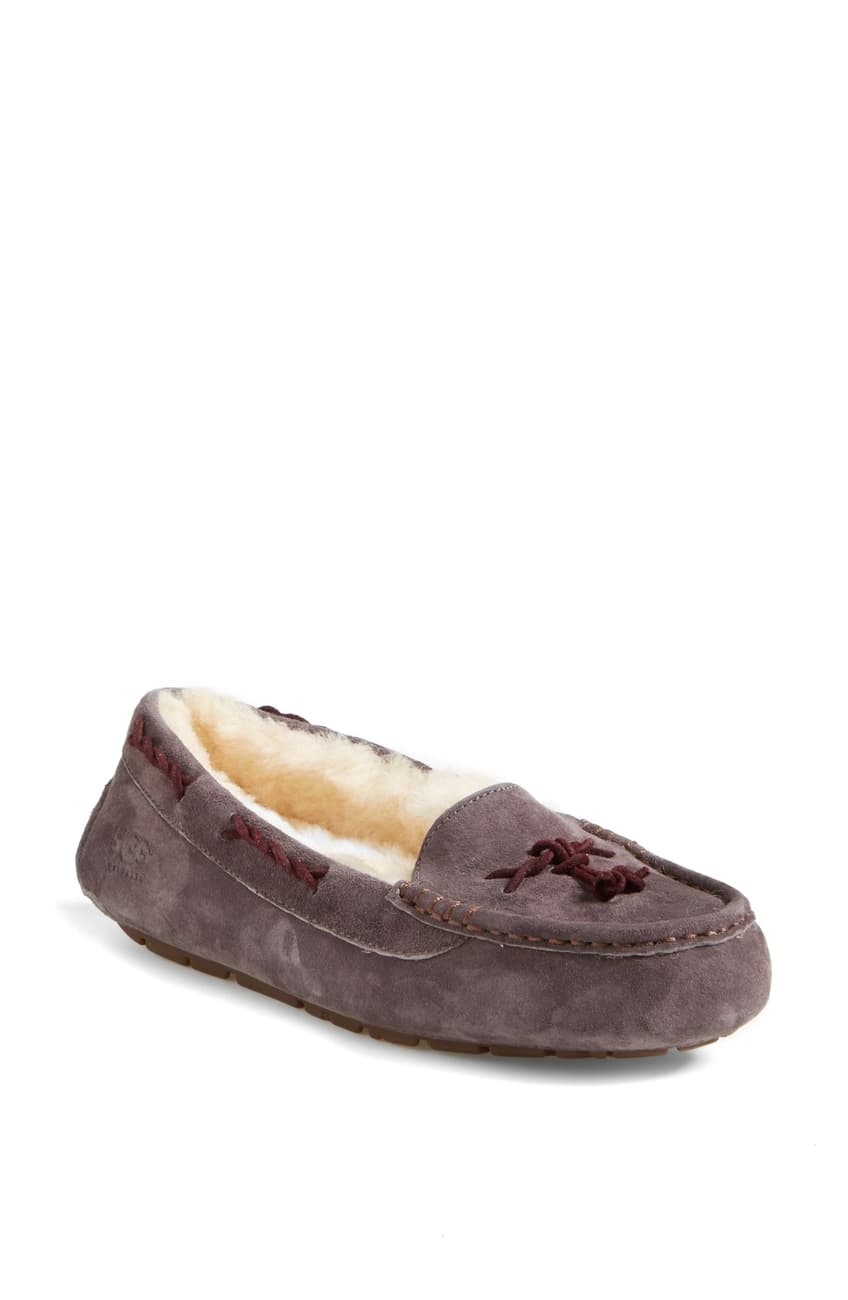 Ugg Brett Wool Lined Slipper
$109.95
Shop it
Nordstrom Rack
We've all pined over a trend—think '90s jewelry, tie-dyed clothing, or white booties—and been crushed when sky-high prices prevented us from experimenting with the style. With Stylish Steals, we bring you the best weekend sales and deals so you can find affordable versions of the latest trends spotted on the runway, on Instagram, in stores, and on the street. Consider us your new, price-savvy personal shoppers.
Few shoe brands are as classic as Ugg boots. Although you might currently associate Ugg boots with other long-gone early-2000s trends, like yoga pants and Juicy Couture tracksuits, we have breaking news: the Ugg boot craze has returned. Everyone from relatable stars like Hilary Duff and Jennifer Garner to more boujee A-listers like Rihanna and Gigi Hadid have stepped out in Ugg boots recently, so the verdict is clear: Uggs are in.
The cozy boots and slippers are the perfect winter shoes for everything from runs to the grocery store to lounging around the house. And although the brand is famous for its footwear, Ugg offers some seriously cozy clothes and winter accessories, too. From hoodies and joggers to shearling-lined gloves, Ugg has everything you need to stay warm and comfy this winter.
The one downside of Ugg is the high price tags that come along with the high-quality pieces. However, luckily for us, Nordstrom Rack is currently offering up to 50% off on over 200 Ugg items, so you can cross items off your wishlist or shop for loved ones at discounted prices. There's no telling how long this sale will last, so hop on it before all the Christmas shoppers scoop up the styles you're pining for. We have our eyes on these staple boots, which are $60 off, and this cable-knit beanie and arm warmer set that's 50% off. (We didn't know arm warmers were back in style, but news flash: They are, and they're super cozy.)
Below, shop the best Ugg shoes, accessories, and clothes on sale at Nordstrom Rack. And hurry—lots of sizes are already selling out.
Best Ugg shoes deals at Nordstrom Rack: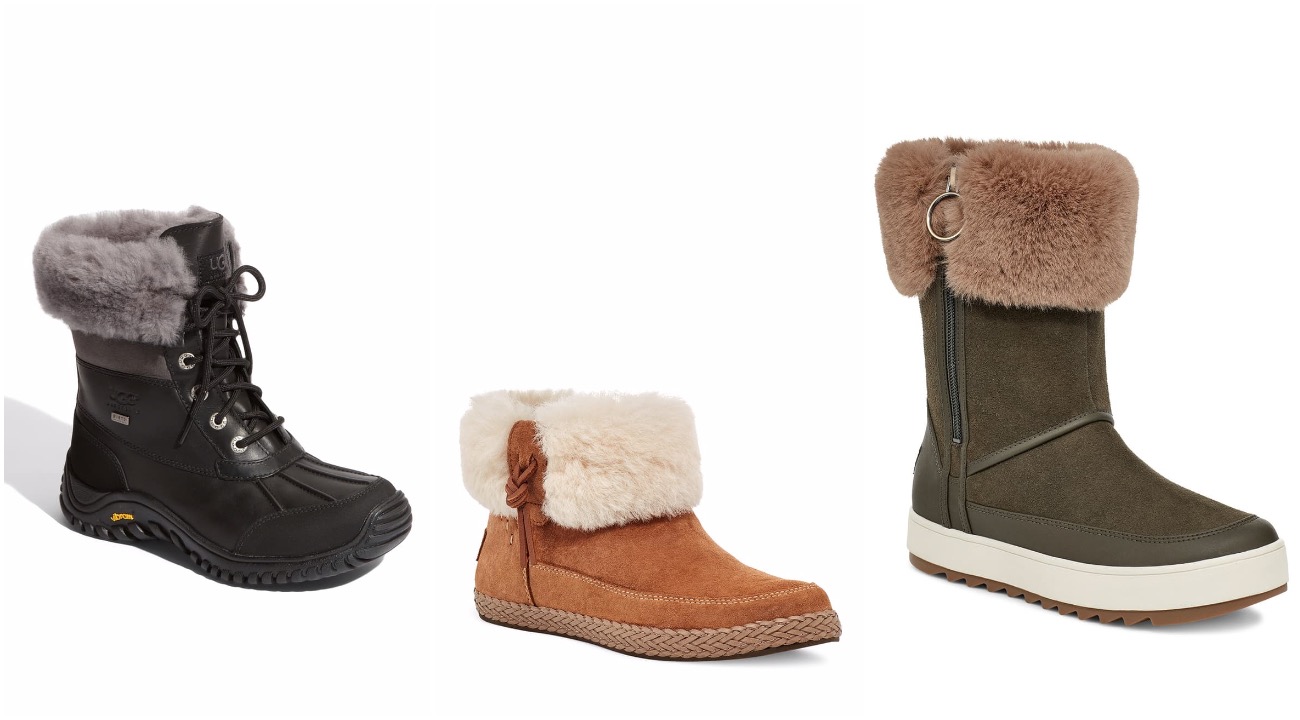 Best Ugg accessories deals at Nordstrom Rack: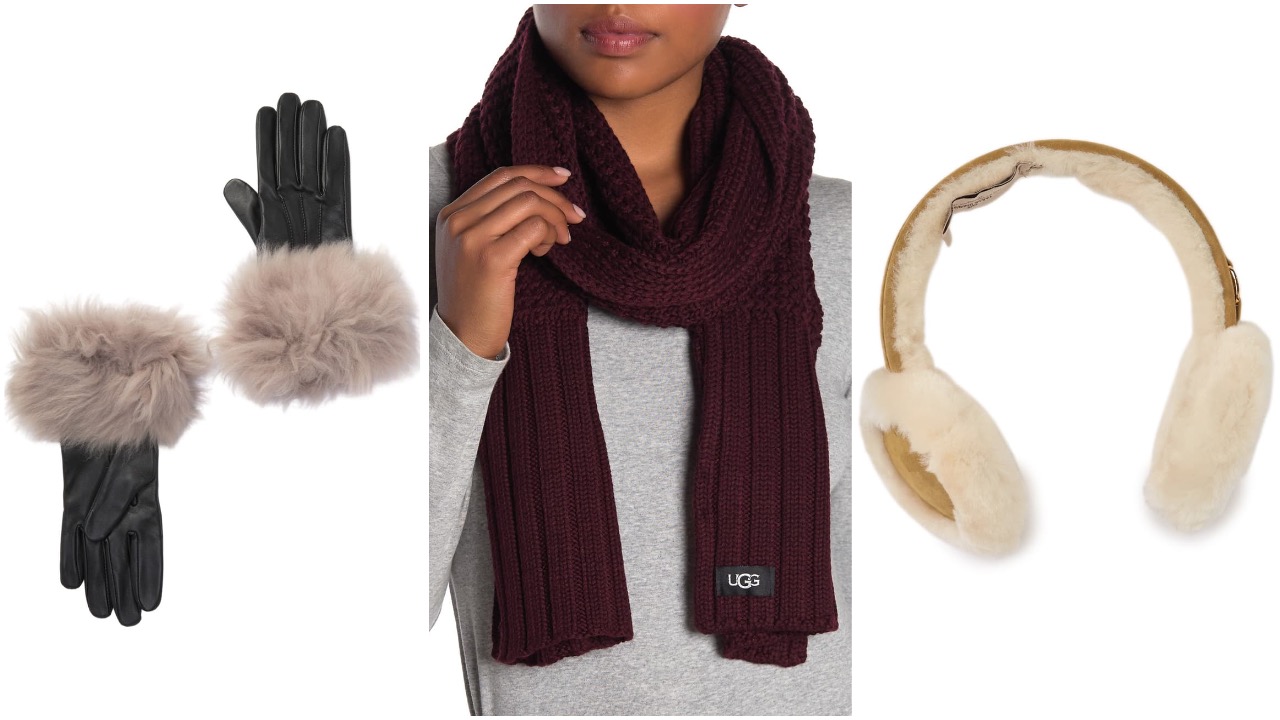 Best Ugg clothing deals at Nordstrom Rack: