Shop Madewell for as Little as $6 at Nordstrom Rack—Only Until Saturday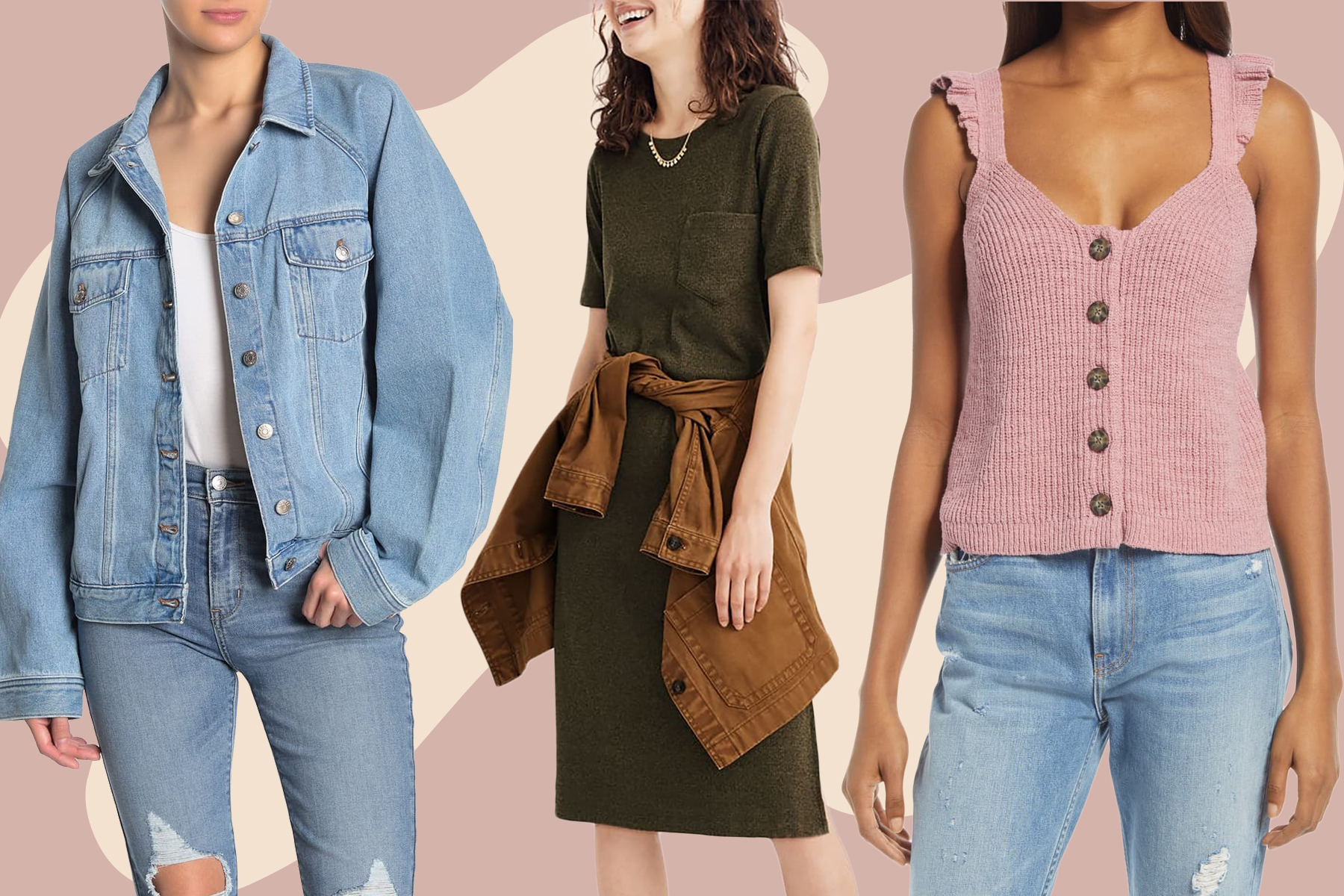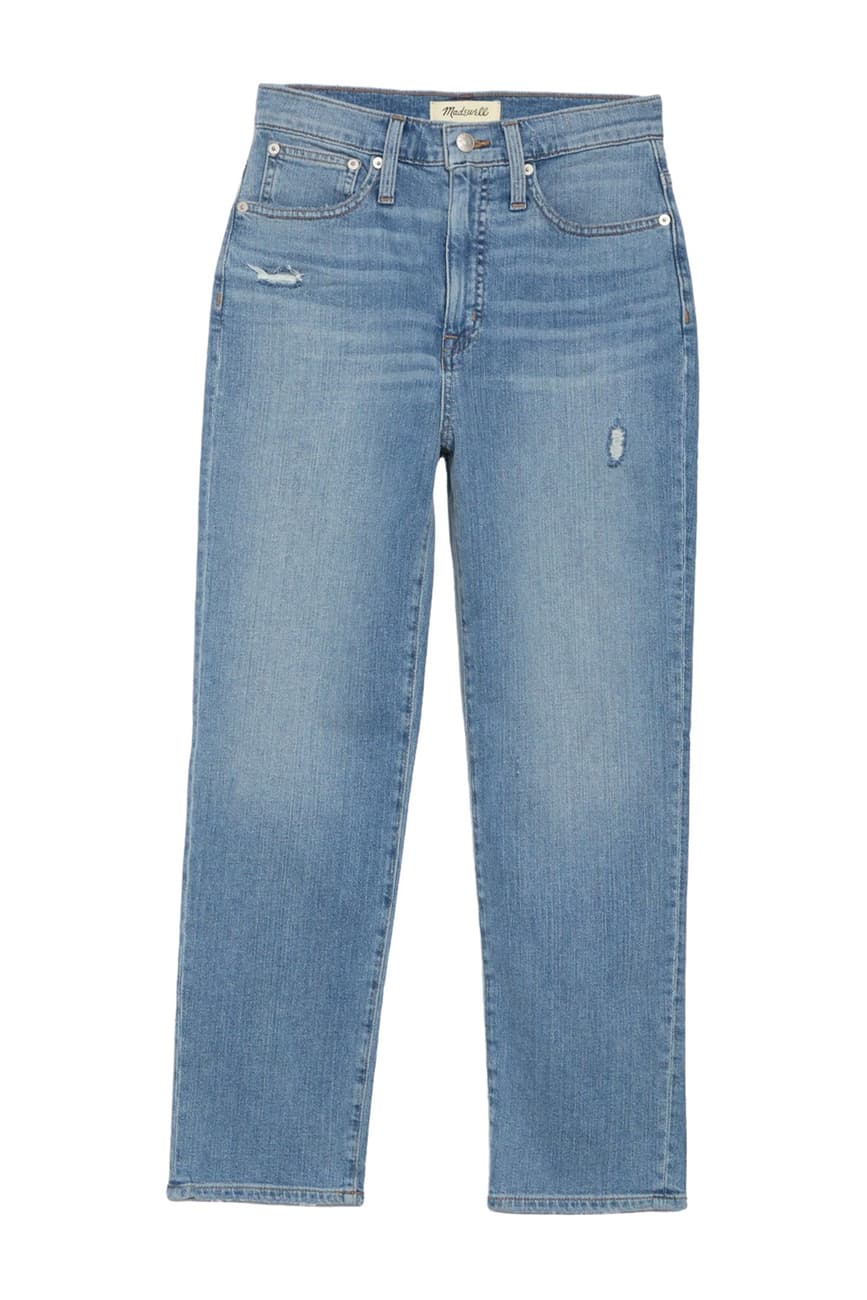 Classic Ankle Crop Straight Jeans
$128
Shop it
Nordstrom Rack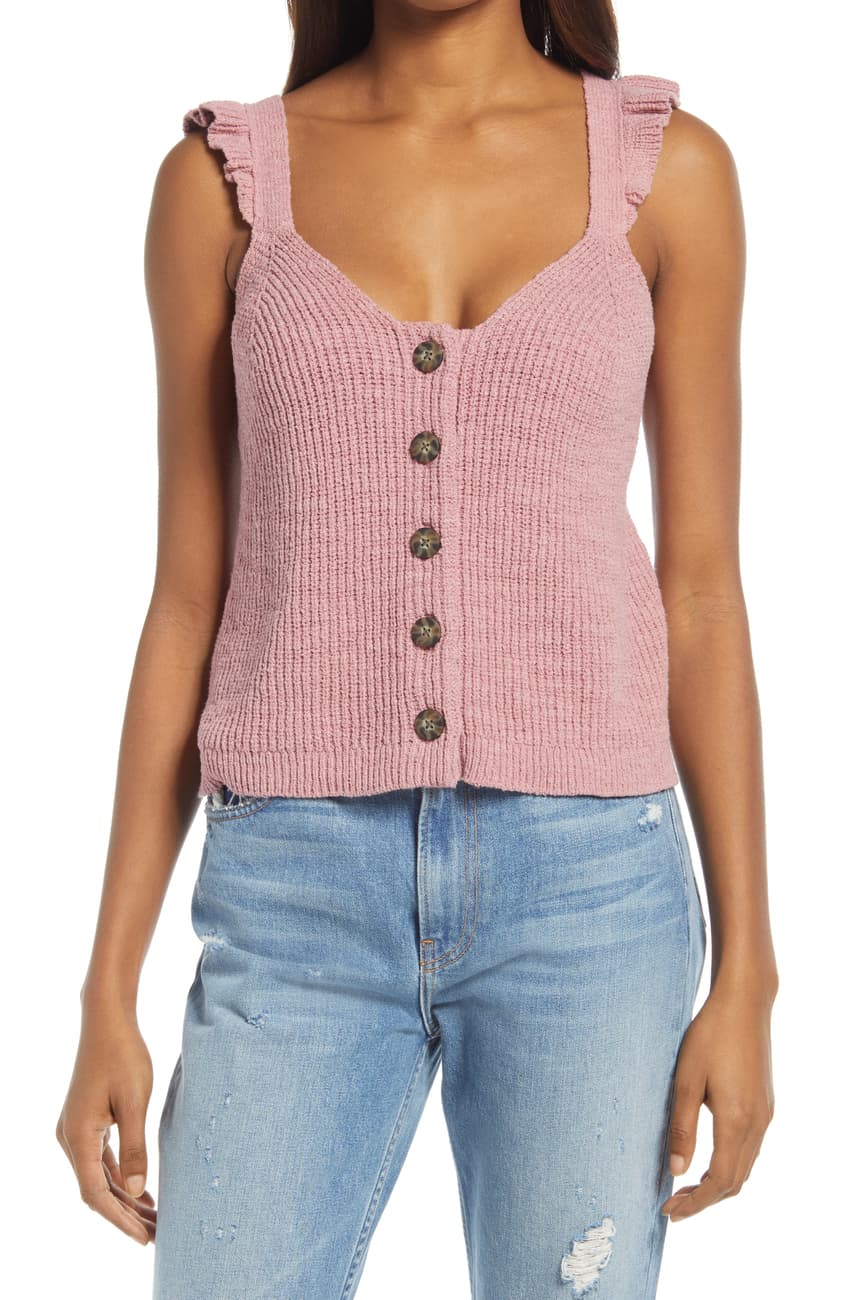 Ruffle Strap Button Front Sweater Tank
$98
Shop it
Nordstrom Rack
Raglan Oversized Jean Jacket
$128
Shop it
Nordstrom Rack
Ember Floral Button Front Blouse
$78
Shop it
Nordstrom Rack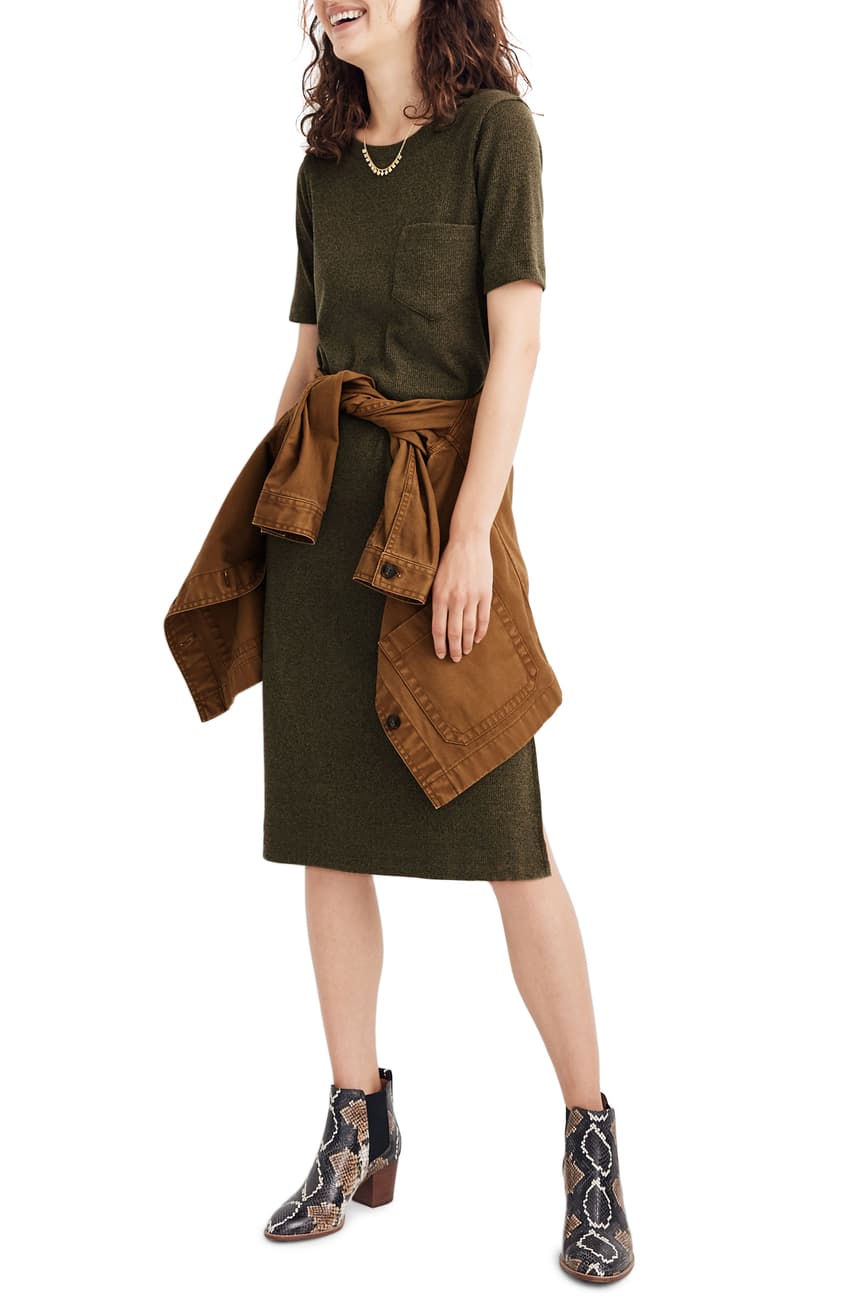 Ribbed Pocket T-Shirt Dress
$88
Shop it
Nordstrom Rack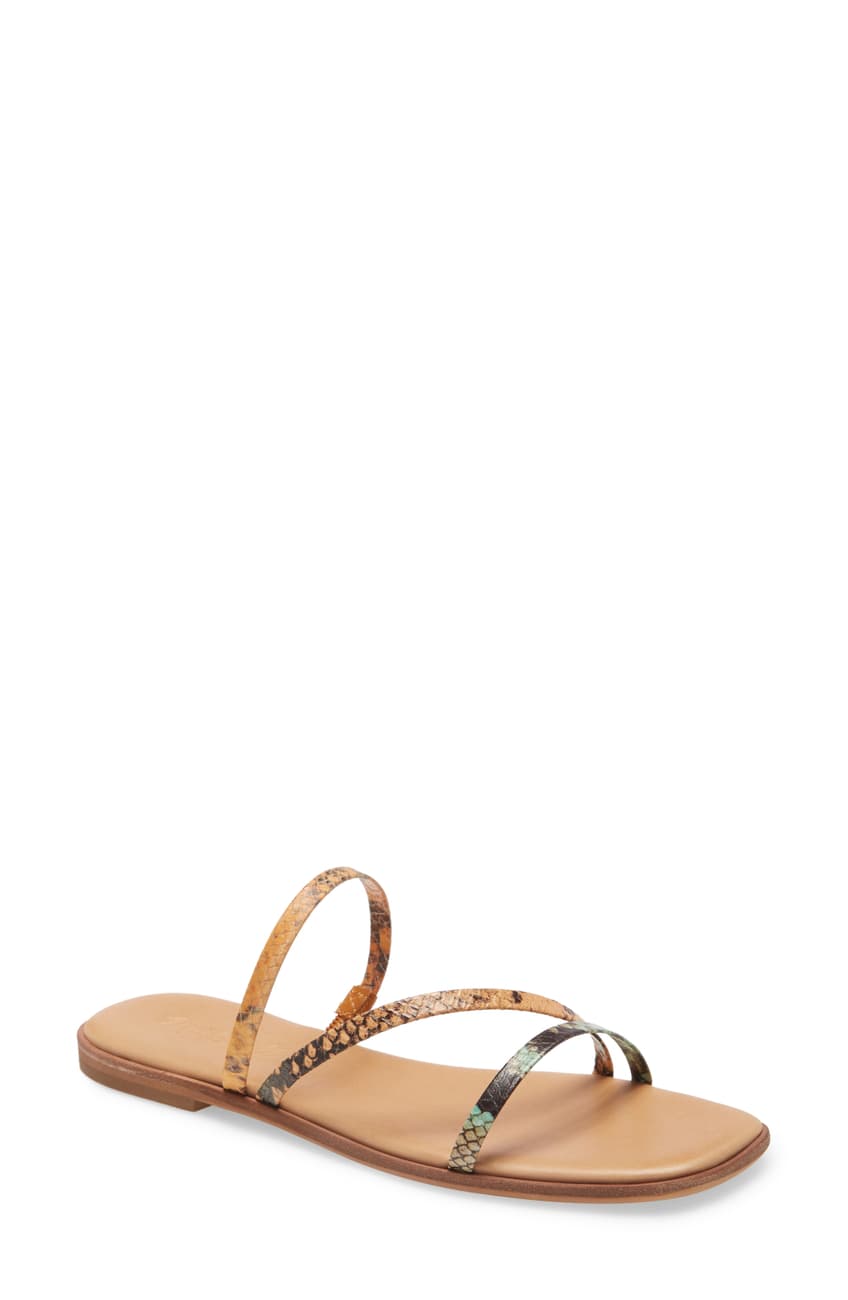 The Lyra Slide Sandal
$78
Shop it
Nordstrom Rack
We've all pined over a trend—think '90s jewelry, tie-dyed clothing, or white booties—and been crushed when sky-high prices prevented us from experimenting with the style. With Stylish Steals, we bring you the best weekend sales and deals so you can find affordable versions of the latest trends spotted on the runway, on Instagram, in stores, and on the street. Consider us your new, price-savvy personal shoppers.
After a long winter, spring is finally in the air. We're ready to whip out our light jackets, cropped jeans, midi dresses, floral blouses, and pastel tank tops. Madewell offers all of these spring essentials (and more!) in pretty patterns and high-quality fabrics, making for staple pieces we turn to time and time again. Luckily, tons of Madewell clothing and shoes are currently discounted at Nordstrom Rack, so now's the perfect time for a spring wardrobe refresh.
From now until Saturday, March 13th, Nordstrom Rack is offering major discounts on Madewell items—like this staple, oversized jean jacket that's $70 off, these classic jeans that are nearly $100 off, and tons of springy tops and dresses. Plus, if last season's sandals and sneakers are looking worn out, Madewell offers comfortable classics like strappy sandals and low-top sneakers that are perfect for enjoying the warm weather in the months to come. To top it off, give your underwear drawer a revamp with new, comfortable thongs and briefs, too.
If we know anything about both Madewell and Nordstrom Rack shoppers, it's that they don't wait around on a good deal, so hurry before items sell out. Below, shop the best Madewell tops, dresses, jackets, jeans, and shoes on sale at Nordstrom Rack now.
Best Madewell tops on sale at Nordstrom Rack:
Best Madewell dresses on sale at Nordstrom Rack:
Best Madewell shoes on sale at Nordstrom Rack: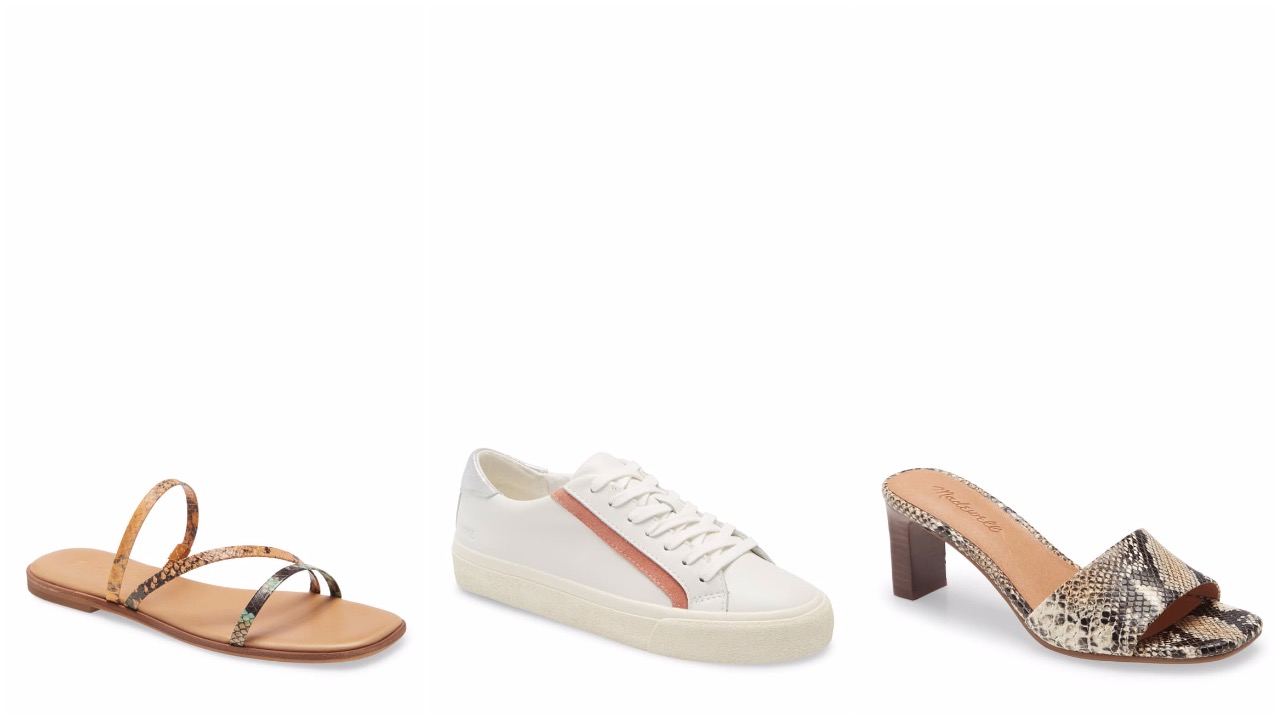 Best Madewell jackets on sale at Nordstrom Rack:
Best Madewell jeans on sale at Nordstrom Rack: