We're Scoring Up to 40% Off Some of Our Favorite Nordstrom Brands This Weekend
Snag sundresses, sandals, and sunglasses at slashed prices this weekend only.
We've all pined over a trend—think '90s jewelry, tie-dyed clothing, or white booties—and been crushed when sky-high prices prevented us from experimenting with the style. With Stylish Steals, we bring you the best weekend sales and deals so you can find affordable versions of the latest trends spotted on the runway, on Instagram, in stores, and on the street. Consider us your new, price-savvy personal shoppers.
One of our favorite events of the summer is almost here, and boy, could we use it this year. We're talking about the Nordstrom Anniversary Sale, which begins on August 19th and runs until August 30th. (Although, if you're part of the Nordy Club, you can snag discounts before the crowds starting on August 4th.) But while we anxiously await one of fashion's biggest sales of the year, Nordstrom is teasing us with its Nordstrom Made Sale, which runs this whole weekend up until Monday, August 3rd.
Not only does Nordstrom offer top-of-the-line brands like Kate Spade, Free People, and Sam Edelman, but the retailer holds its own with in-house fashion brands, too. Labels like Leith, Treasure & Bond, and BP. are high-quality, stylish, and reasonably priced. And luckily for us, Nordstrom is discounting all of our favorite in-house brands up to 40% off this weekend for the Nordstrom Made Sale.
We're taking this opportunity to stock up on the best Nordstrom labels before items inevitably sell out during the Nordstrom Anniversary Sale in a few weeks. We have our eyes on this floral Chelsea28 Front Button Minidress, which is $36 off, and these spunky snakeskin sandals by BP. which are $42 off. We're also finally going to purchase a rattan canteen bag, which we've been pining over all summer long. Below, shop our top picks from the Nordstrom Made Sale.
Best dress deals at the Nordstrom Made Sale:
Best shoe deals at the Nordstrom Made Sale: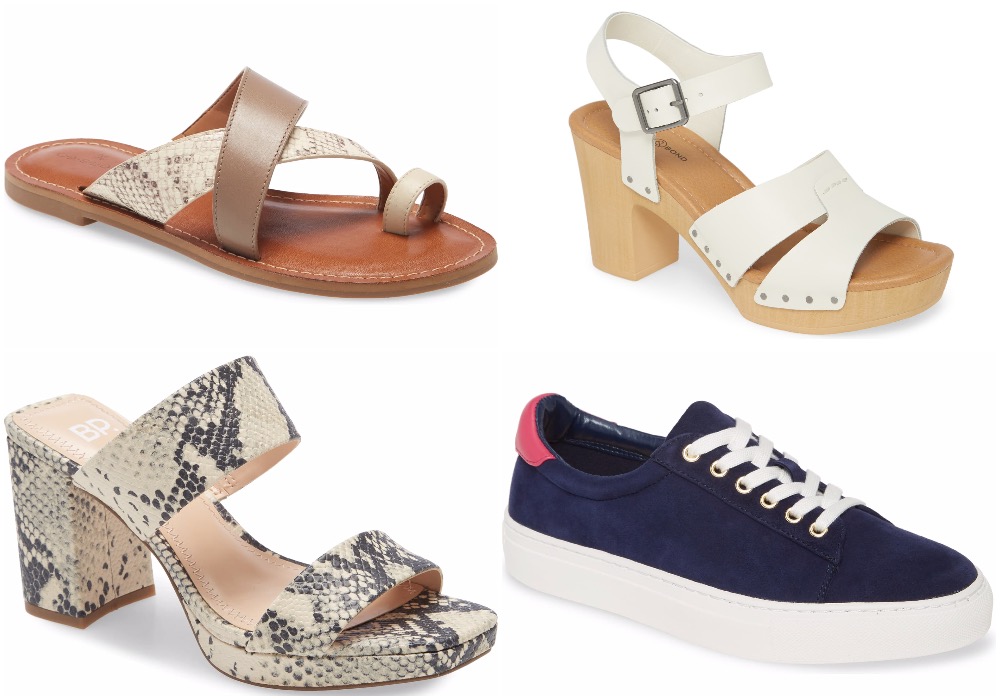 Best accessory deals at the Nordstrom Made Sale:
Best top deals at the Nordstrom Made Sale: