Nordstrom has blessed us with an amazing beauty sale, so here are 18 items you need to buy ASAP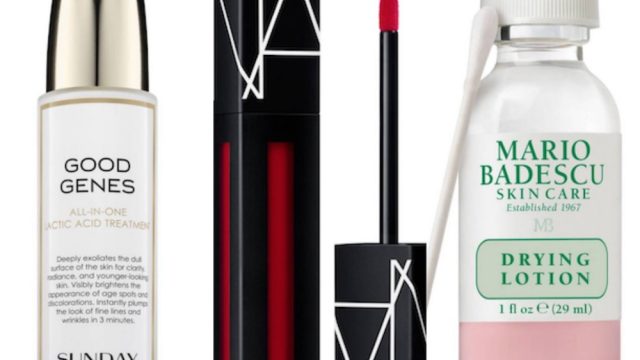 Those of us on the East Coast are particularly disgruntled by this spring snowstorm, but never fear, beauty lovers — we have excellent news. Nordstrom is having a huge sale on beauty products right now, and you can finally get some big ticket splurge items that you've been yearning for at a much lower price point. Whether you're looking for fancy new skin care products, need to refresh your makeup drawer for spring, or want to try out some new perfumes, Nordstrom's beauty sale has you covered.
As if that's not good enough, Nordstrom is currently price-matching Macy's (since they're having a sale as well) and you can also earn triple points, too! Depending on what you purchase, Nordstrom is also offering a whole bunch of different gifts-with-purchase bundles, so you'll be able to take home a little extra surprise on top of your heavily discounted beauty products. To make your shopping a little easier, we've rounded up 18 of our fave beauty products on sale at Nordstrom right now. Happy shopping!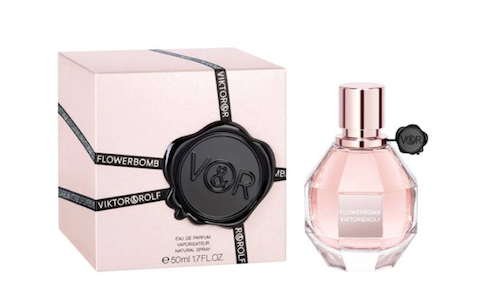 This floral explosion is perfect for the impending spring. And if spring won't come on its own, then at least this perfume will make it feel like it is.
Choose from MAC's insanely wide assortment of gorgeous pink lipsticks at a great price.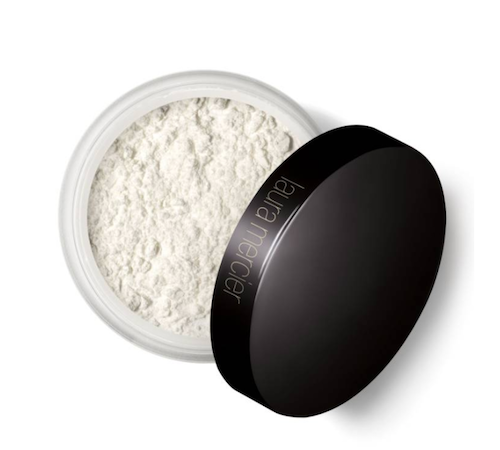 Set your under-eye concealer and instantly brighten the entire area with this secret weapon powder.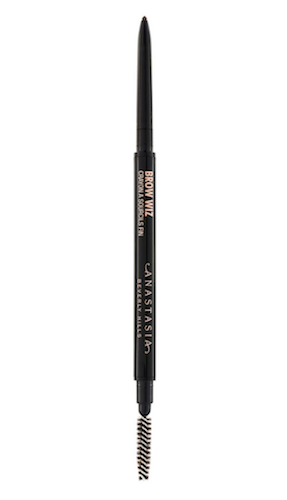 This cult-fave brow pencil will shape, define, and fill in your brows for a polished, sleek look.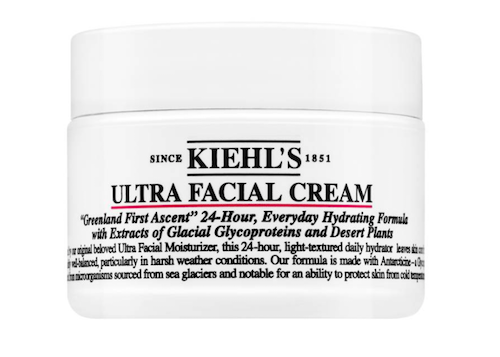 Get this classic lightweight facial cream for long-lasting hydration.
6NARS Blush, $25.50 (originally $30)
These soft, buildable blushes come in a wide variety of colors, including the ever-popular, Orgasm.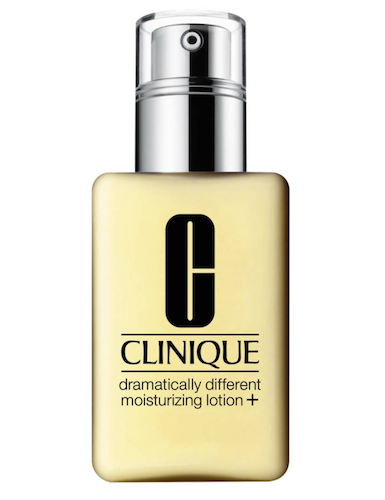 This iconic hydrating moisturizer is still a cult-fave for a reason.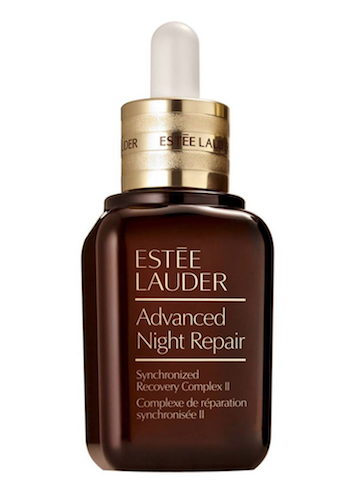 This powerful nighttime renewal serum leaves you with radiant, youthful skin that produces results almost immediately.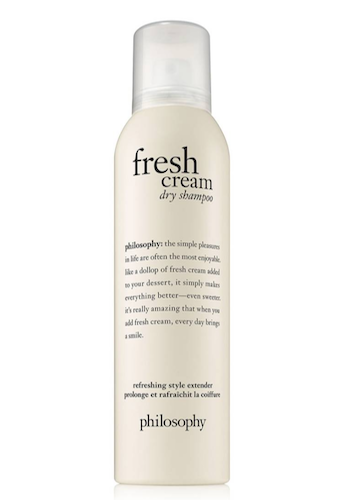 This innovative formula combines the power of a dry shampoo with the fragrance of a fresh cream.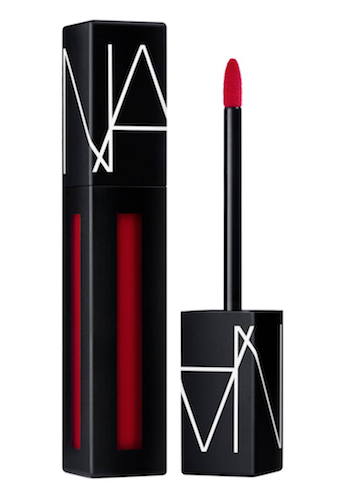 Who doesn't love this stunning, innovative lip pigment? It's long-wearing, comes in a variety of bold shades, and completely revolutionized the matte liquid lip.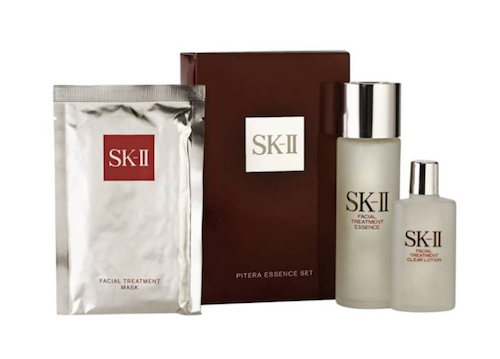 This essential collection of SK-II's best-selling products include the Facial Treatment Clear Lotion, Facial Treatment Mask, and Facial Treatment Essence.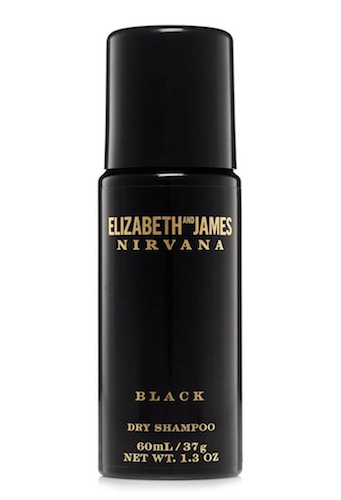 We are obsessed with this innovative fine fragrance dry shampoo, which is infused with the intoxicating scent of Nirvana Black.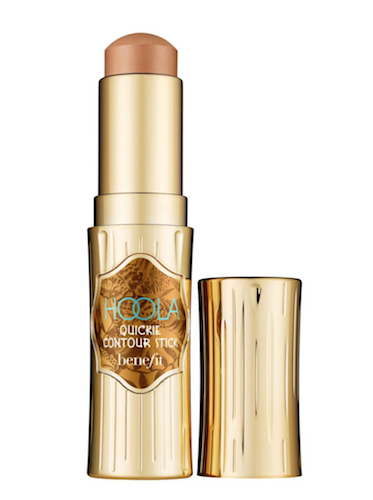 This bronzing stick is the perfect solution for a quick contour that can be as natural or dramatic as you please.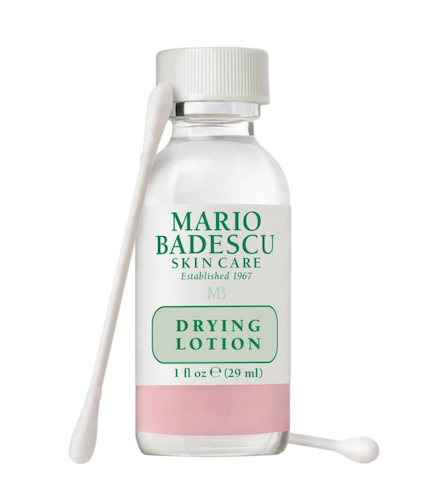 We will never stop singing the praises of this drying lotion. Watch your pimples disappear virtually overnight without damaging your skin.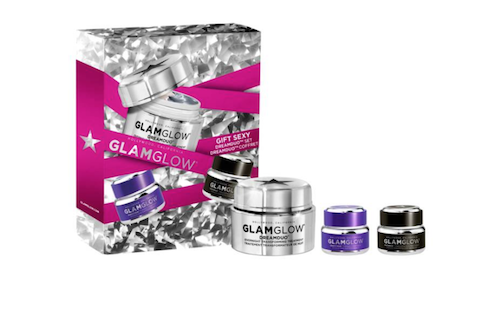 This collection includes the DreamDuo Overnight Transforming Treatment, DreamSeal and DreamSerum; YouthMud Tinglexfoliate Treatment; and GravityMud Firming Treatment.
Get a head start on your tan with this no-fuss formula.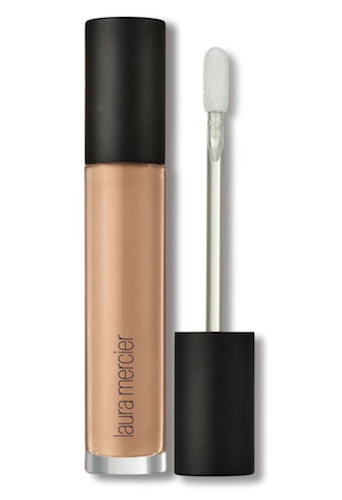 Makeup artists love this medium-to-full coverage concealer since it blends seamlessly into the skin.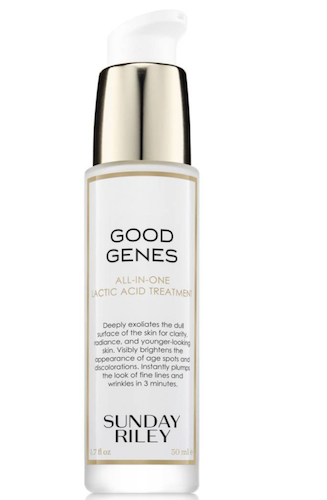 Good Genes is a highly potent lactic acid treatment that exfoliates dead skin cells and reveals smoother, fresher, younger-looking skin.
Head on over to Nordstrom's website and go wild, beauty fans. You deserve it!