All the congrats to Norah Jones, who just gave birth to her second child!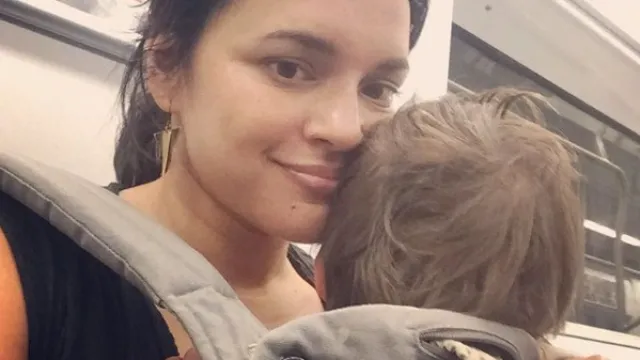 Here's some happy news for your Thursday! Norah Jones has given birth to her second child! Awwwww. E! News confirmed the scoop, but we don't know exactly when the little one was born (or when we'll be able to catch a glimpse of him on Instagram!). But either way, congrats Norah!!!
This is Jones' second child. She gave birth to a little boy back in February of 2014. While the "Don't Know Why" singer is well-known for being fiercely private of her personal life — she's never even named her partner in interviews (he's reportedly a musician, and we have no idea what her first OR her second child's name is) — we've gotten little tidbits of information about her firstborn from social media.
Here's a selfie of the two on the subway:
And here's her son checking out a concert venue!
But the cutest of all is probably this video, where you can see him jamming out to his mom's tunes! Soooo precious!
In an interview with IndieLondon, Norah explains why she keeps her personal life so secret:
"My father [famed musician Ravi Shankar] was George Harrison's mentor and taught him the sitar. George always said that 'gossip is the devil's radio'. His low-key, modest approach to his work and life made a lasting impression on me. To my father, he was not one of The Beatles. He was just a nice guy who did not want fame to ruin his life."
It doesn't seem like Norah will be slowing down, though. Just three days ago, Jones announced dates for her European tour — she'll be playing in Paris, Madrid, Milan, London, and more in November. What an exciting year for her and her family! We can't wait to learn more about your new addition, Norah!