What to watch, listen to, and read that will inspire you to celebrate the holidays your own way this year
We pretty much all grew up with the messaging that the holidays are the most wonderful time of the year. And while we can definitely get behind hot toddies and presents, for many of us, the holidays aren't actually as joyous as "they" (whoever "they" is) say they should be—or perhaps as they once were, when we were young and free of responsibilities and taxes.
That can be especially true if you have a complicated relationship with your family, consumerism, or religion, all of which can be trigger points during this time of year. But even if you're cool with all of the above, sometimes you just don't have the time, resources, or ability to travel to your hometown and do the whole big family thing for the holidays.
And we're here to tell you: That's totally fine. The great thing about adulthood is that you have the freedom to choose what you want to celebrate, how you celebrate it, and who you celebrate with—if you decide to observe festivities at all! (Honestly, we might just do the Blink-182 thing and have Halloween on Christmas.)
So in the spirit of doing the holidays your way, we've compiled a list of the TV episodes and movies to watch, books to read, and podcasts to listen to that also portray people celebrating the holidays a little unconventionally.
Holiday TV show episodes
1The O.C., "Best Chrismukkah Ever" (Season 1, Episode 13)
In the episode that put our favorite festive portmanteau on the map, our Myspace-era dream boy Seth Cohen invents a holiday that combines his father's Judaism and his mother's Christianity into one glorious, nine-day-long celebration. We love that Seth's unconventional homage to his heritage became an actual (fictional) family holiday tradition: Every one of The O.C.'s four subsequent seasons featured a Chrismukkah-themed episode.
"Best Chrismukkah Ever" speaks to all of us who grew up celebrating two or more holiday traditions. But it can also resonate with those of us who choose to participate in more than one holiday with friends or partners of other faiths, or in a respectful exploration of faiths outside our own. And we can actually do that, now that we're grownups in charge of our belief systems and the labels we put on them. Diwalikkah? Eidsgiving? Yulemas? It's your call! Welcome to adulthood!
2Gilmore Girls, "A Deep-Fried Korean Thanksgiving" (Season 3, Episode 9)
In "A Deep-Fried Korean Thanksgiving," Rory and Lorelei, Stars Hollow's unofficial mayors, have to make the rounds at four Thanksgiving meals. There's a drunken one at Sookie's; a relatively chill one at Luke's diner; a tense one at Richard and Emily's; and a vegetarian-Korean one at Lane's, featuring Tofurkey and Lane's crush Dave—played by none other than Adam Brody, our unofficial unconventional-holiday mascot. Honestly, it's all so exhausting that we secretly think Lorelai and Rory should've just stayed home. Are we projecting here?
3New Girl, "Parents" (Season 2, Episode 8)
We love all of New Girl's annual Friendsgiving episodes. (Remember the one where the gang all try to find each other dates?) But we especially like "Parents" for its realistically strange and wonderful portrayal of what happens when you try to loop your blood relatives into the traditions you've forged with your chosen family.
In this episode, Jess & Co. scramble to prepare two Thanksgiving meals for her divorced parents. Meanwhile, Schmidt and his cousin, who's also named Schmidt, engage in a competition to find out who is the "true Schmidt." There are a lot of hijinks, of course, but what actually ensues is an incisive commentary on male identity—and the conclusion that (shocker!) men and masculine people can be into skincare and sharing their feelings without sacrificing their masculinity. In both storylines, "Parents" shows us how our ideas about our families evolve over time, and how our conceptions of ourselves evolve alongside them, too.
Holiday movies
1The Holiday
The holiday season is advertised as a time for gathering with family and friends, but The Holiday rewrites that conventional narrative. Instead, this seriously rewatchable rom-com promotes a vision of the festive season as an opportunity to focus on yourself.
The Holiday follows broody Brit Iris (Kate Winslet) and glamorous Californian Amanda (Cameron Diaz), who trade homes for the holidays after experiencing devastating breakups. It's only after shaking themselves loose from their habits, routines, and traditions that the two women truly understand how to find happiness, both independently and inside healthy relationships. So we're not telling you to run away from your problems, but we're not not telling you that sometimes the best way to spend the holidays is 5,000 miles away from everything and everyone you know.
2Four Christmases
If your family looks like anything other than the standard "two parents and 2.6 children" model, then you might recognize your own holiday-induced logistical stress in this 2008 flick. Four Christmases follows Brad (Vince Vaughn) and Kate (Reese Witherspoon), who both come from divorced parents. As the title suggests, the beleaguered couple has to juggle four Christmas celebrations in one day after their planned vacation/escape falls through. With an incredible cast (Kristin Chenoweth, Sissy Spacek…and that's just scratching the surface), this goofy rom-com simply has to be more enjoyable than navigating our own billion family obligations this holiday season.
3Pieces of April
In this very underrated 2003 indie film, black-sheep April (a goth Katie Holmes) invites her estranged family over to her apartment for Thanksgiving dinner. If you also come from a family that doesn't exactly understand you, live in a walk-up the size of a shoebox, are still trying to get your proverbial shit together, and/or could not cook a meal even if your relationships literally depended upon it, you'll feel a true kinship with the titular heroine. On the other hand, you could parse Pieces of April as a cautionary tale about forcing yourself to do holidays the traditional way if those traditions really don't vibe with you.
4Black Christmas
Most college students head home for the holidays. Some stick around campus to hunt down a stalker who's murdering their sorority sisters. It really just depends!
If you couldn't tell, the practically-all-female cast of Black Christmas belongs firmly to the latter camp. Horror buffs will recognize Black Christmas as a 1974 slasher film, but the upcoming 2019 remake—helmed by writer-director Sophia Takal and co-writer April Wolfe—reimagines the classic from a feminist perspective. Sneaking away from the festivities to catch a horror flick by yourself? Sounds like the start of a brand-new holiday tradition.
5Mistress America
In this cult-favorite indie, Lola Kirke plays Tracy, a bored and lonely college freshman who just moved to New York City. In swoops Greta Gerwig as Energizer-bunny Brooke, Tracy's messy, sparkly, future step-sister and arbiter of adventure. Mistress America is beloved for its honest portrayal of deep, platonic love between two women. But we think you should watch Mistress America for its sweet Thanksgiving scene, in which Tracy and Brooke spend their holiday meal at a low-key Ukrainian diner in the East Village. Goes to show that you get to decide how to spend your holiday meaningfully, even if that's sharing a plate of pierogies with your best friend at your favorite dive.
Holiday books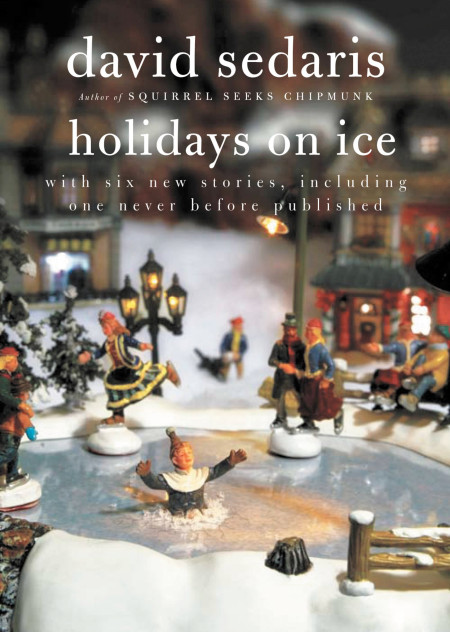 This classic essay collection from humorist/memoirist David Sedaris spans several holidays—Easter and Halloween also make appearances—but most entries center on Christmas and Thanksgiving. And that makes sense because they're the holidays most rife with the kinds of dysfunction that make for entertaining stories.
In Holidays on Ice, expect essays about family antics. But lots of these entries cover the holiday-adjacent hijinks Sedaris gets up to all by himself, too. Take "SantaLand Diaries," for instance, in which Sedaris recounts his experience working as an elf at Macy's department store in New York City. It's a niche experience, but Sedaris' anxieties about this unusual job are surprisingly relatable. "Even worse than applying," Sedaris writes, "is the very real possibility that I will not be hired, that I couldn't even find work as an elf. That's when you know you're a failure." We feel you, David.
2"All the Real Indians Died Off": And 20 Other Myths About Native Americans by Roxanne Dunbar-Ortiz and Dina Gilio-Whitaker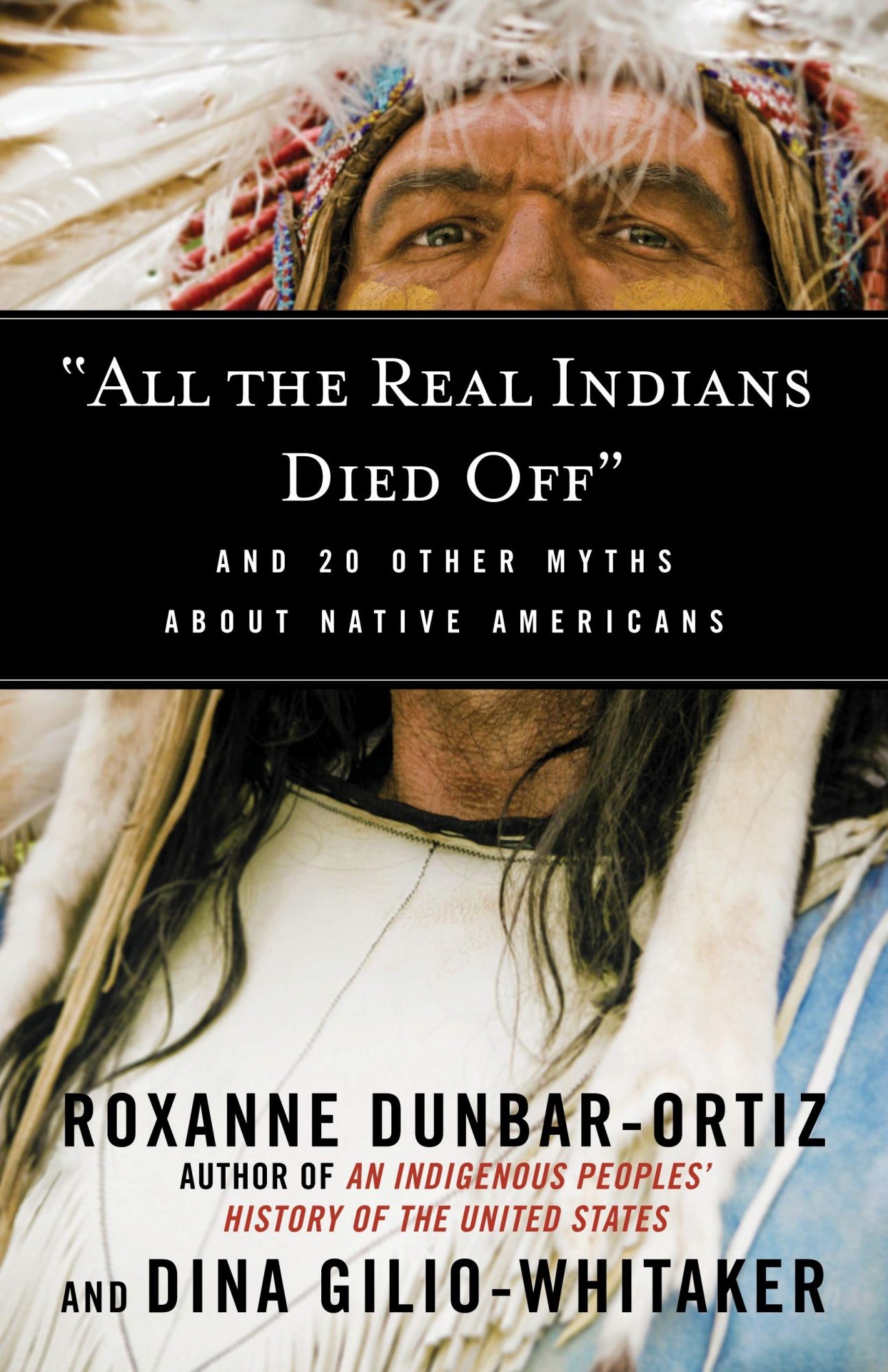 Native American authors Roxanne Dunbar-Ortiz and Dina Gilio-Whitaker unpack major misconceptions that most non-indigenous Americans (and, let's be real, people around the world) hold about Native American culture and history in All the Real Indians Died Off. Thanksgiving—and the straight-up invented history of the holiday that's promoted in popular culture and most educational systems—is the perfect time to re-educate ourselves. Pay close attention to Dunbar-Ortiz and Gilio-Whitaker's chapters that explode the myths about how the first Thanksgiving went down. They may have you rethinking the way you celebrate the holiday.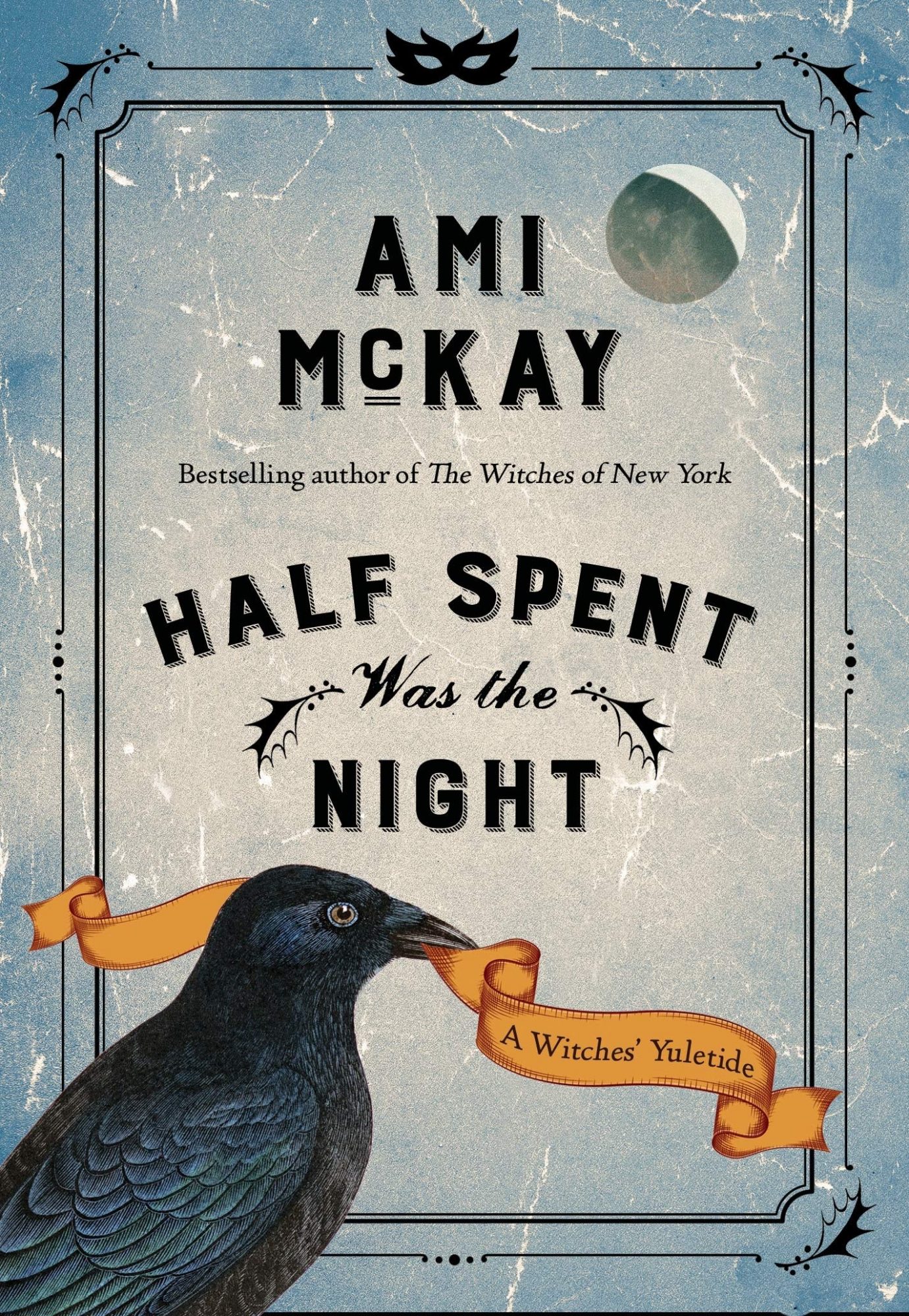 In this follow-up to Ami McKay's The Witches of New York, three Gilded Age-era witches gather during the magically potent nights between Christmas and the New Year to work Yuletide spells, tell creepy stories, and attend a lavish masquerade ball. Half Spent Was the Night is the perfect holiday novel for those who don't resonate with the modern, heavily commercialized version of Christmas and lean more toward the Wiccan Yule festival. Or for those who simply want to escape from the holiday madness with some truly transporting historical fiction.
Holiday podcasts
1Dear Sugars: "Sugar for the Holidays"
If you're a non-traditionalist contending with traditional family festivities, consider this 2015 episode of Cheryl Strayed and Steve Almond's advice podcast your holiday survival guide. In this episode, our hosts-slash-unofficial-therapists are joined by fellow advice columnist Heather Havrilesky (New York Magazine's Dear Polly) as they take on all manner of holiday-related questions from their listeners. We'd bet an entire, painstakingly constructed gingerbread house that you've wrestled with similar questions. Questions include how to retain your adult identity when you return to your childhood home, or whether you should return home at all. It's a clinic in how the specific can become universal.
2Modern Love: "Modern Love's Holiday Playlist"
Last year, NPR's Modern Love podcastcompiled a playlist of its favorite holiday-themed New York Times Modern Love columns. All three of their picks are written by female authors, narrated by female actors, and dig into the trials, tribulations, and lessons each author learned over the holiday season. In our favorite installment, The Deuce's Margarita Levieva reads Kristine Lloyd's column about attending a cuddle party (!) in honor of her New Year's resolution to overcome her fear of intimacy.
3The Allusionist: "Winterval"
In this episode of our favorite "podcast about language," host Helen Zaltzman explores The Winterval incident and the larger "war on Christmas" that the controversy came to represent.
In case you weren't reading British newspapers in 1998, Winterval was a series of festive events hosted by the city council in Birmingham, U.K., in the late '90s. The council's head of events chose the name "Winterval" to be inclusive of holidays from all religious traditions, including Diwali, Hanukkah, and Eid. People were mad about this apparent attempt to "rebrand" Christmas, but many others argue that was merely a happy, inclusive celebration for the whole city. You should listen and decide for yourself.
42 Dope Queens: "The Queens Do The Holidays"
Panic-hiding from people you went to high school with? Hole up in your parents' house with this special, Facebook live episode of 2 Dope Queens from 2016. You'll find comfort in the Queens' low-key conversation about hot Tom Hanks movie characters and resolving to pay off student loans in the new year. Phoebe Robinson and Jessica Williams also answer some fun questions from audience members seeking holiday advice. Personally, we love Phoebe's advice for one fan who's stressed about being single for cuffing season:
Oh, and hang out with your parents (or your parental figures), Jessica adds. They might stress the shit out of you, but no matter how much of a non-traditionalist you may be, there can still be something special about connecting with your family's or heritage's time-worn traditions.
But to be clear: Attending a cuddle party, watching horror movies, or creating a Yuletide altar are not mutually exclusive with baking gingerbread men with your little cousins. This season, as in every season, we encourage you to just do you, however you choose to define yourself.