"Non-touring" is the newest makeup trend to make your skin look perfect and dewy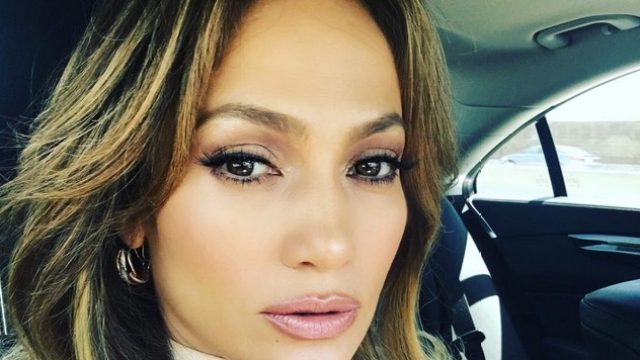 There isn't one person in the world who would object to having glowing, radiant skin. There's a reason why highlighting and strobing is so popular. We all want to shine bright like a diamond — but sometimes the issue with these techniques is that they require a lot of product.
Thankfully, there's a new trend that's perfect for those who want to look dewy without using up half a jar of luminizer. It's called non-touring, and it is basically strobing lite, highlighting your face in a soft, natural way that looks good both in real life and in photos. Gigi Hadid, Kendall Jenner, and Jennifer Lopez have all nailed the look.
In an interview with Marie Claire, celebrity makeup artist Renee Sanganoo said it's about glowy, dewy skin, and referred to the process as "Spanx for the skin." She said, "You know you're wearing it, but no one's supposed to see it… It just looks more natural."
The key: the execution of your application and the product you use. Less really is more, and to get this look, all you need is a primer, a tinted moisturizer or BB cream, and a highlighter. Here's how to do it:
1. You prep your skin with a primer of your choice, one that works well with your skin type or texture. If you want to skip out on a using a primer, that's totally fine as well.
2. Next, you apply your favorite BB cream. I'm a huge fan of Garnier's BB Cream Skin Renew Miracle Skin Perfector. It has hyaluronic acid to moisturize, vitamin C to pump your skin full of much needed anti-oxidants, SPF 20 for sun protection, and mica pigments to help brighten up the skin. It's also a great base for the non-touring trend, as it will give your skin some luminosity and you can cut down on the amount of highlighter you need. However, any type of BB cream, CC cream, or tinted moisturizer will do.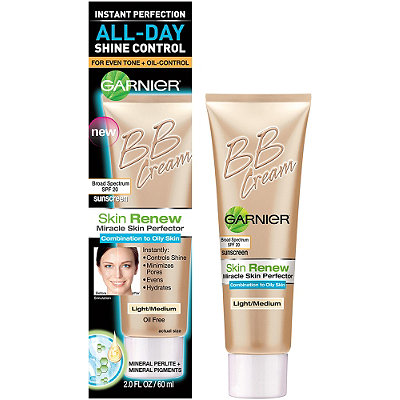 3. Finally, the fun part — applying your highlighter! Simply sweep your favorite shade on the places that the sun would naturally hit your face, like the bridge of your nose, the top of your cheekbones, and your cupid's bow. Start with a very soft application. After that, boom, you're all done. It's a radiant, natural way to define the face without any harsh lines or complicated techniques.