Nokia just dropped a new $37 phone — here's what it's like
We love our iPhones — they're pretty much our lifeline. But, we can admit that this prime piece of technology is probably one of the most expensive things we own. With that said, thinking about the possibility of losing, breaking, or (gasp) accidentally throwing our phone in the toilet is one of our worst nightmares. Nokia must have realized that replacement cost was a big issue for people today, since their newest model is just $37. And no, that's not a typo. In fact, based on figuring out the currency rates, some sources are even reporting that it'll be available for slightly less.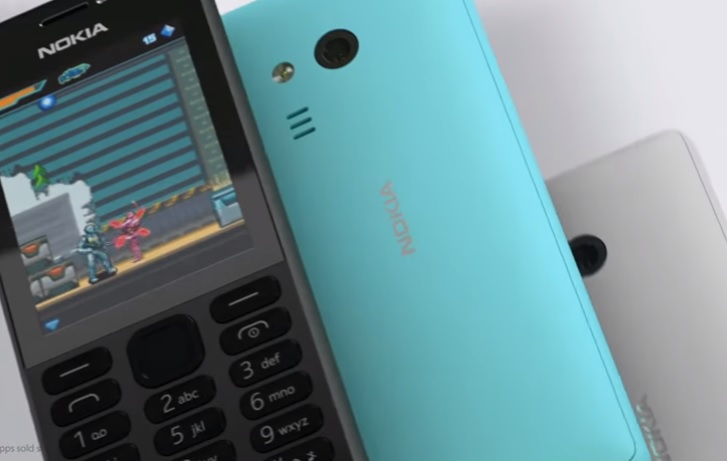 The phone, launched by Microsoft, is called the Nokia 216 Dual SIM. With this phone, the company is hoping to entice people who might be a bit intimidated by technological changes. (So, if you've had to explain to your Uncle what an "app" was multiple times, and then had to list the differences between an "app" and a "podcast," this phone might be a good Christmas gift for him.)
Check out the video, which explains everything this Nokia phone has to offer.
https://www.youtube.com/watch?v=AsKCq1rwG8c
One thing we noticed — this phone has physical buttons! Such a blast from the past, but something we didn't realize we missed. And, hey — if you're bummed about the whole "new iPhone doesn't have a headphone jack" news, that's a feature that this Nokia definitely has. As shown above, the phone will be available in three stunning colors — black, gray, and a fun light blue.
It's also got the following: dual cameras, 32 GB of memory, an MP3 player, and enough storage for 2,000 contacts. Of course it's not as powerful as your phones from Apple, but this would make a fantastic backup. (Or, a great primary phone if you're really not the technology type.)
The bad news? Well, it's not available in the United States just yet. It's launching in India first, on October 24th. Currently, there's no date set for America, but fingers crossed that it's before the end of 2016. Plus, who knows? Maybe other companies will be inspired by phones in the $30 price range, saving us some money down the line.