Noah Cyrus proved at the Billboard Music Awards that wide leg trousers deserve to be on the red carpet
When she first stepped into the spotlight, we may have known her as Miley's little sister, but Noah Cyrus has truly made a name for herself this past year. Her hit song "Make Me (Cry)" took off on the charts, and she's quickly proven that she has a fresh, singular style that sets her apart from everyone, including and especially her big sis, Miley. Last night at the 2017 Billboard Music Awards, she wore a black ensemble that echoed the '90s and turned everyone's heads, all in one fell swoop.
Cyrus rocked a pair of black wide-leg trousers and a sheer bralette designed by John Galliano.
Underneath her slouchy pants, we got a peek at the sheer black boy shorts she was wearing, which matched her bra, naturally. While most others were decked out in floor-length gowns, 17-year-old Cyrus steered off the beaten path and showed us that you can be comfy and glam at the same time on the red carpet.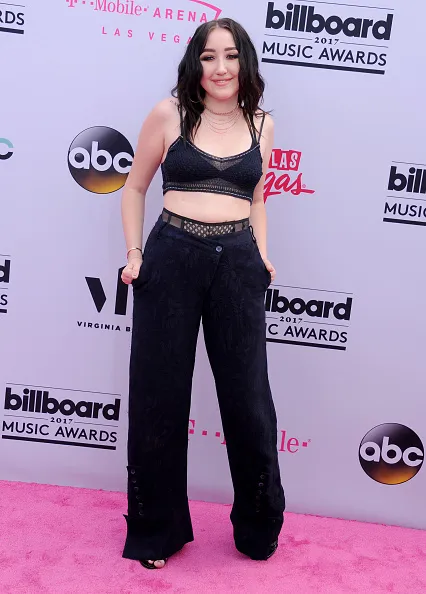 Her signature dark hair fell down around her shoulders in natural waves, and her porcelain skin glowed due to a minimal amount of makeup. She wore gold hoop earrings, a single gold bracelet, and a few gold necklaces. So '90s.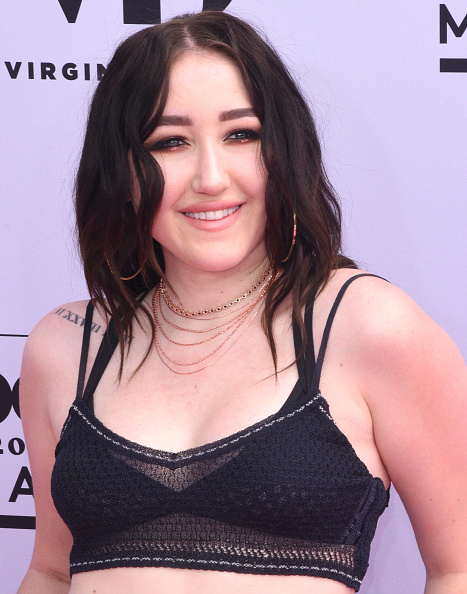 We're loving the bold eyebrows, a gorgeous feature we're used to seeing on Cyrus, but we're especially impressed with the dot of shimmer right underneath each of her eyes.
Here's a close-up of Cyrus's fresh makeup.
Flawless skin, rose-gold smoky eyes, nude lips — check, check, check.
In addition to looking gorgeous, Cyrus spent some quality time with her family last night. She showed up on the red carpet with her parents and both sisters. It was a big night for everyone, since Miley Cyrus performed her new single, "Malibu."
All four of the Cyrus women have different colored hair, and each of them looks beautiful in her own way. We're loving the unique styles each one is sporting as well. Long live the Cyruses!