Noah Centineo revealed the scary way he got that scar on his face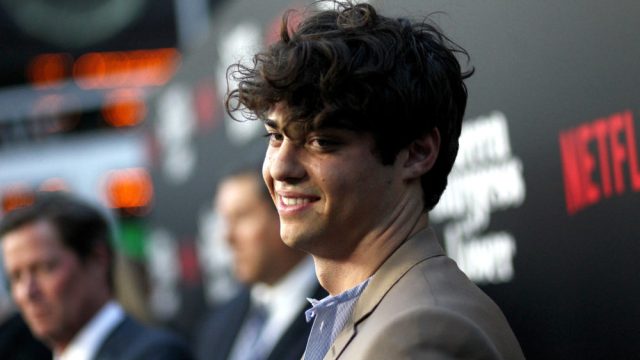 At this point, fans of To All the Boys I've Loved Before have made it their mission to uncover as many facts about leading man Noah Centineo as possible. We know, for example, that he offered to read lines with Lana Condor before their audition because she looked nervous. We know that he and Condor snuggled on-set together, collectively breaking the internet.
And now, we know how he got that adorable scar on his face.
In an interview with Buzzfeed, Peter Kavinsky—we mean, Noah—revealed that he was injured in a dog attack when he was little.
"I got attacked by a dog," he explained. "I got attacked when I was six years old by a Mastiff. He ripped a hole in my face, so you could see my teeth, my gums, and all the way through my tongue to the other side. There was a massive, gaping hole."
While this anecdote is definitely terrifying, Centineo didn't let it taint his opinion of dogs. In fact, he didn't even blame the dog who bit him.
"The dog didn't know what it was doing," he continued. "I specifically remember him lunging, being pulled away from him, and then looking back and seeing him cock his head like he didn't really understand what happened. Some people were like, 'Do you wanna put the dog down?' I was crying, like, 'No, he didn't mean to do it!'"
(That gif was unrelated to the story, but we knew you'd wanna see it).
Fortunately, after the mishap, Noah's parents helped him recover and adjust to dogs again.
"My parents got a dog for us," he said, "a black lab german shepherd rottweiler mix—named Mackenzie, six weeks after the accident. Getting a dog, a bigger dog, after that was great. And now, the bigger the dog, the better."
We're glad Noah was okay—and we're seriously glad he still loves doggos. Swoon!