Noah Centineo says Lana Condor once totally rejected him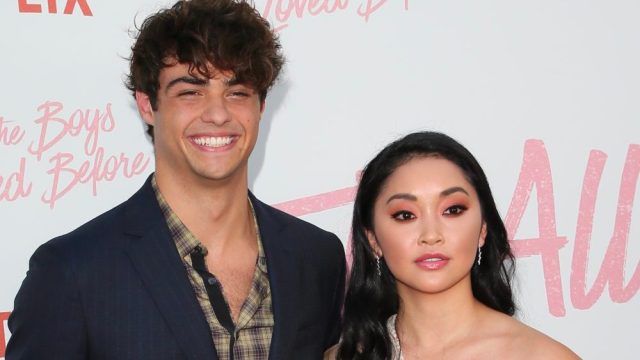 If you've watched Netflix's newest rom-com, To All the Boys I've Loved Before, then there's a very big chance you fell in love with Noah Centineo and Lana Condor, the actors who play Peter Kavinsky and Lara Jean Covey. Their onscreen romantic chemistry is undeniable, and some fans speculate the pair is even dating IRL (unconfirmed, though we can dream). But as it turns out, Condor straight-up rejected Centineo when they first met. And we're still laughing.
Earlier this month, Condor admitted to The Cut that she was so nervous about her audition that when Centineo (who she perfectly described as "this beautiful, tall, stupidly charming boy") walked up to her and asked her to read lines, she told him no. On Thursday, August 30th, Centineo stopped by E! Daily Pop where he revealed his version of this "rejection" story.
"When we first met in the audition room before any of us had booked it, we were sitting waiting in like the lobby and I saw her and I was like, 'Hey do you want to run lines?' And she was like, 'No.' I was like, 'Oh, that's cool, fine, I'll just die here,'" Centineo recalled.
He went on to say that he didn't even remember asking her that until she told the story during the film's press tour. But, as fate would have it, they later read together and it was "perfect," according to Centineo.
When asked whether he thinks Condor thought he was hitting on her, Centineo said "maybe," and then went on to explain why he asked her to read lines in the first place.
"I ask people to read lines in the audition room if they look nervous!" he said. "It's always easier if you're running with a stranger before do it with the casting director. It helps you get the nerves out. And if someone else looks nervous, then it totally is gonna help them too. If you can do it with some random person you just met, you can easily go into a room and do it again."
Watch his interview below–and prepare to swoon:
https://www.youtube.com/watch?v=SKPNswdXwP0?feature=oembed
Just when we thought we couldn't love him more.