We're sorry to inform you that Noah Centineo just shaved off all his hair
Another one bites the dust. And by "one" we mean a luscious head of locks. Noah Centineo just shaved his head, and we're going to need to take the rest of the day off to sort out these feelings.
Centineo, a.k.a. Peter Kavinsky of Netflix's To All the Boys I've Loved Before fame, debuted his brand new buzz cut on his Instagram Story yesterday, October 16th. With his fresh buzz, Centineo joins a growing roster of famous actors (with even more famous hair) who have made a drastic chop for the fall season.
And maybe we're a bit biased here because there's just something about a good coif of hair that makes our hearts flutter, but we're finding it hard to get behind this trend. Yeah, it's hair, and hair grows back. And yes, these men are absolutely free to do whatever they want with their looks.
But suddenly, all of our fake boyfriends all look like our male high school peers from 2008. It's a bit jarring, to say the least.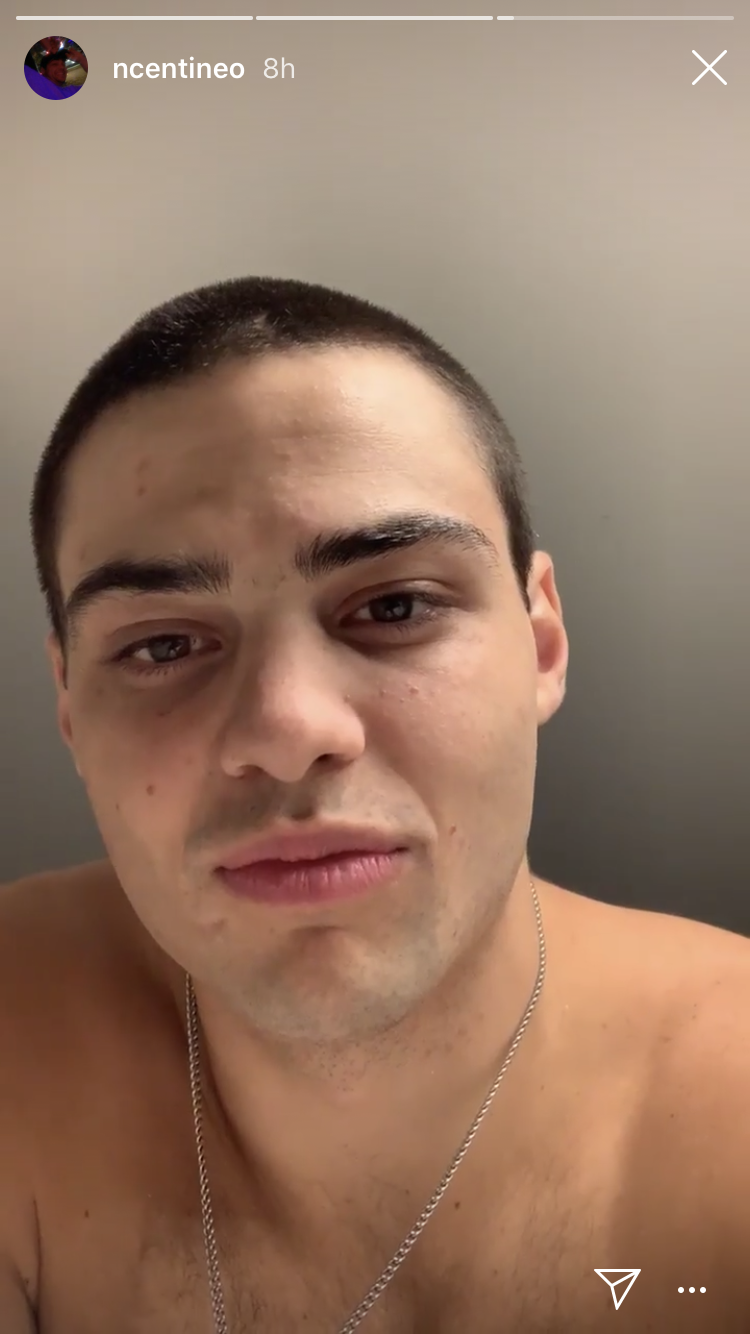 "I'm right here," Centineo captioned the below reveal pic. Okay, fine. He looks good with a shaved head. We'll admit it.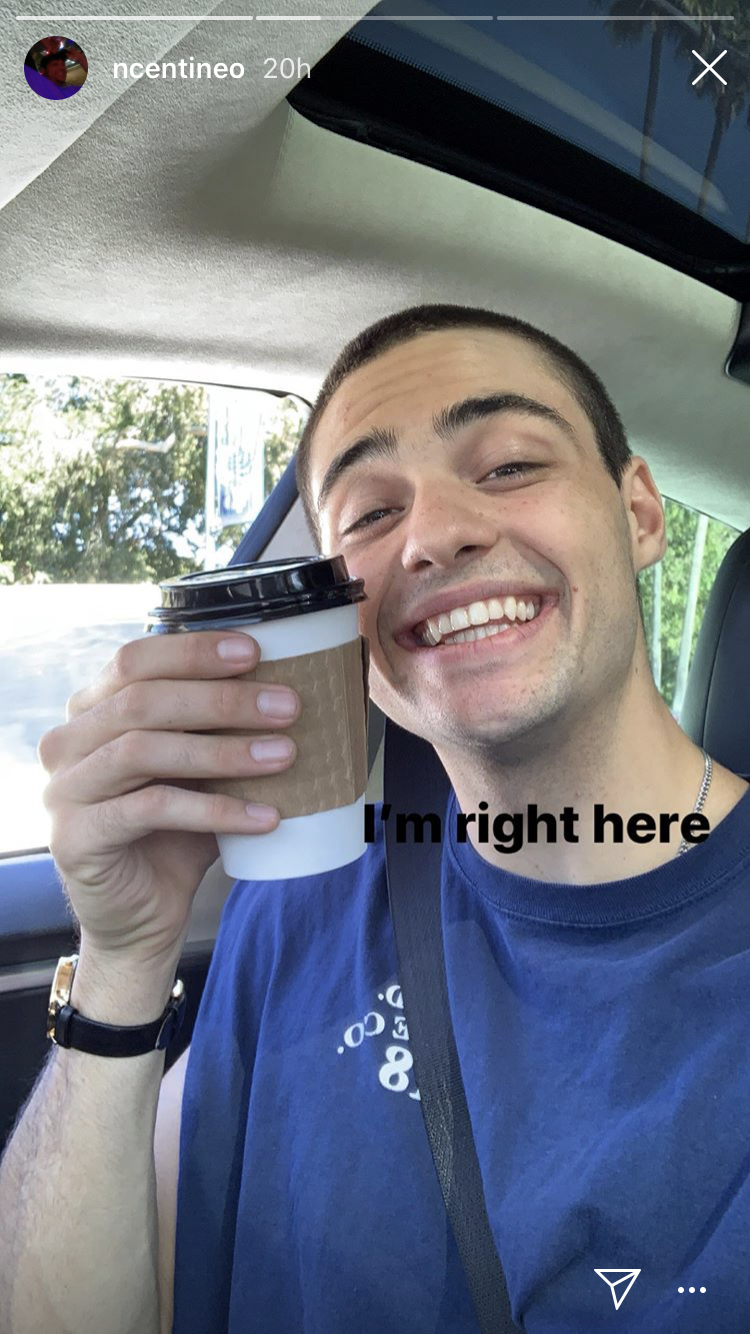 Like his big-chop predecessors, Tom Holland (who also buzzed), Joe Keery, and Timothée Chalamet, Centineo sent Twitter into frenzy with his shaved head. Some love it.
Some hate it.
https://twitter.com/udfredirect/status/1184189036254187526
And some are making some hilarious comparisons. We can't unsee this.
false
This may be a controversial statement, but we'd much rather have a buzzcut Noah Centineo than a Noah Centineo with that flesh-colored beard. Can we get an amen?
https://www.instagram.com/p/B221ofPJWeb
As previously stated, it's only hair. Although he seems to be pulling off this look, it's only a matter of time until his perfect locks grow back, and things can go back to normal.