No, we aren't sick of rainbow highlighter, especially when it looks like this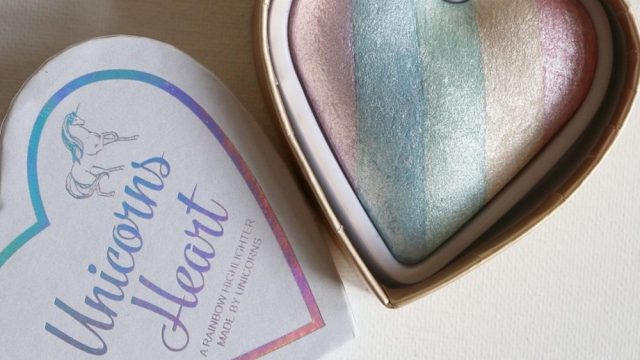 We all need a little light in our lives when things are rough, and we think it's an understatement to say that the past week-and-a-half has been a challenge. We're all turning to the little things for joy, and for that reason, we are still finding life in all things rainbow! The I Heart Makeup Unicorn Heart highlighter that is here to bring us some sparkle! Rainbow beauty is undeniably having a moment, whether it be rainbow hair, nails, or, in this case, highlighter! It's just so pretty and soft and shimmery, that we will cling to it with all the hope and love it will fill us.
I Heart Makeup are the folks who brought us Makeup Revolution, so it's no shock their rainbow highlighter is one of the prettiest and shiniest we've seen in a while, and we're madly in love!
It's slightly less pigmented than we've been seeing with other rainbow products, giving it a pastel look that is perfect if you're looking for a bit more subtle highlighter, but it's also perfect if you want to let your unicorn flag fly!
The fact that the colors are less vibrant also makes it more blendable, but since it's still ultra-iridescent you aren't losing any of the glam.
Best of all, it can be yours for a very reasonable price of $9.01!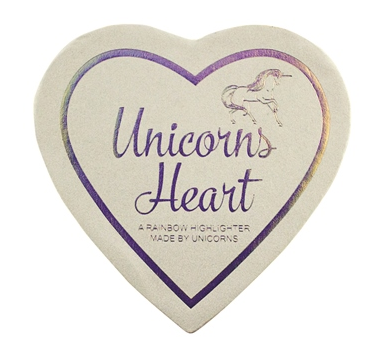 Do you need to make some space for it in  your collection?
Why deny ourselves something so small that can bring us so much joy during these hard times? A little unicorn dust to make us feel pretty, shiny, and new is just what the doctor ordered! (I'm the doctor.) Treat yo'self!