For the record: There is no feud between Jessica Chastain and Jennifer Lawrence
Though the media is wont to pit famous women against each other, we're happy to announce that one specific, long-standing rumor isn't true. There is no bad blood between Jessica Chastain and Jennifer Lawrence, and Chastain wants you make sure you know that.
If you don't know why there was a rumor going around that Lawrence and Chastain were not so into each other, here's the backstory. Back in 2013, the two actresses were both nominated for the Best Actress Academy Award. As you probably know already, that's when Jennifer won her first Oscar for her role in Silver Linings Playbook. Around this time, it was said that Jessica was upset about this and that there was tension between herself and Jennifer during awards season.
According to Vogue, Jessica 100% denies this. "I know during Oscar season the media, because they were trying to get headlines and get clicks, they were trying to fabricate a fake rivalry between Jennifer Lawrence and myself," Chastain told Haute Living. "I immediately came out and said, 'This is a media myth that has to stop.'"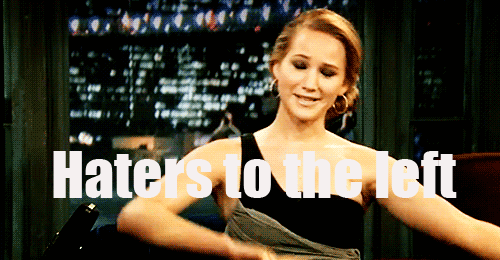 The actress also took a moment to address an outdated (and problematic) stereotype many still believe. "There has been a stigma out there that women don't work well together. I've never seen women like this. I remember growing up hearing this myth, that women fight when they're together and it's completely inaccurate. I've never seen it," asserted Jessica. "The women I know are not like this and I cheer for women to succeed, because I know when an actress succeeds that means there's going to be that many more roles for women because an audience is going to demand it."
Aside from clearing the air and reassuring the world that all is A-okay between herself and Lawrence, Jessica took a moment to speak about Jennifer's essay on the Hollywood wage gap. "It was incredible. I loved her op-ed and I was really disappointed after she wrote it that she got criticism," Chastain revealed. "Sometimes people have that attitude where, 'You're an actress making a lot of money, how dare you complain?' We've kind of been programmed to be grateful that we've gotten this job, so don't rock the boat. I don't think that's fair. Jennifer Lawrence coming out and saying that was really important."
Not only are we happy to hear that all is well between Jessica and Jennifer – we're also thrilled that Jessica took this rumor and turned it into a significant discussion about women's empowerment.