No big deal, this is just a 4,000-foot high glass bridge in China that will make you panic
If you're afraid of heights, look away, like now, because this bridge does *not* play around. At 4,600 feet high and, you know, made of NOTHING BUT GLASS, this bridge is an absolute nightmare to anyone who's afraid of heights. Oh, and BTW, the glass bridge? It's attached to the side of a mountain. Because it wasn't already terrifying enough. According to Bored Panda, this monstrosity is so, so real.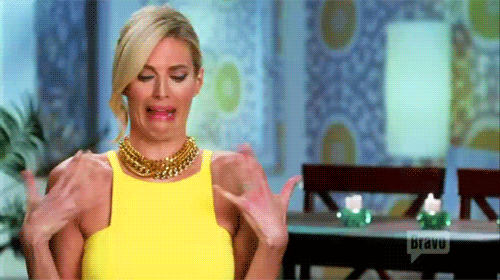 Meet Coiling Dragon Cliff skywalk, the bridge of your nightmares.
Located on the side of the Tianmen Mountain in Zhangjiajie National Forest Park, the bridge is considered a skywalk, and skywalk is about as accurate a description as it gets.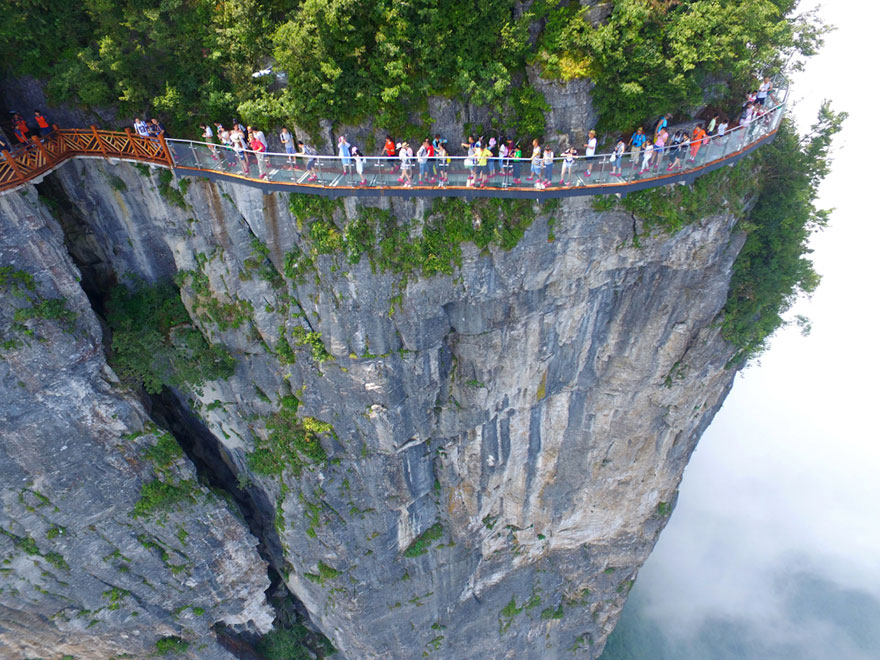 Um, yeah, because you're basically in the CLOUDS. This is reminding us of that nonsense glass slide in L.A. and not in a good way.
The glass bridge is so ridiculously high that you'll literally feel like you're walking in the sky, which is good if you're brave AF, but literally the worst thing EVER if you get lightheaded going up an elevator.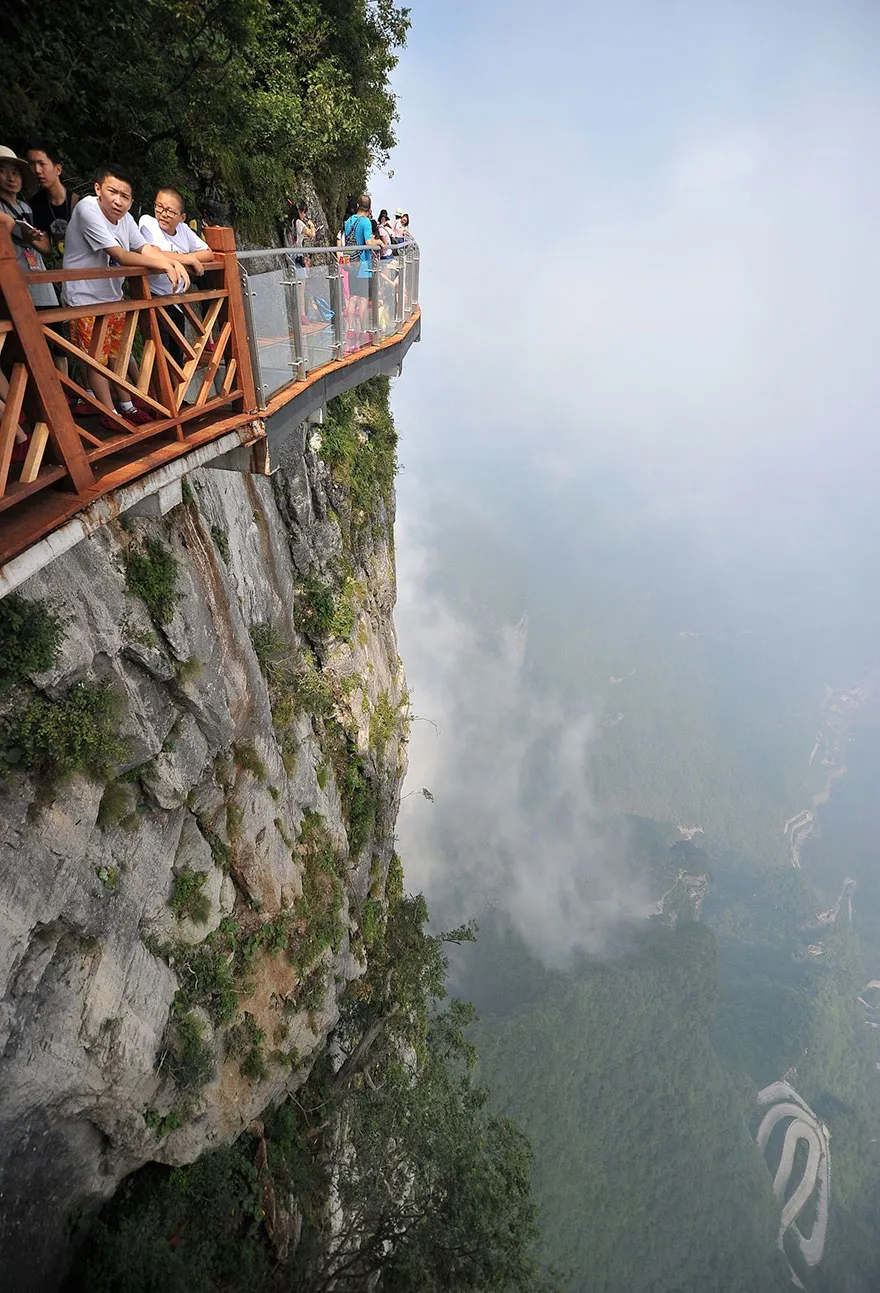 Not worth it, not even for the adventure.
Like, look at this.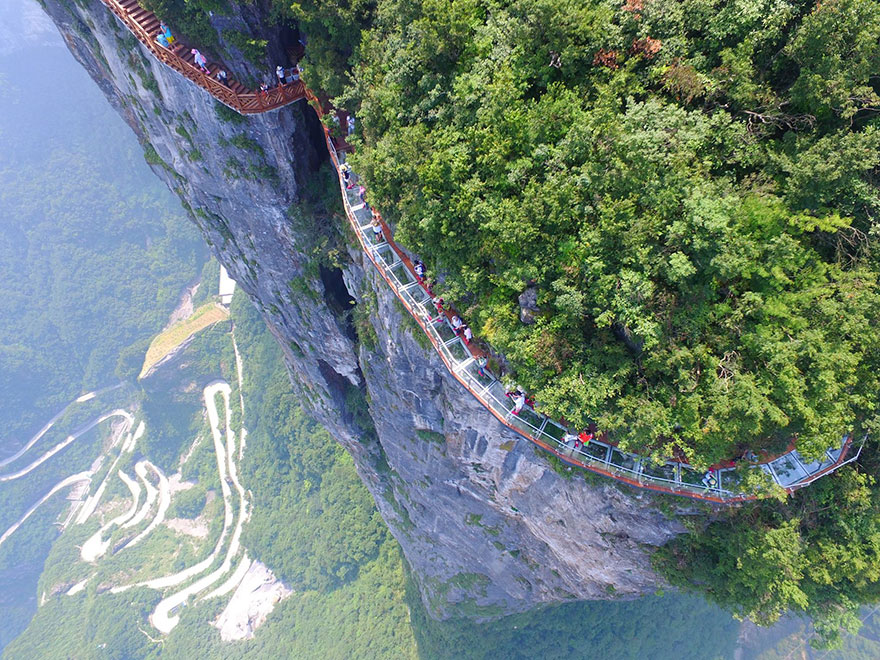 It's seriously *so* scary.
And this shot of the brave people who walk the glass bridge.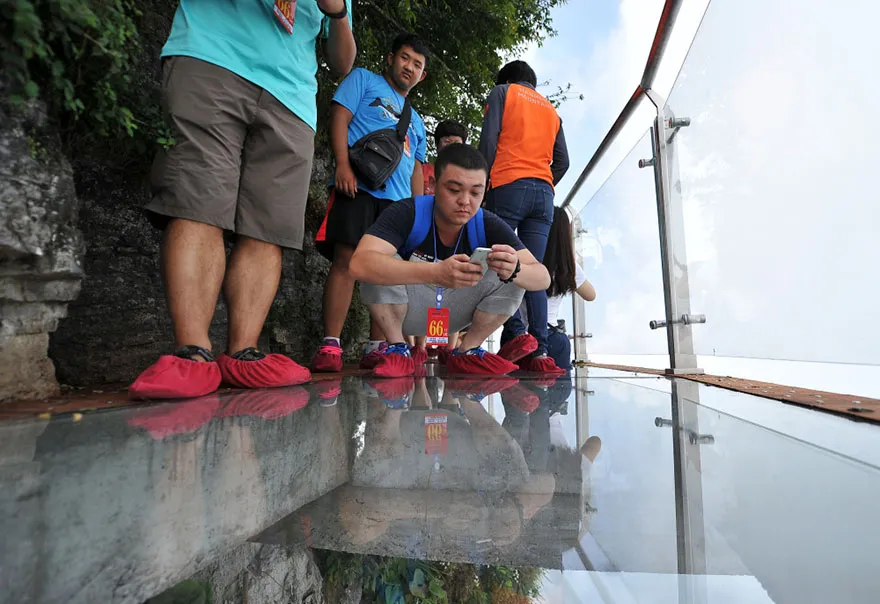 We can't look away, but we're so freaked out right now.
The glass bridge, located in Hunan Province, is meant for those of us who will stop at nothing to get a good selfie.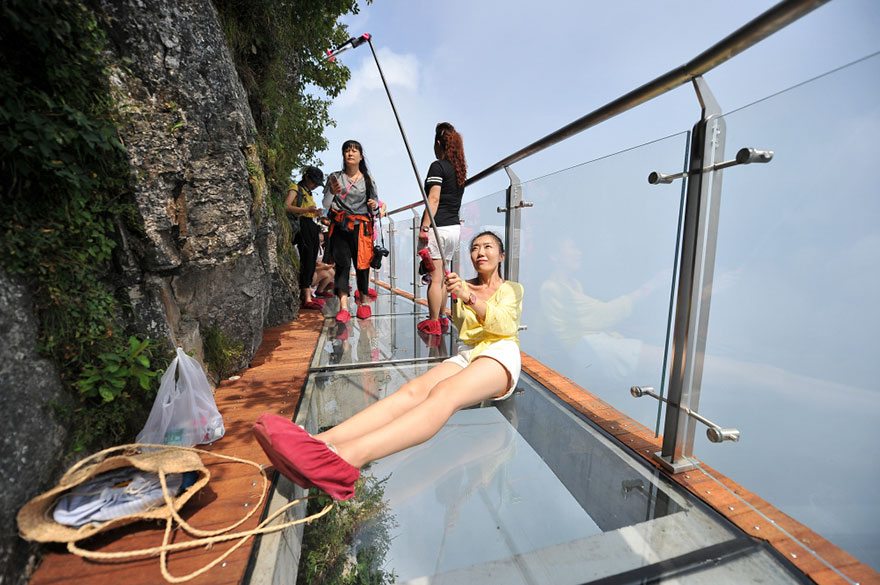 We, however, are *not* that brave.
All images VCG via Getty Images