Nintendo announced new wedding-themed amiibo, aka the greatest cake toppers ever
At E3 today, Nintendo made the amiibo announcement of our dreams: Three new Super Mario Odyssey amiibo figures are on the way. The set will include Mario, Bowser, and Peach, all in white-tie wedding apparel.
They're so cute, we want to marry them!
Super Mario Odyssey will come to Switch on October 27th. The amiibo will be available around the same time, separately and as a three-pack. We can't believe we have to wait that long! The anticipation is too much.
During the Treehouse stream after their E3 Spotlight, the game's producer, Yoshiaki Koizumi, stated that tapping the amiibo to the Switch will grant "costumes and an assist function."
And putting them atop a tiered cake will make your celebration the greatest gamer-themed wedding around.
Mario looks dashing in a white suit and matching top hat with a red bowtie.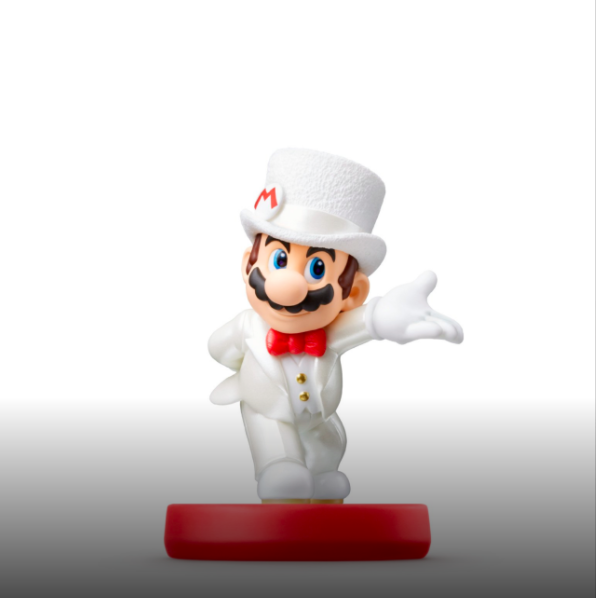 Princess Peach stuns in a wedding dress and tiara.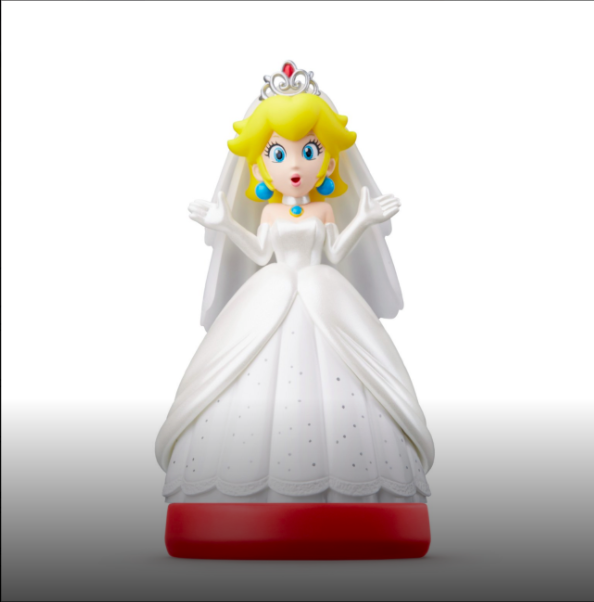 Meanwhile, Bowser decks out in a bedazzled, apparently hip-hop/steampunk-inspired white suit and top hat.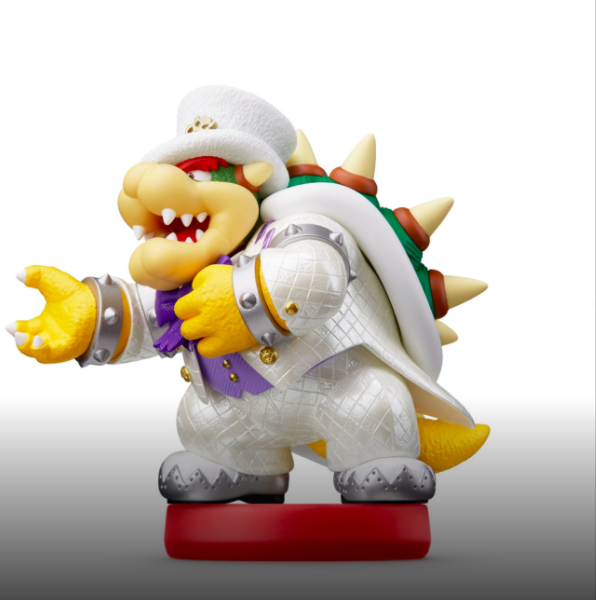 Plus, Super Mario Odyssey looks AMAZING.
https://www.youtube.com/watch?v=wGQHQc_3ycE?feature=oembed
The description is convincing, too: "Join Mario on a massive, globe-trotting 3D adventure and use his incredible new abilities to collect Moons so you can power up your airship, the Odyssey, and rescue Princess Peach from Bowser's wedding plans!"
And ride dinosaurs? While dressed up for a wedding?
Okay, time for our summer savings plan to officially commence. We need a Nintendo Switch. Then we need Super Mario Odyssey. Then we need these amiibo. THEN we'll be satisfied.