These are all the most '90s moments at the 2020 Grammys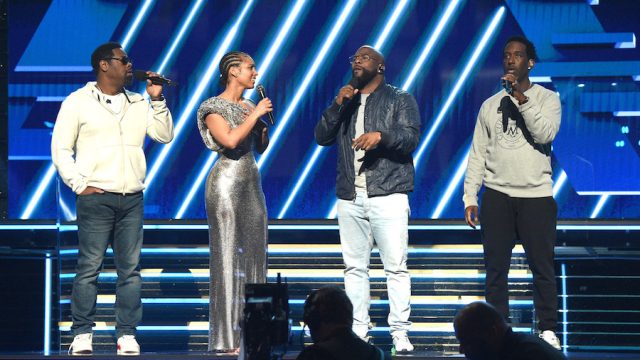 The Grammys are a time to honor some of the greatest current musical performers and all the greats who paved the way before them. This means the awards show always brings incredible collaborations and heartfelt tributes to keep our nostalgia alive and well—and the 2020 Grammys are no exception. This year's show, though, seemed to hit one decade extra hard: the '90s. From Boyz II Men taking the stage to a full-blown Prince tribute, this night felt like a trip back to our favorite decade to remember. Basically, we feel like we need a tape of the entire show to listen to on our Walkmans.
We rounded up all the best '90s moments from tonight's 2020 Grammys below.
Boyz II Men honored Kobe Bryant.
As Alicia Keys said in her opening monologue, no one expected the Grammys to start like this. After news broke earlier today that basketball legend Kobe Bryant died in a helicopter crash along with his oldest daughter, the Grammys began on an especially heavy note. "We're literally standing here, heartbroken, in the house that Kobe Bryant built," Keys said in the Los Angeles Staples Center. She went on to say, "We wanted to do something to describe a tiny bit how we all feel right now." Without further comment, Keys started singing the 1991-released Boyz II Men song "It's So Hard to Say Goodbye." Three of the five original members of Boyz II Men then joined her on stage to finish the rest of the song a cappella.
Watch the full heart-breaking tribute below.
https://www.youtube.com/watch?v=bI0Uy3b1Iwg
The '90s R&B group secured four Grammys during the iconic decade, but is still plenty relevant today. The crew came back out later in the night to perform with Tyler, the Creator and Charlie Wilson. For more proof that Boyz II Men are very much still with it, Shawn Stockman—one of the tenors of the group—has identified himself as a proud ARMY (a BTS fan). In May of 2019, Stockman shared a video of him covering BTS's song "Serendipity."
Shania Twain made an appearance.
1999 was Shania Twain's year. She was nominated for five awards going into the 41st Grammys, and she left with two wins for "You're Still The One." It's safe to say that her sequined turtleneck dress was also a major win. This year, over 20 years later, Shania returned to the stage—not performing, but presenting—in a dress that was almost definitely inspired by her 1999 Grammys look.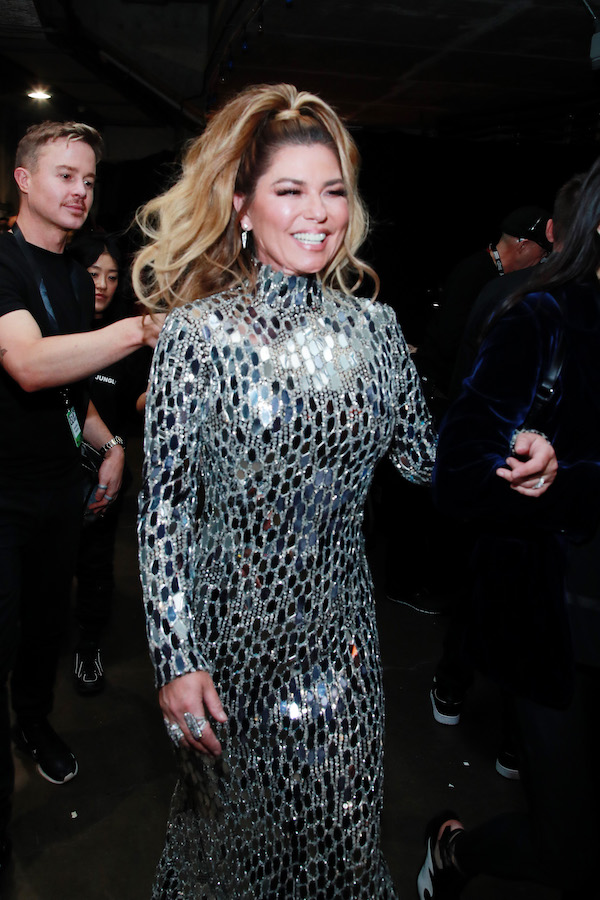 We're still trying to wrap our heads around the fact that the "Man! I Feel Like A Woman" singer is 54 now, but we are so happy to see her smiling and shining, and we hope her only prerogative of the night was to have a little fun.
Usher gave a Prince tribute.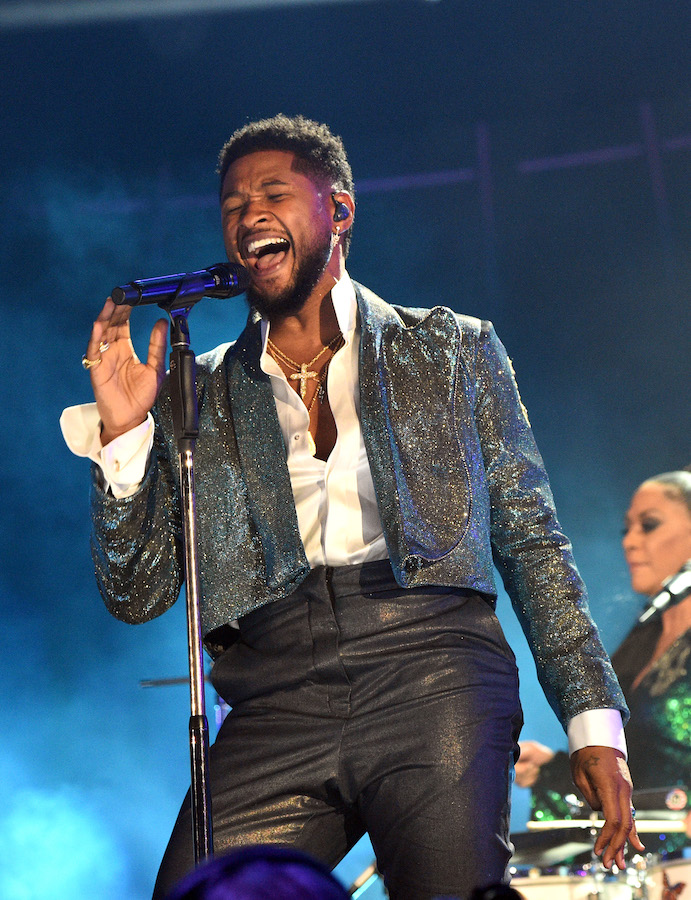 Single earring and all, Usher really got into character to give tribute to the "1999" singer. Usher started the medley with a rendition of "Little Red Corvette" and then added "When Doves Cry" and "Kiss" to the set list. Sheila E, Prince's friend and percussionist, was on the drums.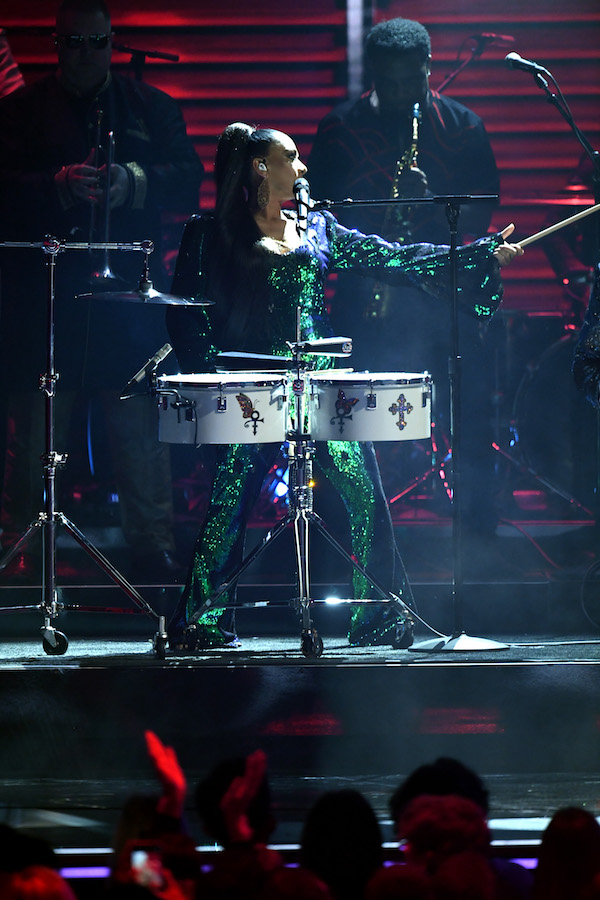 And even though she's not a '90s icon, we couldn't fail to mention FKA Twigs' stunning (and very difficult) pole dance during the performance. It was a fitting addition to the tribute, because the "1999" singer also worked in some pole choreography in his time.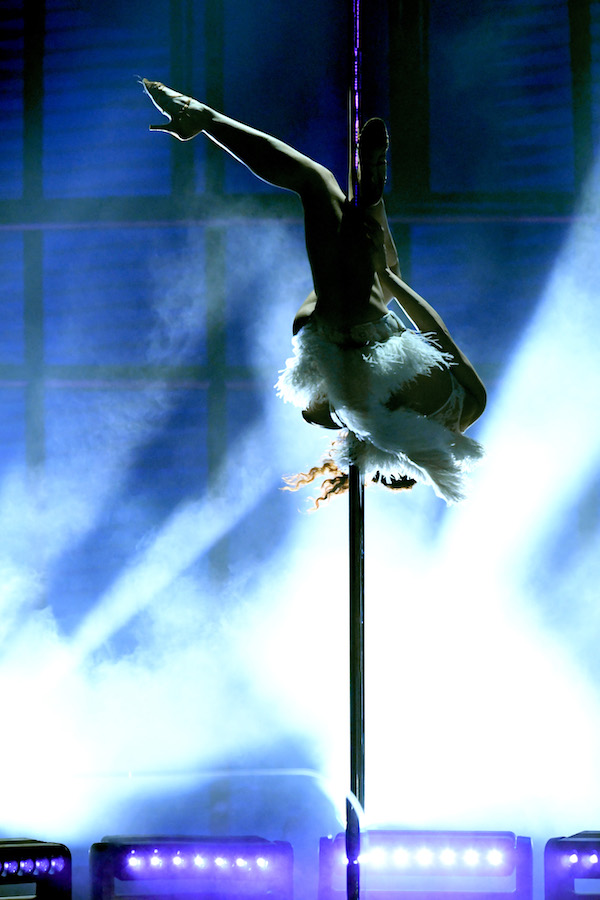 Aerosmith and RUN D.M.C. reunited.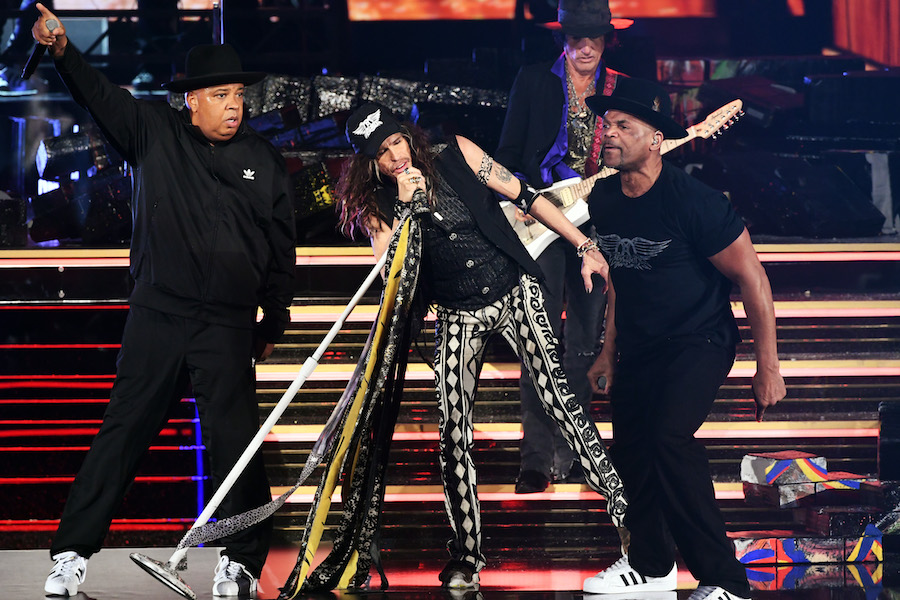 Aerosmith started out by performing their 1993 hit "Livin' On The Edge," and it was clear that pretty much the whole crowd was joining in on the chorus. However, Steven Tyler chose one very special audience member to share the mic with him: Lizzo. As he walked away, he shouted, "Lizzo, I f—ing love you!" Steven Tyler, if you're listening, could you please give us a tutorial on your curl routine?
Moving on, with the crowd in already high sprits, iconic '90s hip-hop group Run-D.M.C. took the stage to perform their 1986 cover of Aerosmith's "Walk This Way." Later on, Run-D.M.C. also gave their own tribute to the late basketball player, holding up Bryant's Lakers jersey.