Color us impressed — Nina Dobrev is a pro at applying makeup in only 90 seconds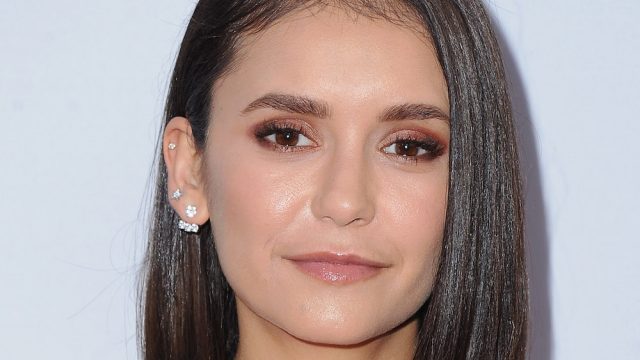 On days when we're rushing to get the door, most of us have an abbreviated makeup routine that keeps us looking put together but can be done on the fly — if we can get it done in five minutes we consider it a total success! Well, one of our favorite TV actresses has us totally beat: Nina Doborev can apply a full face of makeup in 90 seconds. Talk about efficiency!
Nina gamely took on People Magazine's 90-second makeup challenge when she was featured in the Most Beautiful edition, and she knocked it out of the park. This lovely, low-maintenance lady knows her way around a quick makeup routine, and it only makes us love her even more!
She quickly knocks out her brows and eyeliner — which we would totally skip if we had to do this challenge. They take the most precision and are so time consuming! That takes SKILL, especially since she winged out her liner. Then she goes on to some easy skin coverup, looks like some blush and concealer action. Obviously her skin is perfect and an ideal base that doesn't require foundation, but she still packs a lot in and even has time to go nice and slow on that lip gloss. Such a pro!
Nina also appears in People's Most Beautiful completely  makeup-free, looking beautiful and confident.
We love how comfortable she is in her own skin and hope it inspired young women the world over to feel good about what they're working with. You know us — we're makeup lovers! But that doesn't mean that we should overlook the importance of embracing our natural beauty and knowing our worth, sans makeup.
We love that Nina got to express two sides of herself; her natural beauty as well as her stylish yet quick makeup routine, because we all contain multitudes!