Whoa: This beauty vlogger did a full face of makeup with *only* liquid lipstick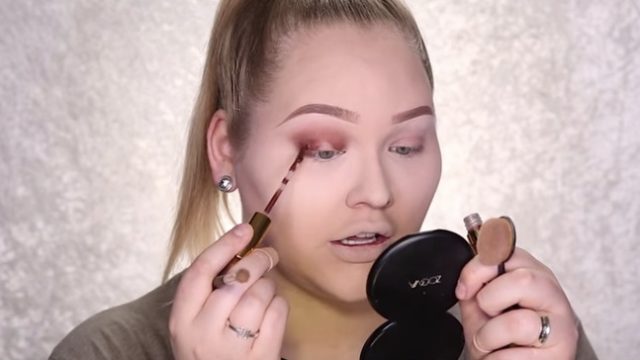 Beauty vlogger Nikkie of NikkieTutorials has blown our minds on more than one occasion. She's used her immense talents to respond to "makeup-shaming," and she's fabulously duped Kylie Jenner's lip kit before it was even released. Now, she's wowed us again. . . this time, by doing a full face of makeup using *only* liquid lipstick. Yes, seriously.
Nikkie accepted the challenge of fellow vlogger Amy Macedo and tried doing her makeup with only the aid of liquid lipstick, which seems like a rather daunting task. Pretty sure most of us would look like sticky, frightening clowns if we tried it, but Nikkie got it down pat.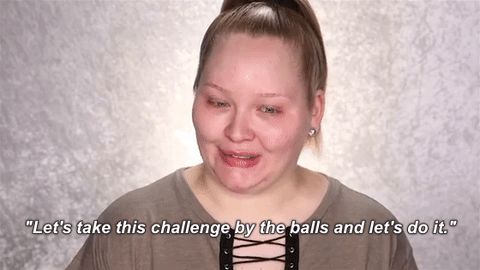 First, she mixed together two light lipsticks to match her skin tone for her "foundation."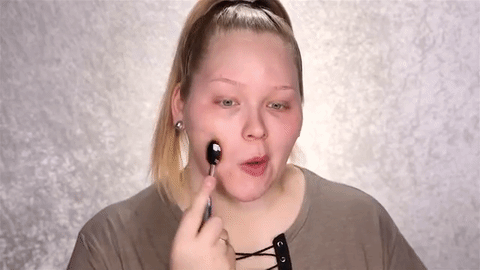 After applying "concealer," Nikkie started working on her eyebrows, which didn't go as smoothly as she'd hoped.
And the eyeshadow was a little difficult, to say the least.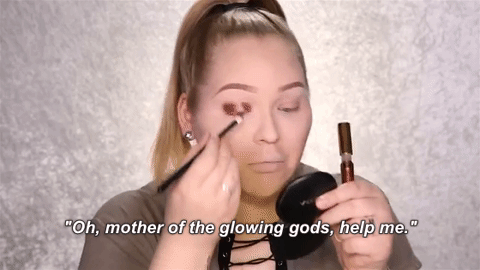 But she TOTALLY rocked it, obvs. "I highly suggest you try this out because it's really challenging and you really wanna nail it, but it's hard," she said.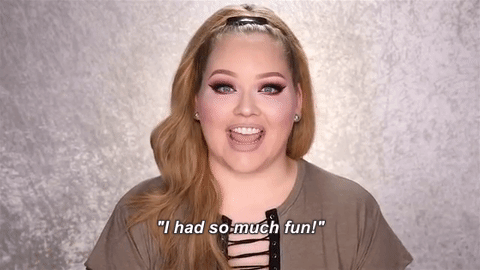 We think we'll stick to our normal makeup, but we'll always be in awe of the amazing Nikkie. Check out the full video tutorial below to see for yourself (or try it out, if you're brave!). https://www.youtube.com/watch?v=