Nikki Reed launched a beauty collection with Anthropologie that focuses on sustainability
Most of us might know Nikki Reed from her roles in the movies Thirteen and Twilight, but she also happens to be a new force in the ethical fashion world. Nikki's new lifestyle brand, Bayou With Love, has partnered with Anthropologie on a beauty collection focused on sustainability, and it's absolutely lovely.
Bayou combines Nikki's love of fashion with her passion for eco-friendly products. She found that it was strangely difficult to find high-end, beautiful clothing that was also made sustainably, so she decided to fill the void by launching her own brand. We love it! All products are made in the USA and are produced with consideration of the planet and those who live on it.
https://www.instagram.com/p/BUAI4DggvQH
The Anthropologie x Bayou With Love set is available now for $98.
All the products are cruelty-free and housed in a recycled plastic makeup bag.
The collection includes: an essential oil fragrance, with notes of sandalwood layered with bergamot and lavender; an aromatherapy candle with a pure, herbaceous sage scent; an all-natural lip and cheek tint in a soft pink shade; and a multi-purpose skin balm.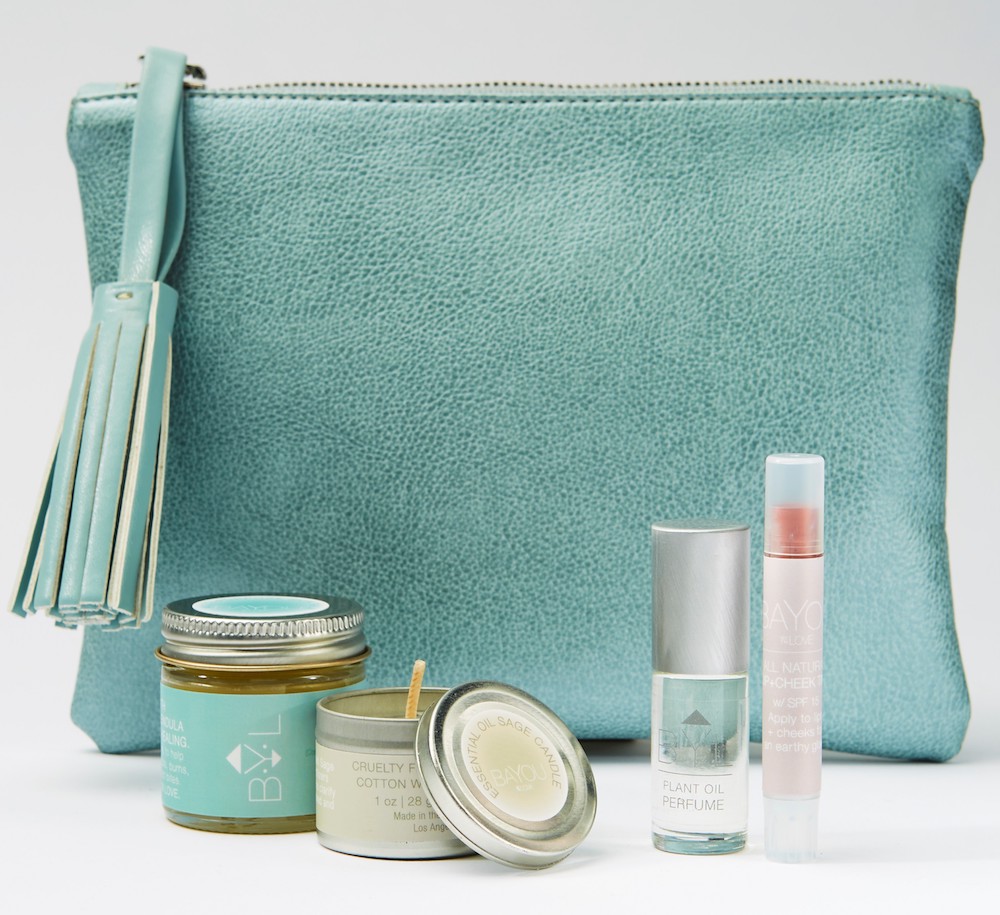 You'll be able to get these goodies online and in-store at Anthropologie, and we can't think of a better collab. Anthropologie's unique aesthetic and commitment to quality goods are the perfect match for this startup that is filling a much-needed void in the fashion and beauty world.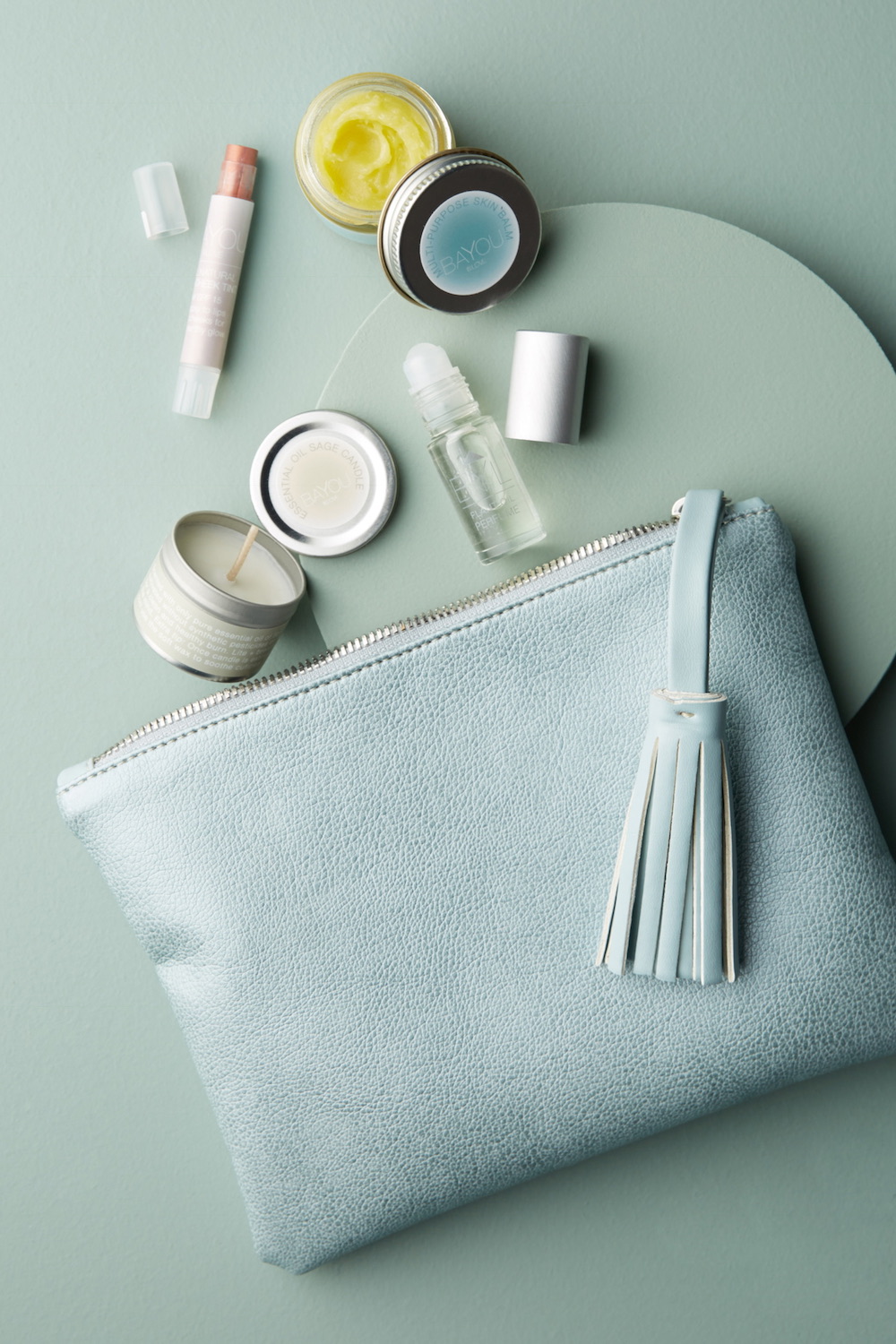 These basics are perfect for tossing in your bag for those long summer days when you're on the go and don't want to be lugging around your whole makeup drawer. And the best part is, you won't need to worry about putting any harmful toxins in your body.
Are you excited to see new options emerging in the sustainable fashion world? Only good things can come of having more choices that are good for the environment and the people who live in it.
Save