Nikki Reed and Ian Somerhalder will participate in a ~month of silence~ after welcoming their first child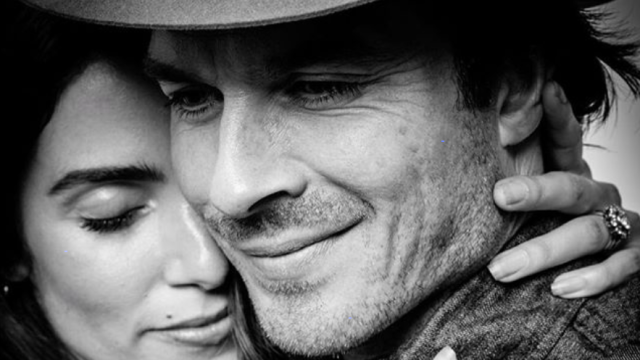 In a lot of cases — after you have a baby, your door is seemingly always open. Your entire family, plus friends and cousins you rarely talk to, all want to drop by and "see the baby." While that could sound lovely to some, Nikki Reed and husband Ian Somerhalder are actively making sure that scenario doesn't happen.
The couple is expecting their first child together, and Reed and Somerhalder will participate in a month of silence once the baby is born, according to an interview with Fit Pregnancy.
"We'll take the baby's first month for ourselves," Reed tells the mag, "After the baby arrives, we're doing one month of silence. Just the three of us, no visitors, and we're turning off our phones too, so there's no expectation for us to communicate. You don't get those first 30 days back, and we want to be fully present.
Reed seems to be adjusting to pregnancy incredibly well, saying she's the "better version of herself" right now.
"Ian jokes that he wants to keep me pregnant forever. Pregnant, I'm a better version of myself. I'm really chill and relaxed, which I think is the greatest blessing," she says.
While their month of silence may come as a surprise to some, the parents are looking forward to being surprised in the delivery room. They've decided not to know the gender of their child.
"A close friend had a son and I remember thinking, 'I hope I have a son one day.' Then another friend had a girl and I thought, 'How fun would it be to have a miniature version of yourself ?' You can't lose, no matter what. It's the greatest and only true surprise of your life."
Congrats to the happy couple!