Nikki Reed gave her daughter a name that is a sweet reminder of when she found out she was pregnant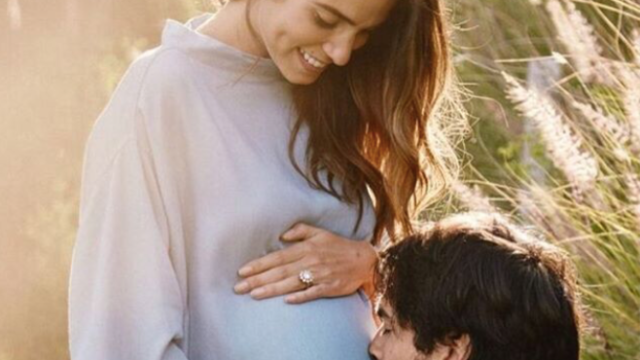 Nikki Reed gave birth last month, making her and husband Ian Somerhalder parents for the first time.
First, congrats to the new parents! Next, we can't help but point out that the name Soleil might have some serious significance for the couple.
Reed recently revealed to Fit Pregnancy how she learned she was pregnant.
"I'm an early bird and took the pregnancy test before dawn. I didn't have my glasses or contacts and I can't see without them. I was squinting, thinking, 'Are there any more lines?' I yelled to Ian, 'Get up!' He ran into the bathroom, read the test, and we were so excited. We watched the sun come up together, just thinking, 'Wow, we're going to have a baby.'"
They watched the sun come up together. Soleil is "sun" in French. Awww.
Reed talked about not learning her child's gender before the birth and what it would mean to have a daughter.
"A close friend had a son and I remember thinking, 'I hope I have a son one day.' Then another friend had a girl and I thought, 'How fun would it be to have a miniature version of yourself ?' You can't lose, no matter what. It's the greatest and only true surprise of your life," Reed told Fit Pregnancy.
Since the couple is currently experiencing the joys of new parenting, we're assuming they are smack dab in the middle of their "month of silence."
"We'll take the baby's first month for ourselves. After the baby arrives, we're doing one month of silence," said Reed. "Just the three of us, no visitors, and we're turning off our phones too, so there's no expectation for us to communicate. You don't get those first 30 days back, and we want to be fully present."
All the best for the new family!