Nike is releasing a throwback Stranger Things collection, and we'd venture to the Upside Down for a Hawkins High T-shirt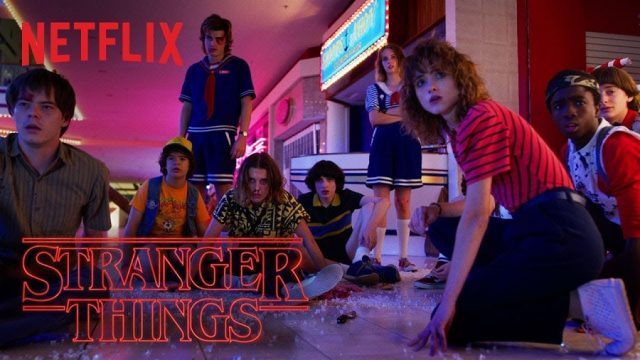 Get ready for a dose of nostalgia, because Nike just teased its plans for an upcoming Stranger Things capsule collection. While we wait for the new season of the hit series, which comes back to Netflix next month, we can get in the throwback mood by perusing Nike x Stranger Things. The Hawkins line will include apparel and sneakers inspired by the world of the show, which means fans will soon be able to wear the cool, retro shoes Mike, Steve, Nancy, and all our fave characters rock on-screen.
Nike's announcement comes days after the brand teased fans on Twitter with a video of what appears to be people stealing a shipment from Nike's warehouse. Now, in an official press release—and in keeping with the show's mysterious narrative—Nike filled us in on the backstory behind reviving the '80s-inspired style.
"In the summer of 1985, several transport vehicles departed from Nike HQ in Beaverton, Oregon, carrying special product shipments headed to multiple locations across the U.S. Unfortunately, a few of the shipments never made it to their destination. These vehicles all had one thing in common...they were last seen on surveillance footage passing through Hawkins, Indiana.
Nike continued:
"Nike, concerned and confused, never mentioned these missing shipments to anyone for fear that something supernatural was at play. 34 years later, signs of the missing shipments are popping up, piece by piece, and it's clear that there is something deeper, darker and more evil brewing."
According to the brand's website, the first collection, which drops on June 27th, incorporates Hawkins High's green-and-orange color scheme.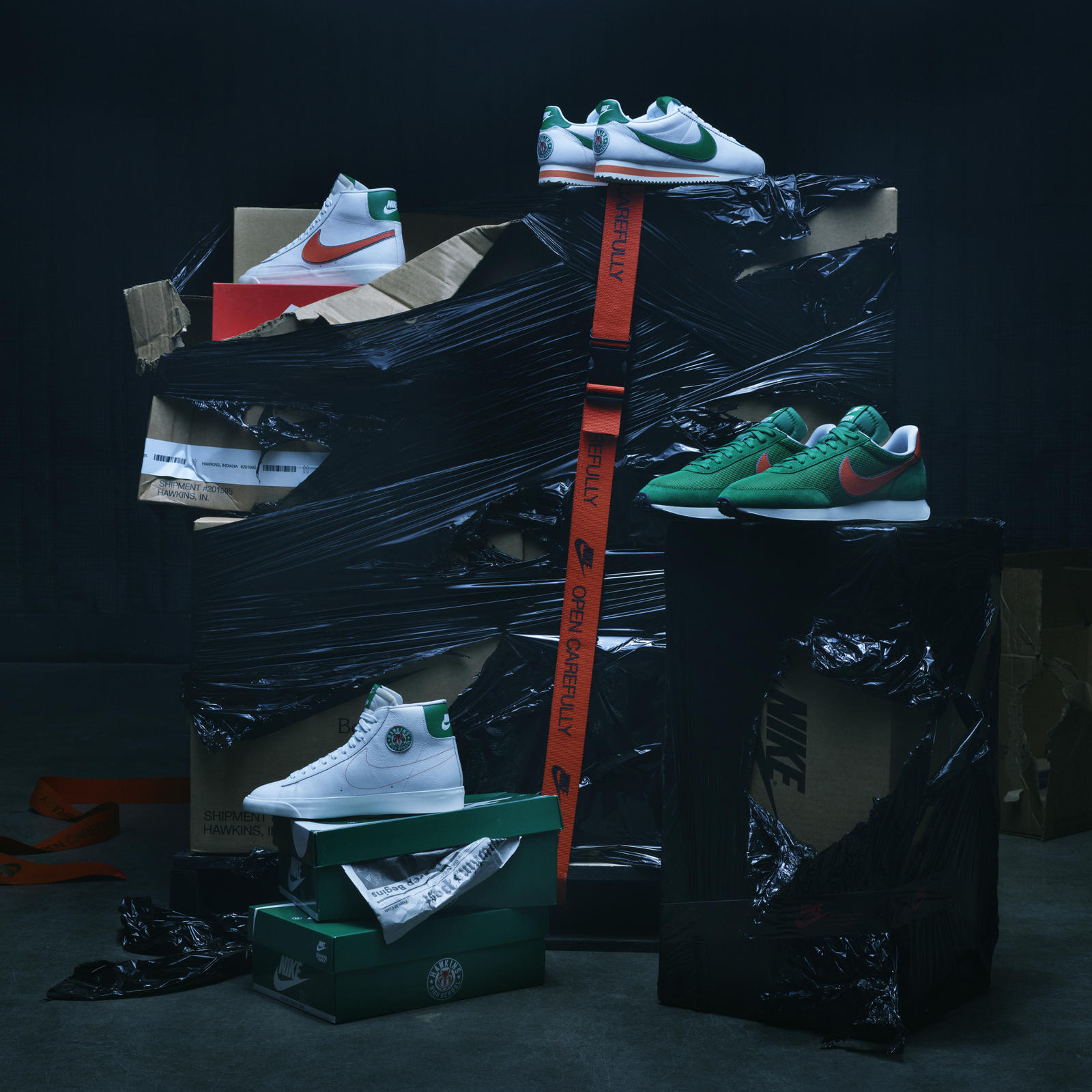 There will also be some apparel, including sweatshirts, sweatpants, hats, and T-shirts channeling 1980s Phys-Ed class style.
A second collection, the "OG Collection," launches July 1st. It includes another three pairs of sneakers: the Blazer Mid, the Air Tailwind 79, and the Cortez.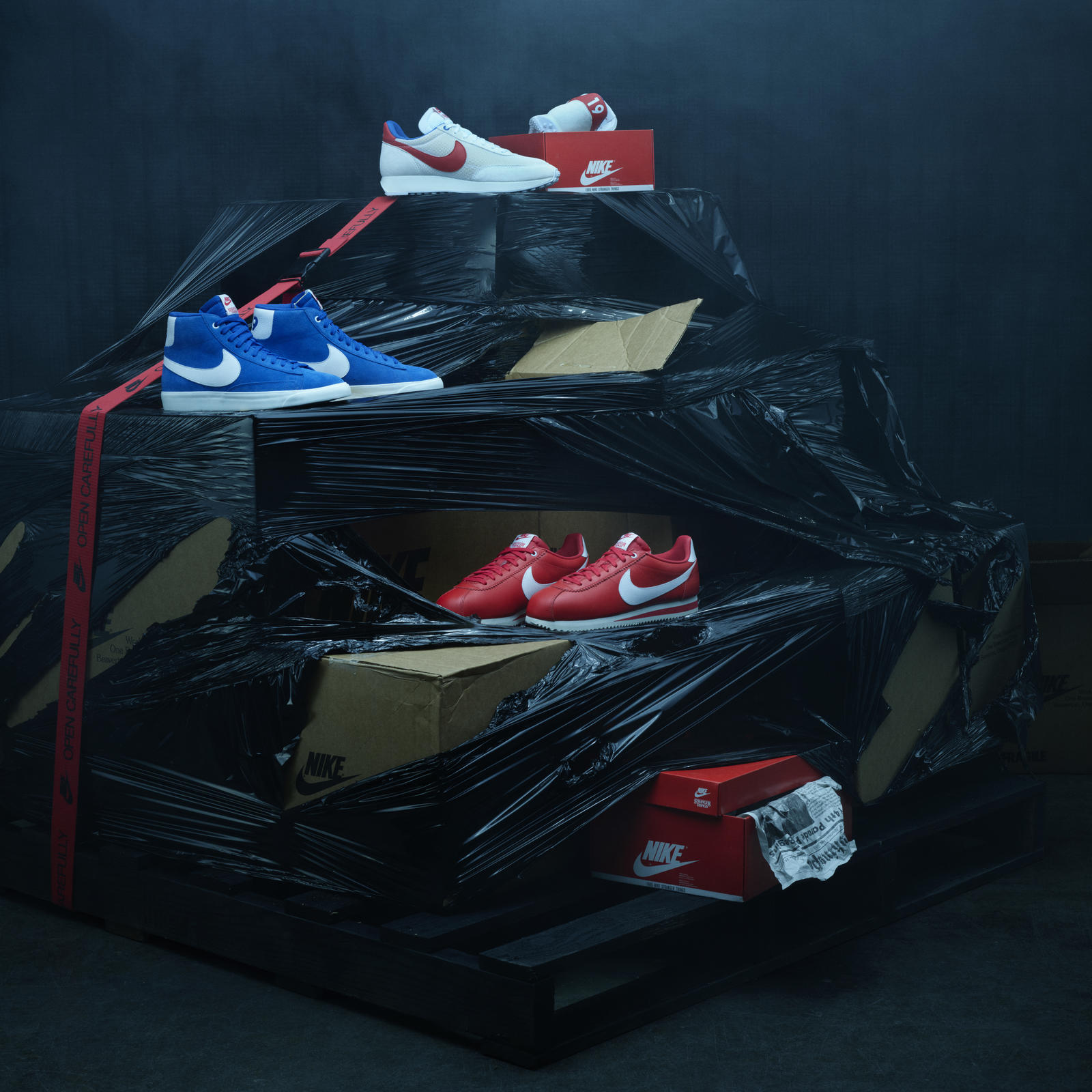 The Hawkins line will be out in time for the premiere of Stranger Things Season 3, which drops on Netflix on Thursday, July 4th.